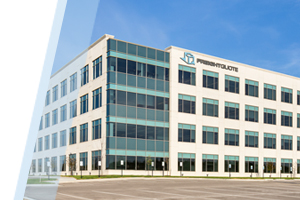 Ecommerce is going to be a bigger part of future supply chain services. Our recent acquisition of Freightquote brings us a talented team of logistics professionals who understand truckload, less than truckload, and intermodal services. It also provides a leading ecommerce site we can integrate into our existing technology infrastructure to better serve all of our customers.
Many of Freightquote's 80,000 customers are small businesses or consumers with irregular shipping patterns. Most do not have the deep infrastructure to source transportation services in a multitude of lanes. Like all companies, however, these customers want competitive rates.
Freightquote developed solutions to satisfy people where and how they want to buy. As a result, customers can go to the site, get a quote, and book a load in a completely self-service platform. Or, if customers have questions, they can talk to one of the 1,000 Freightquote employees who understand automation and offer a high level of customer service. Freightquote employees also help repeat customers identify more efficient logistics services that haven't always been available to them in the past. Even the smallest companies can gain a marketplace advantage by leveraging the right technology.
All of this makes Freightquote an exciting acquisition for us. The acquisition brings a talented employee base and large customer portfolio to C.H. Robinson. It also increases our market share with small businesses and significantly expands our presence in the Kansas City market. These benefits are just the beginning.
We expect to integrate Freightquote's innovative technology into our existing infrastructure. That will strengthen our ecommerce portfolio—something we consider crucial to our strategy in the years to come.