April 7, 2021 | Kevin Koch Product Development Manager, Customs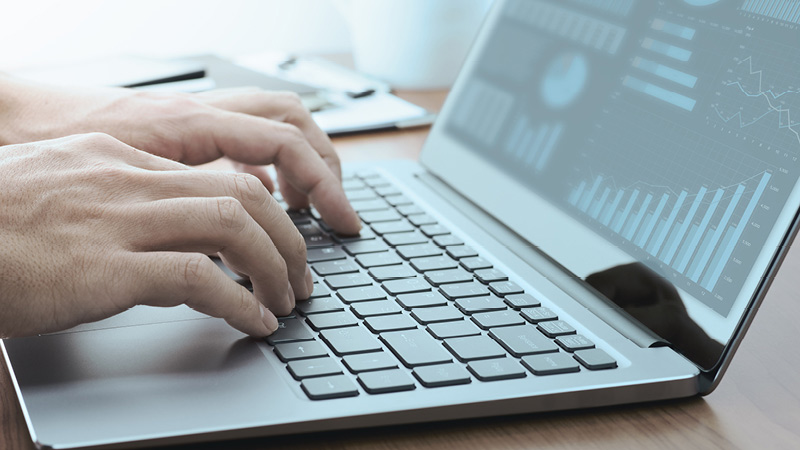 Free trade agreements, trade promotion authority, and customs facilitation and enforcement

Trade agreements
"Trade Agreements can create opportunities for Americans and help to grow the U.S. economy," according to the Office of the United States Trade Representative (USTR). The USTR has principal responsibility for administering U.S. trade agreements, which includes monitoring trading partners' implementation of trade agreements with the United States, enforcing U.S. rights under those agreements, and negotiating and signing trade agreements that advance the president's trade policy.
The United States currently has free trade agreements (FTAs) in effect with 20 countries. Many are bilateral agreements between two governments, while others, like the United States-Mexico-Canada Agreement (USMCA) and the Dominican Republic-Central America-United States Free Trade Agreement, are multilateral agreements among several parties. Find more information about the trading partners involved on the USTR site, and learn about the requirements to qualify and declare your product under FTA benefits from the United States Customs and Border Protection (CBP).
Trade promotion authority
Trade promotion authority (TPA), sometimes called "fast track," refers to the process Congress has made available to the president for limited periods to enable the president to approve and implement certain international trade agreements to be considered under expedited legislative procedures. Certain trade agreements negotiated by the president, such as those that reduce barriers to trade in ways that require changes in U.S. law, must be approved and implemented by Congress through legislation.
If the content of the implementing bill and the process of negotiating and concluding it meet certain requirements, TPA ensures time-limited congressional consideration and an up-or-down vote with no amendments. TPA may apply both when the president is seeking a new agreement as well as when the USTR is seeking changes to an existing agreement, such as the renegotiation of the North American Free Trade Agreement (NAFTA) to USMCA.
Key elements of TPA
Outlines congressional guidance to the president on trade policy priorities and negotiating objectives.
Establishes congressional requirements for the administration to notify and consult with Congress and communicate with the private sector, other stakeholders, and the public during the negotiations of trade agreements.
Defines the terms, conditions, and procedures under which Congress allows the administration to enter into trade agreements, and it sets the procedures for congressional consideration of bills to implement the agreements.
What is the current status of TPA?
TPA may be used for legislation to implement trade agreements reached before July 1, 2021. It could be extended if the president were to ask for an extension, but the window of opportunity to keep it in effect appears to be closing quickly.
What does this mean for trade agreement negotiations that the previous administration had been working on, such as those with the United Kingdom and Kenya? Don't plan on any changes to trade agreements or implementation to new ones in the near term. TPA expedites the process, but with or without it, these things take a while. C.H. Robinson will be sure to issue updates and client advisories if and when U.S. trade policy strategy changes.
CBP enforcement
The CBP Office of Trade oversees implementation of FTAs and preferential trade legislations (PTLs), also known as "preference programs," after negotiations by the USTR have concluded and the instruments are passed by the U.S. Congress. The CBP Office of Trade manages a portfolio of 15 FTAs with 21 countries and approximately nine other trade programs with over 179 countries, including preference programs such as the General System of Preferences (GSP) and the Africa Growth Opportunity Act (AGOA).
In Fiscal Year 2019, 26% of all imports into the United States claimed preferential treatment under a trade agreement or special trade legislation program, totaling $678 billion. With an average duty rate of 3.5% for non-textile goods, importers saved almost $24 billion by utilizing trade agreements that year.
Because trade agreements reduce or eliminate tariffs, quotas, and other trade and non-trade barriers, CBP ensures that imports meet rules of origin and other special conditions to qualify for preferential treatment. CBP has a direct responsibility to protect revenue, enforce trade compliance, and safeguard national and economic security.
CBP also reviews trade compliance activities, such as fraudulent trade practices, transshipments, false importer claims, undervaluation, and undercounting of goods. Additionally, CBP assesses areas of potential non-compliance and high-risk industries to ensure that only goods that comply with FTA's and PTL's rules of origin requirements claim preferential duty benefits, and that the appropriate duties are paid on imported goods that are not entitled to such preferential treatment.
Trade agreements feature complex rules of origin and other special conditions and processes for qualifying imports into the United States. CBP recommends importers develop compliance measurement plans and reliable recordkeeping procedures. The trade community should closely follow rulings and informed compliance publications.
CBP's methods of enforcing trade agreements include conducting targeting analysis to investigate non-compliant imports and validating preference eligibility through audits and other comprehensive document reviews. If you're going to take advantage of these programs, you must ensure that you have qualified your product and have the paper trail to defend your declaration.
Our Trusted Advisors® at C.H. Robinson can help you identify opportunities, as well as help you to understand the requirements involved in applying these special trade provisions.
Additional Resources