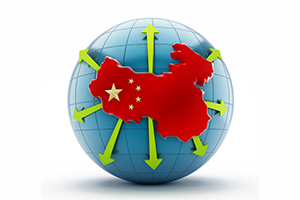 Last week we described five questions that companies can ask to help evaluate transportation management system (TMS) providers that supply systems for applications in China. In this week's post, we present the second set of questions that completes our list of 10*.
This second set looks at TMS technology and capabilities. As discussed last week, companies face some unique challenges when investing in TMS for China. Asking these final five questions helps to ensure that the selected solution is capable of meeting the demands of managing freight networks in China.
Does the TMS meet the minimum functionality requirements in all regions of China where the company does business?
While some features of a TMS solution are needed regardless of the system's geographic area of operation, there are some that are special to operating in China. Parcel solutions and document generation and handling are two examples. Also, if the TMS needs to serve China and other regions, do not assume that any functionality is standard around the world.
Is the TMS robust enough for global trade management?
A TMS implemented in China must be geared to meeting both governmental requirements and the country's standard operating procedures. For example, China uses designated Free Trade Zones and Export Process Zones to promote global trade. Is the TMS capable of supporting the processes and procedures associated with these entities?
Can the TMS support both electronic and manual data exchange with carriers?
China's fragmented logistics market is dominated by small carriers. Their technological capabilities vary widely; many do not use electronic data interchange (EDI) to automatically notify the TMS of pick up and delivery times. Can the TMS handle electronic and manual communications channels?
Is the TMS's geographic information system (GIS) continually updated?
Accurate GIS information provides the number of kilometers between one location and another—essential data for the TMS to rate shipments properly. The GIS has a number of other important functions, such as enabling order and route optimization planning.
Keeping the GIS up to date is particularly important in China. The country's infrastructure is changing rapidly, and the pace of change is unlikely to abate in the near future as China continues to improve its transportation links.
Can the TMS accurately capture data to calculate total landed costs?
Understanding total landed costs is key to capturing true return on investment (ROI) and savings. The TMS must be able to record all types of rates and additional costs to enable this calculation. Again, there are nuances that TMS solutions in China need to take into account. For example, a common rating structure in China is weight-based, which can motivate some carriers to overload their trucks to obtain higher payments. This practice can increase the risk of cargo damage.
TMS adoption rates in China are increasing, and although the country's logistics industry is relatively immature, it is evolving at a fast pace. Companies with operations in China can get ahead of the curve by implementing TMS solutions with the necessary functionality—ones that can improve visibility, optimize freight movements, lower costs, and enable greater market share gains.