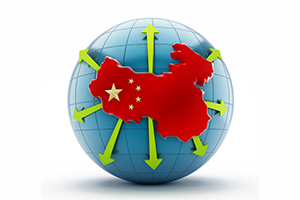 It's challenging enough to select the best transportation management system (TMS) in developed markets such as the United States and Europe. Assessing a TMS for China is even more challenging, whether you operate in that country or do business there as part of a regional or global operation.
The logistics market in China is still emerging but growing rapidly. The country's infrastructure, change management capabilities, management processes, and technologies are all relatively immature. Challenges like these make it difficult to select the optimal solution.
In this two-part series of posts, we offer 10 questions* that help companies make the right choice. Asking these questions will help you to understand the special requirements of the Chinese market from a TMS perspective.
The first set of questions, covered in this post, help you evaluate how prepared a provider is to fully support the TMS solution and address your specific business requirements.
1. What TMS models are available, and how can companies decide which is best for them?
Companies typically either purchase TMS software and integrate it in-house, or obtain software as a service (SaaS) solutions—also known as cloud-based solutions—from a software provider or third-party logistics provider (3PL). Since the TMS market is still developing in China, many companies choose SaaS models.
There are a number of questions that companies can ask themselves to decide which option is best for them. For example, does the company have the required capital, resources, and logistics manpower to purchase a TMS, implement and manage the solution? Who will control and own the data, and can the company meet the challenge of customizing the solution and scaling up the TMS when necessary?
2. Has the provider developed processes and enforced standardization for other companies that do business in and with China?
Consistency in transportation and logistics processes has been proven to generate greater supply chain efficiencies. In China, however, there is a general lack of standardization in these processes. Ask the software providers or 3PLs you are reviewing whether they have reengineered and redesigned non-standardized processes in China for other companies.
3. Has the provider worked collaboratively with other companies to manage change in China?
Many managers in China are not fully aware of the benefits that a TMS can bring, making it difficult for them to rally employees and regional stakeholders behind the selection and implementation of a new system. The company should expect the provider to collaborate with them about these changes and explain the value of the TMS.
4. How will the provider handle the slower and variable internet and mobile connection speeds that exist in China?
Internet speeds are improving in China, but they remain relatively slow. This is a critical consideration because it's difficult to conduct smooth day-to-day TMS operations without a fast and stable internet connection.
5. How well can the TMS provider accommodate basic requirements in China? Can the same technology be used in China and throughout the rest of the world?
Companies should carefully weigh the system capabilities and financial stability of a local or global TMS provider, as well as their implementation knowledge and experience. This can become an issue if the provider's TMS plan does not match the company's current and future business plans.
For example, keep in mind that although a China-based TMS provider possesses an intimate knowledge of local market requirements, they might not offer the geographic reach of a global provider.
Any investment in a TMS solution requires due diligence when it comes to choosing a provider. However, system providers in China need to meet certain criteria that do not apply, or are less significant, in other parts of the world.
In next week's post, we will look at the second set of questions that completes the list of 10. The final set will look at TMS technology and capabilities.