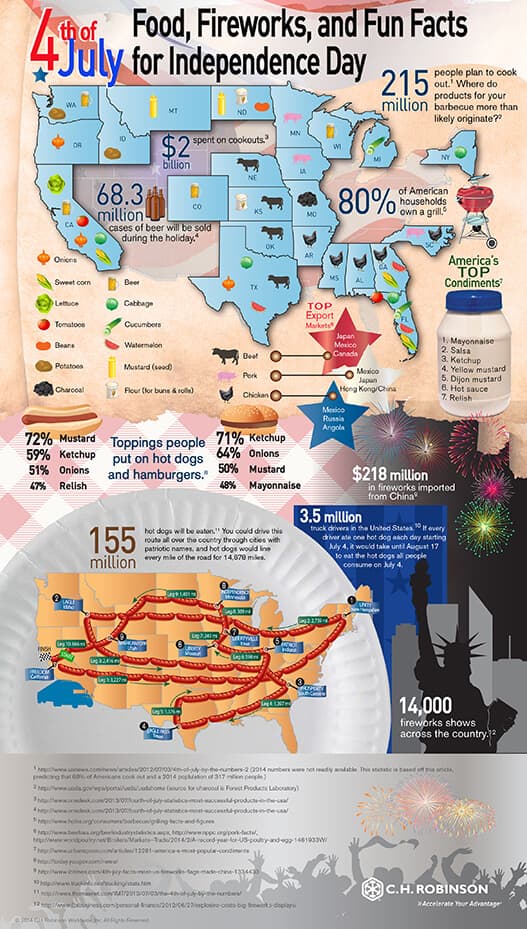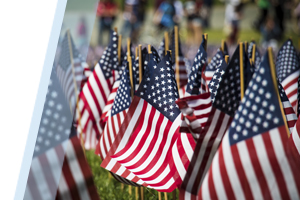 Editor's Note: On July 2, Mike Otto contributed a blog post for The Road®. We're sharing his original post here because it is a timely topic. Please share your thoughts and read the blog post, Fourth of July: Logistics Fun Facts.
Whether the Declaration of Independence was actually signed on July 2, 1776, or August 2, 1776, as some believe, our nation officially celebrates our independence from Great Britain on July 4. This year's Fourth of July falls on a Friday. Many of us will celebrate with family, friends, fireworks, and of course, food.
As you prepare for your barbecue—whether you're enjoying hot dogs, hamburgers, chicken, potato salad, or baked beans—have you thought about where all of these products originate? It's safe to say that every item at your annual celebration was transported by truck to your local store just so you can load your plate this Fourth of July. Check out this infographic filled with food, fireworks, and fun facts. Oh and ketchup on a hot dog, really? I prefer mustard for sure!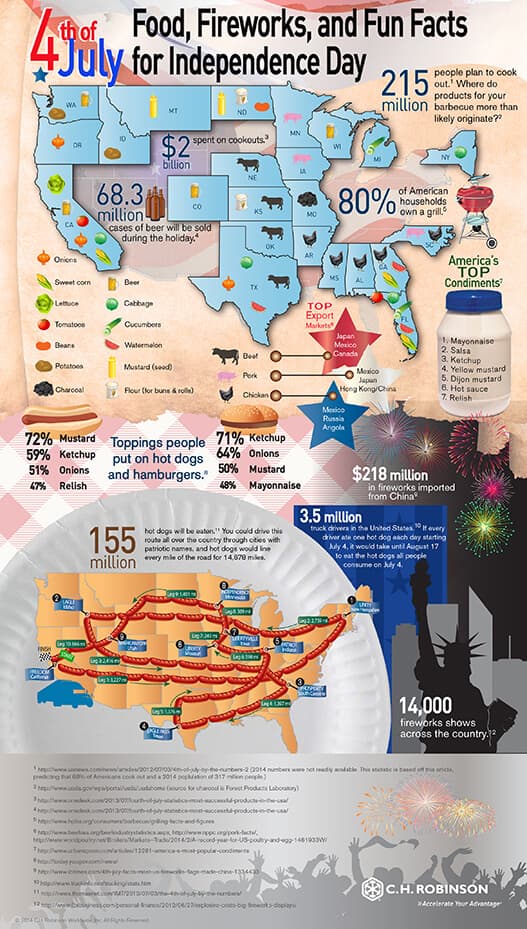 I hope you all have a happy and safe Independence Day this weekend! Hopefully you're one of the 215 million celebrating with a cookout or enjoying a fireworks display. No matter your plans, we'd love to hear what your annual Fourth of July celebration plans include. Leave your comments below. Have a safe holiday weekend and summer season!