July 28, 2021 | Ben Bidwell Director North American Customs and Compliance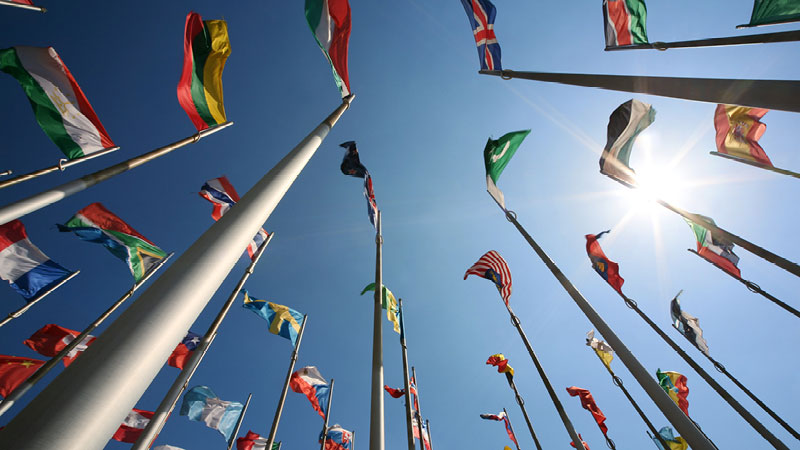 Key Takeaways from the U.S. Customs and Border Protection Virtual Trade Week
Last week, U.S. Customs and Border Protection (CBP) held their annual CBP Virtual Trade Week, a three-day virtual event that covered a broad swath of trade related topics. The event was a mix of government and trade professionals discussing a wide variety of topics from forced labor, changing expectations in e-commerce, the 21st Century Customs Framework (21CCF), the Customs and Trade Partnership Against Terrorism (CTPAT) program, export modernization, and emerging interagency priorities.
While a great deal of content was shared over a wide range of topics, we wanted to provide a few key takeaways from the event to help you ensure a secure, efficient, and successful supply chain.
Forced labor
There are currently 49 active withhold release orders (WRO) and 8 active findings listed on the CBP site. Nineteen of the WROs were issued since 2020, demonstrating a significant increase in enforcement. It was reported that nearly 800 shipments have been detained for forced labor through July of this year, compared to roughly 600 in all of 2020.
CBP has secured additional funding and resources to add a second investigative branch, expected to be implemented by the end of their fiscal year in September. The additional support will allow forced labor staff to respond more quickly as well as provide outreach and further develop technological solutions to aid in tracing the origins of products. CBP is also working to enhance the process of providing detention notices and feedback to importers who have cargo on hold due to a forced labor issue.
CBP recommends that importers review the WRO list to identify where forced labor may be happening in their supply chain. If an importer identifies a connection with forced labor, CBP recommends that the importer work with the supplier to remediate and eradicate the forced labor in their supply chains.
If this cannot be done, the importer will need to sever the relationship with the supplier. If an importer knowingly continues to import products into the United States made with forced labor, they could face both civil and criminal penalties.
Since there are a variety of different scenarios involved, CBP does not identify the exact documentation that should be provided to support a specific case. Rather, an importer needs to determine for themselves which documentation demonstrates that the imported product does not contain the product on the WRO finding, that forced labor wasn't used in the production of the goods by the manufacturer listed on the WRO, or that the goods were produced outside of the companies listed in the WRO and submit accordingly.
21st Century Customs Framework and the Global Business Identifier
The 21st Century Customs Framework (21CCF) is a Customs agency-wide effort, providing a structured approach to address modern trade challenges, leverage emerging opportunities, and achieve transformational long-term change.
CBP states that their mission is to "develop legal and operational changes that embrace 21st century processes and emerging technologies to better secure national and economic security, enhance data integrity, account for emerging actors and business practices, and better facilitate trade by reducing financial and administrative burdens and constraints in customs transactions."
One of the initiatives of the 21CCF is to improve the quality of the data received on customs transactions to enhance risk targeting and facilitate legitimate trade. In 2020, CBP processed 32.8 million import entries, but the data that was transmitted wasn't always enough to properly screen for high-risk shipments.
The Manufacturer Identification Number (MID) is the current format utilized for reporting manufacturer data to CBP. The Global Business Identifier (GBI) Initiative was created in response to "extensive pain points associated with the MID" to better identify the main legal entity, any locations of the entity around the globe, and the roles within the entity's supply chain.
The proposed GBI solution would require interested parties to obtain three globally used identifiers for the manufacturer/producer, seller, and shipper. Managed by external parties, all three data elements must be transmitted electronically within the customs entry through the Automated Commercial Environment (ACE). The proposed entity identifiers and their associated companies are:
Legal Entity Identifier (LEI) – Global Legal Entity Identifier Foundation
Data Universal Numbering System (DUNS) – Dun & Bradstreet
Global Location Number (GLN) – GS1
Interested parties may also participate in the GBI Evaluative Proof of Concept (EPoC) that is expected to launch in Spring 2022. A Federal Register notice is expected to be published in Winter 2022, after which companies may respond to the notice, expressing their interest to participate.
Export modernization
From carriers to agents to forwarders and exporters, nearly all those involved in the exportation of goods from the United States believe there need to be changes in how we handle exports. Export control reform kicked off in 2009, in an attempt to determine jurisdiction for certain commodities among the multiple agencies involved, but the actual data filing portion of an export has yet to be formally addressed.
The various federal agencies have heard our concerns. In an effort to improve export enforcement, the agencies have developed more accurate trade statistics and a more efficient export process overall. CBP, U.S. Census Bureau, and industry partners have come together to identify key changes that should be made to the current export process.
Their proposed changes are outlined within the Commercial Customs Operations Advisory Committee (COAC), Secure Trade Lanes Subcommittee, Export Modernization White Paper of June 23, 2021, and include recommendations to:
Eliminate redundancy in reporting and overlap of data elements among the multiple government agencies, such as mode of export, port of export, date of export, and other transportation data. Such elements are currently included on both Electronic Export Information (EEI) and carrier manifest filings.
Assign accountability for accurate and timely submission of each required data element to the most appropriate party in the transaction. For example, date of export, mode of export, and port of export data were more accurate in a pilot Electronic Export Manifest program (that was part of this study) vs. the EEI filings.
Ensure that enforcement for the accuracy of the data is placed on the responsible data owner.
Preserve and expand the use of post-departure filing (a.k.a. "option 4 filer") to give more time for the appropriate parties to ensure accurate trade data.
Optimize the timing and method of electronic commodity and transportation data submissions, part of the successful pilot program called Electronic Export Manifest.
Rationalize export inspections to be in line with the filing of data.
Emphasize an enforcement and compliance program with a more targeted penalty approach to focus on the most egregious violations first. For example, there has been an increase in penalties for Automated Export System (AES) filers (primarily freight forwarders) for incorrect data reported—data that was based on information obtained from third parties, such as carriers or exporters. This has resulted in a bureaucratic and financial burden for freight forwarders as well as CBP.
The ultimate end goals are to ensure national security, improve the accuracy of trade statistics, and eliminate unnecessary inefficiencies, burdens, and bureaucratic processes that hinder legitimate commerce out of the United States, all while ensuring that punitive penalties for violations are placed upon the appropriate parties in the export transaction and are commensurate with the severity of the violation. Currently, all options under discussion are theoretical, but it is clear that the need for change is being taken seriously.
As CBP's Virtual Trade Week covered a great deal more than we could possibly cover in this week's post, C.H. Robinson is happy to discuss any of these topics with you in more detail. Please contact us with your questions.
Additional resources