July 21, 2021 | Kevin Koch Product Development Manager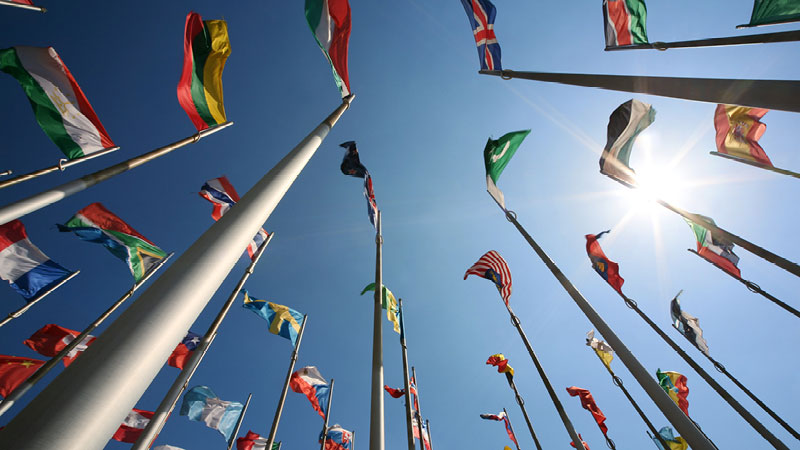 Forced Labor & Human Rights Abuses—An Urgent Warning for Companies Doing Business with China's Xinjiang Province
Xinjiang supply chain business advisory
Last week the U.S. Department of State, alongside numerous other government agencies, issued an updated supply chain business advisory to highlight the risks and considerations for businesses with exposure to entities engaged in forced labor and other human rights abuses linked to Xinjiang, China. The United States Trade Representative stated that the advisory calls urgent attention to U.S. businesses' supply chain risks and identifies serious investing and sourcing considerations for businesses and individuals with exposure to entities engaged in the aforementioned activities.
The advisory outlines U.S. government actions taken to date to counter the use of forced labor in Xinjiang and to prohibit the importation of goods produced, in whole or in part, with forced or convict labor. It also warns that given the severity and extent of these abuses, businesses and individuals that do not exit supply chains, ventures, and/or investments connected to Xinjiang could run a high risk of violating U.S. law.
Some of the critical updates to this advisory are as follows:
Information related to the various kinds of risks and potential exposure to state-sponsored forced labor and human rights abuses related to Xinjiang
Updated information about U.S. government actions taken in response to human rights abuses in and in connection with Xinjiang, including but not limited to the issuance of Withhold Release Orders (WRO) by U.S. Customs and Border Protection (CBP), the addition of entities to the U.S. Department of Commerce Entity List, the imposition of economic sanctions by the U.S. Department of the Treasury, the imposition of visa restrictions by the U.S. Department of State, and the addition of goods to the U.S. Department of Labor's List of Goods Produced by Child Labor or Forced Labor
A list of other countries' regulatory provisions and information on forced labor in supply chains
What are the risks?
According to the advisory, potential legal risks include violation of statutes that criminalize forced labor, including knowingly benefitting from participation in a venture while knowing or in reckless disregard of the fact that the venture has engaged in forced labor, as well as sanctions violations if dealing with designated persons; export control violations; and violation of the prohibition of importations of goods produced, in whole or in part, with forced or convict labor.
A risk no matter the connection to your supply chain
It is important to point out that the advisory pertains to businesses linked directly and indirectly to those in Xinjiang engaged in such activities. For example, the People's Republic of China (PRC) dominates global solar supply chains. Mounting evidence links nearly every step of the production of solar products and inputs—from raw silicon material mining to final solar module assembly—to known or probable forced labor programs in the PRC.
Therefore, exercising comprehensive, end-to-end due diligence of your supply chain is a must. The advisory explicitly states that raw and refined materials, commodities, intermediate goods, byproducts, and recycled materials may all have connections to forced labor and human rights violations in Xinjiang, regardless of the final product and region of origin or export.
Which industries and types of commodities are involved?
The Xinjiang Supply Chain Business Advisory provides a must-read list (see annex 2, page 25) of industries in Xinjiang in which public reporting has indicated that labor abuses may be taking place. Please note that the list is illustrative, non-exhaustive, and does not confirm that all goods produced in these industries in Xinjiang involve forced labor. Businesses should consider the list as an additional risk factor for engaging in heighted human rights due diligence.
Human rights due diligence—steps to consider
The collective agencies recommend that businesses and individuals undertake heightened due diligence to ensure compliance with U.S. law and to identify any potential exposure to companies operating in Xinjiang, linked to Xinjiang (e.g., through the pairing program or Xinjiang supply chain inputs), or utilizing Uyghur and other Muslim minority laborers from Xinjiang. In the event that linkages to prohibited entities are identified, businesses and individuals must avoid unlawful activities.
Guidance for heightened due diligence in high-risk and conflict-affected regions and the factors to be considered in determining appropriate action, including whether and how to responsibly end relationships when a business lacks the leverage to prevent or mitigate adverse impacts and is unable to increase its leverage can be found in the following documents:
Businesses and individuals providing Chinese entities goods or services, receiving goods and services from them, directly or indirectly, or engaging in ventures with Chinese entities are likely to face obstacles to conducting adequate due diligence to fully identify and avoid complicity in human rights abuses linked to Xinjiang.
Businesses and individuals should consider these difficulties, as well as any warning signs and the credible reports of the prevalence of forced labor and other human rights abuses in the region. The recent actions of the U.S. government and multilateral partners have shown that the cost of companies performing increased due diligence is less than that of the economic and reputational impacts of economic sanctions.
Businesses and individuals may also wish to collaborate with industry groups to share information, develop the capacity to research potential indicators of forced labor or labor abuses in Chinese languages, and build relationships with Chinese suppliers and recipients of U.S. goods and services—all toward the goal of better understanding their possible relationships to Xinjiang under PRC programs, including the mutual pairing assistance program.
While human rights due diligence best practices for businesses typically include conducting independent onsite inspections and working with suppliers and local law enforcement to remediate forced labor and other abusive labor practices, repressive conditions in the form of genocide and crimes against humanity make it extremely challenging for businesses to have the necessary access to their suppliers or customers inside of Xinjiang to conduct credible audits and support meaningful remediation.
Guiding resources
Now is the time to ensure compliance, make changes as needed, and mitigate your potential risk and penalties from forced labor. You do not have to make this journey alone, however. There are plenty of helpful resources available, including a recent blog from our colleague, Monica DeMars, that breaks down your role as importer in maintaining forced labor compliance and provides a set of instructions to get started.
In addition, the Department of State provides a variety of resources. Below are a few helpful links.