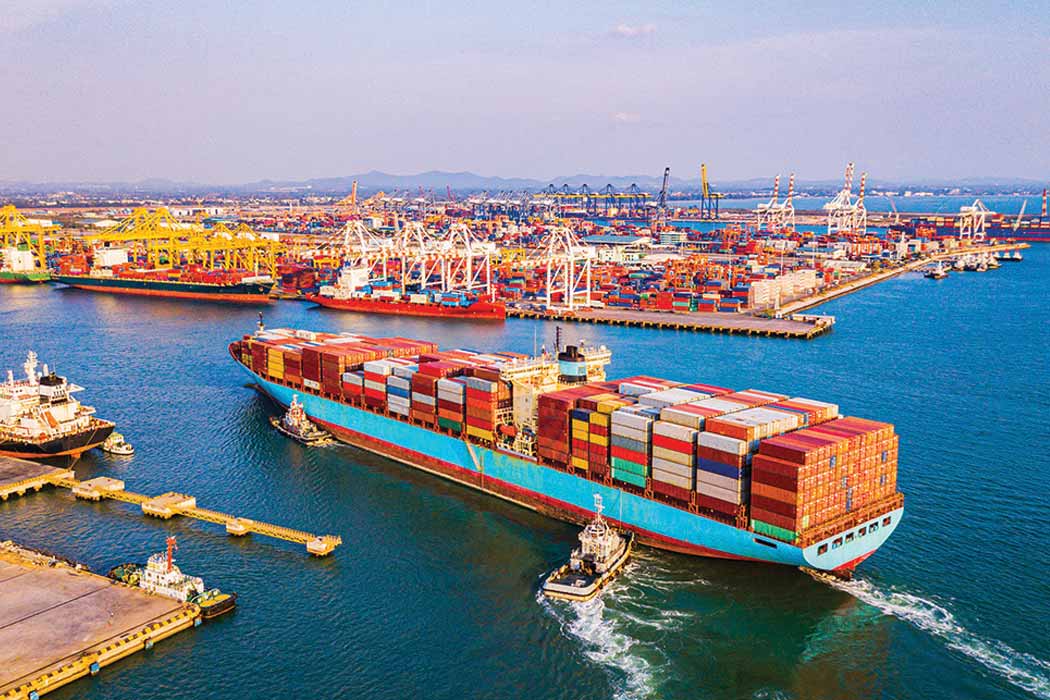 While the global logistics industry has not been a stranger to disruption this past year, the congestion at the Port of Yantian in China, is starting to impact the market at an exceptionally high level – At the current pace, it's going to be even more disruptive than the Suez Canal blockage this spring and the ongoing congestion at the Port of Long Beach/LA over the past year. This is due to the magnitude of the trade lanes and exports the port touches. Unlike the Suez Canal incident or other recent port issues, which have impacted a more limited number of regions and trade lanes, the Port of Yantian is a major export hub for multiple large markets like Europe, North America, Latin America and Oceania.
This disruption also came on top of an already brittle logistics system which is currently grappling with several unprecedented challenges, including equipment shortages and decreased schedule reliability, to name a few. Right now, the reliability that the vessel carrying your goods or expected to pick up your goods will show up on time is roughly 5%. At this time last year, it was around 80%+. And, as ocean carriers introduce more blank sailings or skip ports to start improving the reliability percentage, that means the freight that was skipped is now added to the backlog of containers which will flow into the next vessel.
It's likely we won't see a large shift in congestion until the demand levels out. And while this market does not lend itself to a silver-bullet solution, there are things shippers can do to keep their supply chain afloat:
Be open to hyper flexibility
While flexibility is important any time global logistics is involved, the phrase 'now more than ever' holds true here. Currently, delays at the Port of Yantian are ranging from 10-15 days, which is a large jump from the 2-7 day delays we experienced just few weeks back.
Switching between ports, modes, and trade lanes has been an active strategy to avoid these delays, but shippers can't rely on only adjusting once or twice since other shippers are also making these shifts as they compete for limited space. A good example of how this plays out is in the case of congestion at the Port of Oakland. Over the last few months, as the delays at the LA port were mounting, carriers started diverting sailings to Oakland. The result? Oakland is now also severely congested and suffering from the same unpredictability.
Fact remains, ocean carriers are deploying the most capacity on the U.S. west coast (USWC) routing, and as complexities in the interior of the U.S. continue to be exacerbated (i.e. lack of chassis and rail congestions), carriers continue to limit options for containers moving inland. Shippers need to continue to be flexible in enabling containers terminating on the USWC and leveraging transloading and trucking inland options.
When considering flexibility across modes, keep in mind air may be the solution for a few shipments, but it's not a feasible option to shift all your ocean freight to air. Instead, exploring a mix of modes, like LCL + air, may offer a more realistic opportunity for your company in a more cost-competitive way. Having the right partner with a global suite of service and technology offerings coupled with scale and a strong inland network, is going to make the difference for supply chains in the market.
Prepare for ultra-prioritization
Prepare to make tough decisions on what freight is most important to move. This can be especially difficult for companies importing seasonal items, like patio furniture or pools since their selling window is limited.
With today's demand, most shippers would classify all their freight as a top priority but shipping it all at once may not be realistic. It's important to sit down and have those conversations now so when the opportunity presents itself for portions of your freight to move, like in an LCL shipment, you're ready to make the call.
Don't dismiss historical data
I've been in the business 20 years and never seen anything like this in a global magnitude, impacting almost all core trades. However, a unique situation does not mean historical data no longer lends itself to helping us find solutions.
The market will improve, and things will get better. However, these issues tend to be cyclical as we look at the data. We need to build resiliency around supply chain and continue to have options to navigate. While some of these events are hard to predict and plan, there are things that you can do, such as diversifying distribution center locations, sourcing, etc.
Final thoughts
Until the high demand subsides, the above points will be crucial moving forward. C.H. Robinson has always been focused on working alongside our customers to help them succeed – and that's no less true during times of incomparable volatility. It's important to keep an open line of communication, and to be open to creative solutions. As we work through this together, I encourage you to keep tabs on our data-driven market insights page and reach out to your representative.