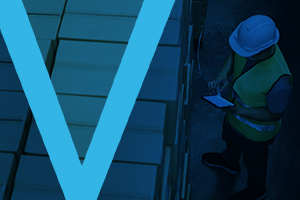 The coronavirus outbreak, which is severely affecting business operations around the globe, was recently declared a global pandemic by the World Health Organization. C.H. Robinson continues to monitor the situation in the U.S. and globally, staying close to our contract carriers and discussing continuity plans in the event shipping trajectories need to be adjusted due to disruptions or closures at any ports. Although this is not the first or the last event to disrupt global supply chains, unpredictable logistics require a proactive approach for importers and exporters to keep business running as usual.
The latest in air and ocean travel
As factories and production in China return to full efficiency, the whiplash in other areas is starting to take place, particularly in consuming nations such as the U.S. and Europe. We continue to see elevated cases in developed nations that have a heavy reliance on manufacturing outside of the U.S., specifically China. Given this continued volatility, global importers are eager to restock their inventory. As a result, available capacity on the Trans-Pacific will continue to be volatile due to the removed capacity in the market.  The empty container supply has also dwindled in regions where China trade has been a catalyst, primarily North America and Europe, this can have a ripple effect if these empty containers do not get repositioned back to China to support the increase demand that is anticipated at the tail end of March into April.
Similar to China, airlines have canceled majority of passenger flights in and out of Europe and South Korea due to safety concerns and lack of travel demand. Cargo space may be constricted as certain limitations are imposed on passenger travel resulting from adjusted flight schedules and capacity. Although passenger planes have been used to transport cargo more frequently in recent years, available capacity is not heavily impacted by the cancellations due to air charter operators and blank sailings diminishing from ocean carriers. However, contract rates and transit times may need to be adjusted as the airfreight market remains fluid.
As we continue to closely monitor the situation, below are important considerations that will help keep your supply chain moving and better navigate any shipping challenges associated with the latest travel restrictions and schedule shifts.
Assessment of inventory levels
Having an accurate assessment of your inventory is expected, but it's important to understand how limitations on imports, not only from China but around the globe, will impact your current inventory and regular shipping cadence. If you haven't already, start discussions with your freight forward around production planning and forecasting. It's important to look ahead to determine your transportation needs as demand is expected to surpass available capacity in the coming weeks.
Planning ahead in production
There are numerous variables to consider when planning for production. Working through these with a supply chain expert will help you be prepared and proactive as the uncertainty around the virus continues.
What will production look like and has there been any discussion with the vendors and factories?
How are existing inventories compared to sales projections?
What plans are in place in case there continues to be a shortage of workers in China or the demands are not being met within a specific window of time?
Has there been a discussion about how the backlog will be addressed?
Where are your warehouse locations in proximity to delivery locations? Ensure you have business continuity plans in place, so deliveries are not impacted.
Do you have enough air capacity to address decreased passenger flights?
Is an expedited ocean or sea-air being looked at as an alternate option?
Backup sourcing options
The current backlog in China is a prime example of the importance of a diversified supply chain – including modes of transportation, carriers and sourcing locations. When there is any kind of delayed start to production, keeping up with the workload poses a challenge, and backup sources may need to be considered. Additional sourcing options are not always easy to find and keeping up with the sheer demand and quality controls can be a challenge. Connecting with a global supply chain expert to vet reliable options is important to help ensure success.
While we may not know how long this global pandemic will last, C.H. Robinson's global network of experts are dedicated to helping you get your shipments where they need to be. We continue to closely monitor the situation and provide updates through our client advisories as needed. We encourage you to reach out to your account manager or connect with an expert for additional questions.