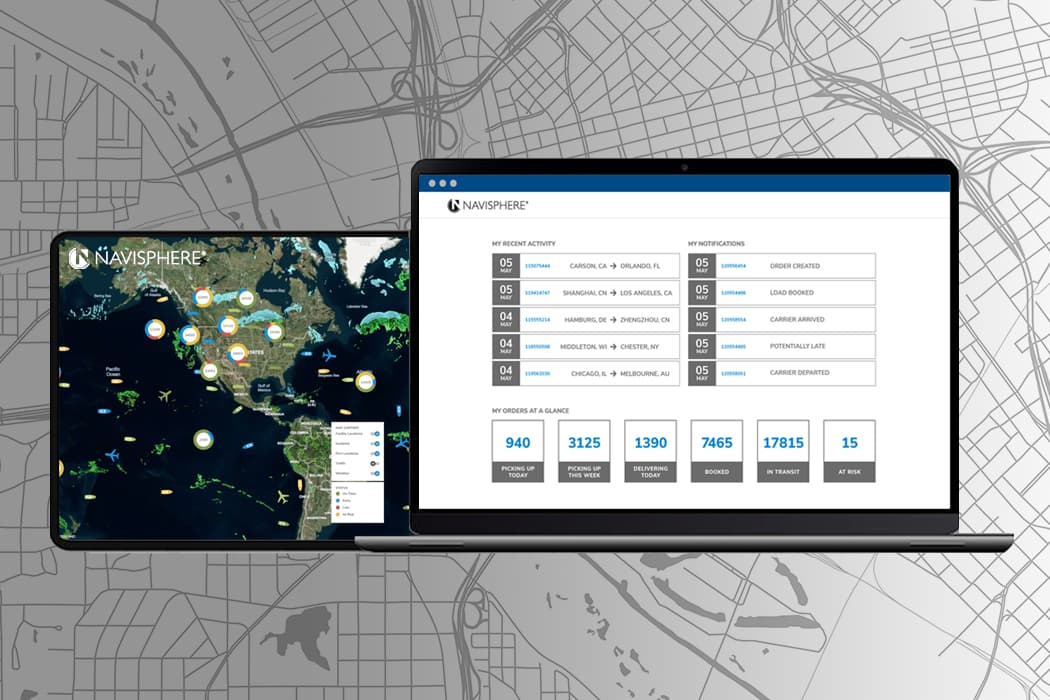 The changes in technology thus far in my career have been profound. Computing power began as behemoths sitting in data centers and is now everywhere including our pockets, desks, vehicles, appliances, etc. The smartphone in your pocket is 29 times faster than the world's fastest computer in 1995. Plus, the internet has grown from a few million participants to 25 billion connected devices today. Now, technology surrounds us, with hyper connectivity, and mind blowing ubiquitous computational power creating a powerful technological force creating powerfully tangible results. Amplified by a 2.9 million percent increase* in data over the past 25 years, technology is driving change in every facet of our business, at speed and at scale.
Harnessing this force has been central to every step we have taken as an industry to navigate one of the most tumultuous years we've ever seen. Technology allowed C.H. Robinson's workforce to go remote virtually overnight at the onset of the pandemic; technology has enabled us to connect face-to-face and stay in touch while still keeping apart; and technology has helped us to lift up our customers as they face a historically volatile market. At times, pouring energy into developing technology for our customers has been a way to help fight the pandemic and proving that we could use this tragedy to make us and our customers stronger.
But we haven't just been building technology, we've been building resiliency. History has defined resiliency as being strong and resolute, but the new definition of resiliency will be those who understand vulnerability and prioritize agility. During the course of the past year, we have delivered innovations that help build more resilient supply chains—from connecting to an unprecedented number of TMS and ERPs to meet our customers in their native platforms to integrating with world-renowned analytics company SAS, which connected demand and transportation planning for the first time, resulting in shorter, more flexible planning cycles.
And in this new era of innovation, where increasing supply chain resiliency and agility is key, we cannot stand idle. As technology threads its way through everything we do, we are also continuously iterating and improving to ensure future resiliency. For example, in just the last quarter we successfully released 128 new features in our multi-modal global technology platform, Navisphere®, which connects more than 180,000 customers and services providers around the world—including more flexible automated booking options for our carriers, cutting-edge equipment-matching algorithms, and enhanced forecasting capabilities for managed procurement. This quarter, we have 177 additional features planned.
Shippers and carriers have been in or near peak season mode for months, and we stand side-by-side with them in constantly pushing out the kind of technology and innovation needed to help them keep pace with an unprecedented rate of change and ongoing volatility. We know that times like these are best navigated with resilient supply chains that offer agility and choices and are committed to delivering for customers.
We are redefining resiliency for ourselves and, more importantly, for our customers. As we emerge from the disruptions of this past year, we are more prepared than ever to solve the most complex challenges our customers face. Our focus to continue building that resilience internally and externally is three-fold:
• Build tech-forward solutions and digital capabilities that will drive the industry forward, drive growth for our platform, and benefit our customers.
• Enable our employees to best serve our customers by having a diverse team of empowered people and tech experts, drawing on talent from around the world.
• Become more efficient to add incremental value to our customers and carriers competing in a primarily digital environment.
My focus on building the technology that solves our customers' problems and makes this resilience possible is unwavering. And I'm excited to keep the wheels turning on our tech journey into the future. Read more about our technology journey at chrobinson.com/technology.
*Determined by:
October 2000 Peter Lyman and Hal R. Varian at UC Berkeley publish "How Much Information?"




1999 1.5 exabytes of data was produced

March 2007 John F. Gantz, David Reinsel and other researchers at IDC release a white paper titled "The Expanding Digital Universe: A Forecast of Worldwide Information Growth through 2010 (PDF)." Same study stated that




2012 2,837 exabytes produced

How Much Data Is Created Every Day? [27 Powerful Stats] (seedscientific.com)


The amount of data in the world was estimated to be 44 zettabytes at the dawn of 2020.