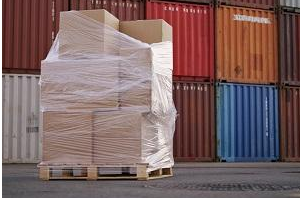 During the bustling peak holiday shopping season, the last mile component of worldwide supply chains takes center stage. It is during this crucial phase that even the most streamlined supply chains can encounter significant setbacks if they fail to meet customer expectations during the final product delivery.
Fortunately, there are avenues for enhancing the standards of last mile shipping services. One such avenue is the utilization of cutting-edge transportation management system (TMS) technology. By leveraging TMS, businesses can strategize, oversee, and evaluate the transfer of goods during their final mile, ensuring a seamless and satisfactory experience
Online drivers
Last mile operations are attracting more interest for various reasons, but the most obvious – and one that is especially relevant during the holiday season – is the dramatic growth in e-commerce.
Online consumers expect their orders to be delivered without a hitch to their preferred location, whether that is their home address, an agreed pick-up point such as a store, or some other drop-off option.
TMS solutions have advanced rapidly over recent years as powerful tools for managing full truckload and less-than-truckload shipments. Now, the technology is playing an important role in helping shippers to raise the efficiency of last mile operations in highly demanding e-commerce markets.
Here are six key ways in which TMS solutions can help shippers achieve successful deliveries of online orders.
Supporting aggregation. The large number of trading partners involved in the fulfillment of an online order – especially in omni-channel supply chains – and the resulting complexity of these shipments, make aggregation a competitive necessity. That includes the aggregation of information from disparate IT systems, as well as aggregating small shipments across multiple delivery routes. Modern-day TMS solutions are aggregation engines.
Achieving visibility. The complexities described above can cloud supply chain visibility; a TMS solution brings clarity by providing timely, high-quality shipment status information over the last mile.
One book of record. As a shipment management hub, a TMS connects shippers with third-party delivery service providers as well as customers.
Route optimization. The last mile environment encompasses congested urban centers, remote locations, and geographies in between. In each case the ability to optimize routes – a core capability of advanced TMS solutions – is extremely important. For example, the TMS can simulate different route configurations to account for changing traffic conditions.
Measuring efficiency. Another important TMS function is monitoring the performance of third-party providers. In last mile operations, this includes ensuring that delivery services meet the requirements of service level agreements as well as customer expectations. This capability is likely to grow in importance as more value-add features such as equipment installation or set up are added to product delivery services.
Controlling costs. Cost management is a high-priority activity in any supply chain. A TMS can analyze logistics costs over the full life cycle of an order. Management reports can be adapted to the analytical needs of last mile shippers.
Future advances
As the utilization of last mile TMS applications continues to grow, capabilities will become increasingly sophisticated and comprehensive. For instance, TMC has expanded its TMS solutions by incorporating order management functionalities, allowing for tracking the progress of orders across multiple stages. Additionally, TMC is actively developing management reports that provide in-depth analysis of last mile operations.
Interested in learning more about how TMS technology can improve your last mile initiatives? Connect with an expert today.