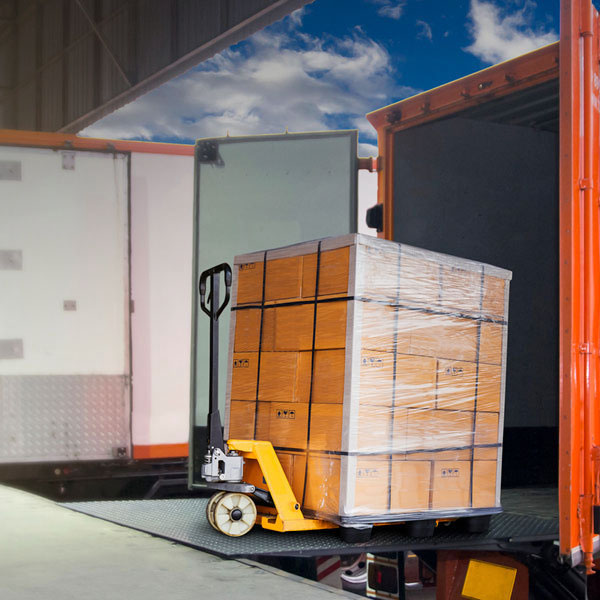 Sanitary Transportation of Food Rule: What it Means for the Carrier Community | The Road
If you ever transport human food or perishable animal food in your truck, you may have already heard about the Sanitary Transportation of Food rule, which will take effect on April 6. It's one piece of the larger Food Safety Modernization Act (FSMA), but this particular rule has more of a direct impact for the trucking business.

A lot of our shippers and contract carriers are asking us questions about how they should prepare. While there aren't going to be any major changes, you may have to do some things differently in your day-to-day operations.
Sanitary Transportation of Food's New Requirements for Carriers:
Vehicles and transportation equipment must be designed and maintained to protect food in transport from becoming unsafe.
Must follow procedures to ensure food safety during transportation, such as adequate temperature controls, keeping ready-to-eat food away from raw food, and protecting food from cross-contamination from things like food allergens.
Because carriers are often responsible for sanitary conditions during transport, carrier personnel must meet new training requirements.
Carriers must create and retain records of written procedures, agreements, and training. The Sanitary Transportation Rule further specifies retention requirements for this group.
But the Sanitary Transportation Rule impacts more than the carrier community. In the video below, my colleague, Chris McLoughlin, risk manager at C.H. Robinson, explains some of the basics, including what this rule could mean for the industry as a whole.
Key takeaways from Chris's message:
When do I have to be in compliance? This rule has a staggered rollout plan—large shippers and carriers must be compliant by April 6 and mid-size businesses have until April 2018. However, most shippers are expecting their carriers to comply by the April 6, 2017, deadline, regardless of the size of the carrier's business. Since many customers are taking this approach, C.H. Robinson has the same expectation for its contract carriers.
Are there any exemptions from the rule? Yes. Smaller carriers, shippers, or receivers are not required to comply with the rule, but as mentioned above, C.H. Robinson as well as most shippers expect all carriers to be in compliance, regardless of size. For more on commodity-specific exemptions, visit the FDA website.
Will there be big changes in the industry because of this rule? The FDA is very clear that these requirements reflect current best practices for safely transporting human and animal food, so significant changes are not expected.
As Chris mentioned, we have a cross-divisional team in place at C.H. Robinson to implement practices that ensure compliance with the Sanitary Transportation of Food rule. Our employees will also have training around the ruling.
If you have any questions around the Sanitary Transportation of Food rule and the impact it could have on your business, please reach out to your C.H. Robinson representative. You can also visit the U.S. FDA website to learn more.