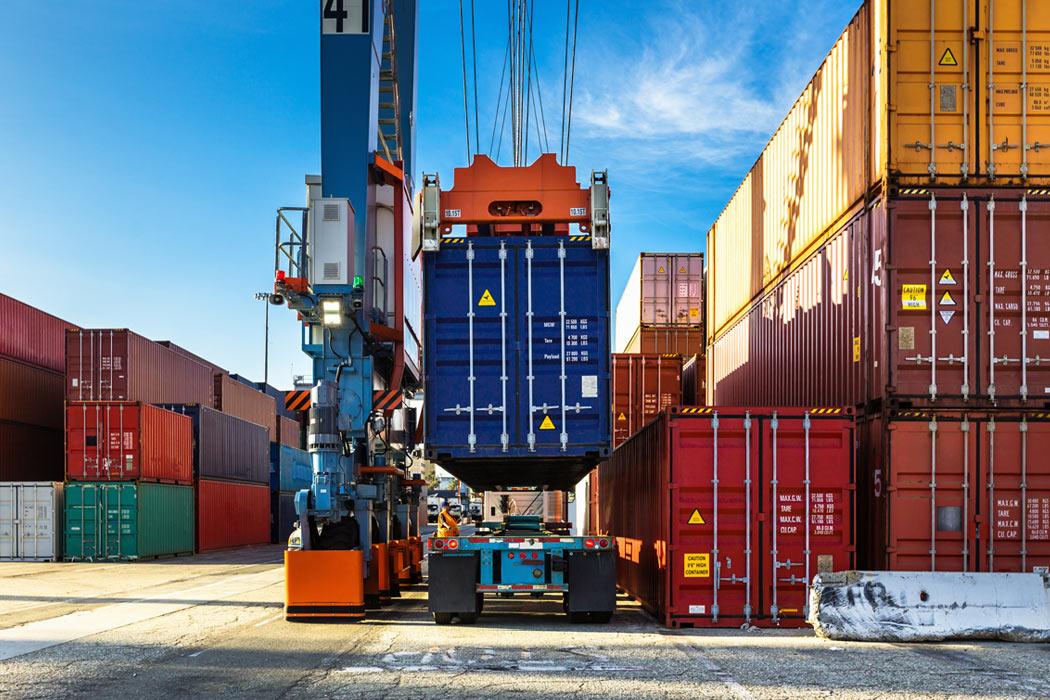 If you've shipped freight across the ocean, it's likely you've used or at least heard of less than container load shipping—more commonly known as LCL shipping. This unique service gives you the ability to only pay for the space you need in a container.
LCL shipping has long served the need of shippers that don't generate enough inventory to fill an entire 40ʹ container. Today, more shippers are strategically turning to LCL freight, not only to fill that need, but also as a means to implement other supply chain strategies, like diversification.
The pandemic helped many shippers realize that LCL can be used as a strategic service, helping keep key inventory moving when capacity is hard to find. And today, the trend of strategically leveraging LCL shipping continues. In fact, in our recent global shipper survey, three quarters of C.H. Robinson customers that include LCL in their strategy reported they're taking advantage of it as much or more than they were last year.
Still unsure how LCL can benefit your supply chain? See if these three benefits make sense for your business and if LCL shipping is right for your freight.
3 ways LCL shipping helps today's global shippers
1. Recoup shipping costs
Cost savings is still top of mind for most companies. In fact, in our shipper survey, 85% of shippers identified "taking costs out of their supply chain" as being critical to the success of their supply chain.
Compared to air, LCL has almost always been considered a cost-saving service. But that hasn't always been the case when compared to full container load (FCL) service. This is due to FCL's price per square foot being less than LCL's. It's the classic bundle and save model.
However, if your 40ʹ or 20ʹ container is underutilized, or you're racking up high storage costs waiting to have enough freight to fill your container, LCL can be the more cost-efficient option.
Additionally, if you like the cost savings of LCL service compared to air but can't handle the increased transit times, expedited LCL is a smart service alternative to consider for freight traditionally moved by air.
2. Minimize disruption—especially during shipping transitions
Disruptions of some kind are to be expected when it comes to global shipping—it's the nature of the logistics industry. Because of that, looking for ways to diversify your supply chain is especially important. Spreading freight across different modes is one of the most straightforward ways to avoid disruption that only impacts a single mode of transportation. LCL fills the gap for many shippers working to diversify and mitigate risk.
For example, if a company chose to shift 40% of their air freight to ocean freight, it may disrupt the flow of their supply chain since the transit time lengthens substantially. Instead, incorporating some LCL services can bridge the gap between air to ocean FCL shipping as the company works to adapt their supply chain for the longer transit times, potentially avoiding disruption to their customers, distribution centers, and warehouses. Expedited LCL can also be utilized before making the shift to traditional LCL and eventually traditional FCL.
3. Quickly respond to shifts in demand
Port volumes shift dramatically at different times, and backlogs on one coast may mean volumes shift to the other coast for months at a time. When these volumes shift back again, shippers may be confronted with what feels like a small peak season. Many companies may not anticipate such a tightening of the market—especially if the market is fairly balanced otherwise.
While these market changes are hard to predict, it is safe to say supply and demand will continue to ebb and flow. Using LCL shipping can help you better manage these and other market changes, by enabling inventory to be delivered to the right place at the right time—even when shifts come quickly.
The pandemic provided good examples of this. During the pandemic, LCL was utilized to keep freight moving during times of high demand, low capacity, and container shortages. Shippers couldn't always get a full container, but they could move at least some of their freight with LCL. Shortly after the pandemic, LCL played a different role when overflowing warehouses meant shippers needed to import smaller amounts of inventory.
Use LCL shipping as a strategic service
From consumer demand shifts to market disruptions, LCL shipping is being used more often as a strategic shipping method that fills many gaps for shippers across the globe.
Connect with C.H. Robinson experts today to see how this shipping service could bring smarter solutions to your supply chain.