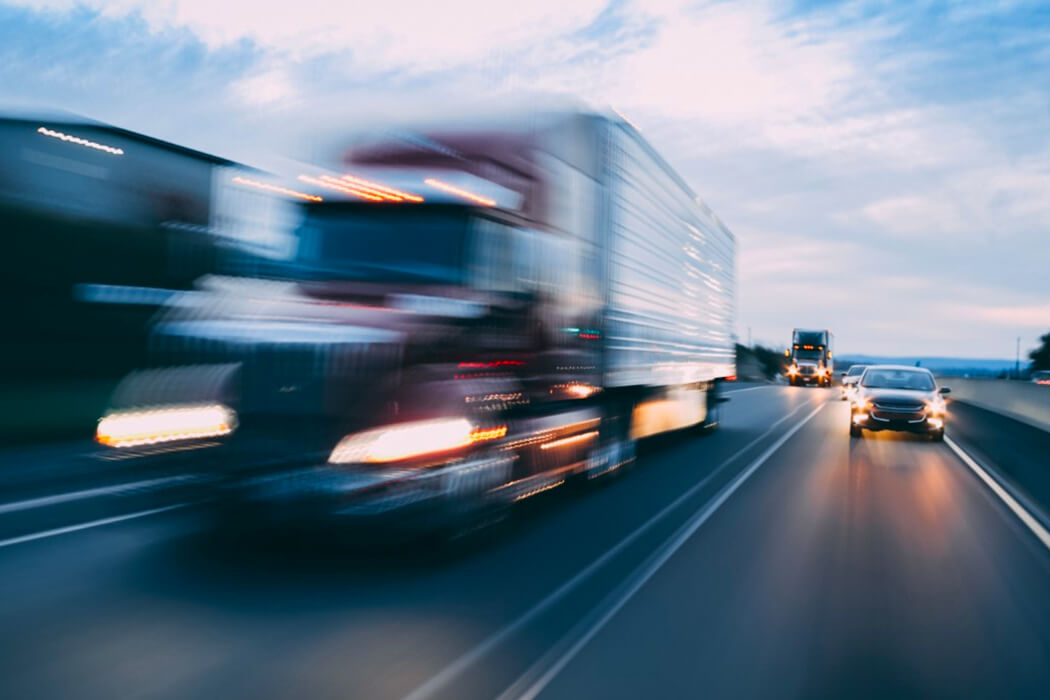 The trucking market experiences many shifts in supply and demand that cycle between times of oversupply and undersupply of capacity. Each cycle brings a unique experience as various factors affect the peaks and valleys of balance, the transition experience, and the time to complete the cycle.
Participants and analysts in the trucking market pay close attention to economic, regulatory, capacity (labor and equipment), and weather related influences to have a sense of both the current and unfolding market cycle.
By understanding these shifts in balance, there are always opportunities you can take to prepare for future market changes. No matter your industry, company size, or overall transportation spend, use these four transportation market insights to guide your development of a strong, resilient logistics strategy.
1. Factors affecting supply and demand ebb and flow
Understanding where the transportation market is in its cycle—and when it will shift again—starts by understanding which market forces are currently impacting how much capacity is available.
These external influences ebb and flow over time, each contributing to tension and slack in capacity. As many are in play at any given time, ensure your transportation strategy is strong by accounting for many different situations, yet remains flexible when disruptions quickly shift the balance—making capacity more or less available than anticipated.
2. Truckload capacity is highly fragmented
Did you know that 59% of carriers in the United States own and operate their own equipment? This causes available capacity of truckload equipment in the United States to be highly fragmented.
No matter your shipping needs, it's critical to understand when and how to engage carriers of all sizes—from 4,000+ truck operations to owner/operators. Segmenting a freight portfolio by the attributes of the freight, affords for alignment with the market's capabilities and interests. This approach contributes to the best experience any market can offer.
3. Longer lead times are especially important for unpredictable shipments
Recent research conducted by C.H. Robinson, MIT, and TMC, a division of C.H. Robinson, confirmed that lead time matters when tender patterns are less predictable. Shipments that are relatively predictable can have shorter lead times. Our research shows that lead time can be as short as one to two days where the demand pattern was highly predictable. This high level of predictability allows service providers to plan for capacity in these lanes even before the tender is received, which makes them more likely to accept the freight.
However, increasing average lead time to between two and five days on lanes with demand variability can increase first tender acceptance and keep truck transportation costs at or nearer plan
4. Short dwell time contributes to better pricing and service
Anecdotal evidence suggests carriers have shippers they prefer to haul for and consignees to deliver to. The defined characteristics of these "favored shippers" have been debated for some time. Initial qualitative research suggest that "favored shippers" benefit from better pricing and service.
Research from C.H. Robinson, Iowa State University, and TMC found that one of the most important shipper characteristics in becoming a "favored shipper" is being aware of and reducing dwell time for carriers. Live loading and unloading in under two hours, appointment scheduling, and drop trailers are just a few ways to decrease your own dwell time.
Guide your transportation strategy by understanding the market
No matter your industry, company size, or overall transportation spend it's important to keep these insights top of mind for a strong, resilient transportation strategy:
Market forces ebb and flow over time, pay attention to how supply and demand changes affect the strength of your transportation strategy
U.S. truckload capacity is highly fragmented, understand when and how to engage carriers of all sizes
Lead time matters, especially when tender patterns are less predictable
Favored shippers and consignees have low dwell time, proactively reduce dwell time for better pricing and service
The transportation marketplace is constantly changing. Work with a provider like C.H. Robinson that can reliably meet all of your logistics services and technology needs today and in the future.