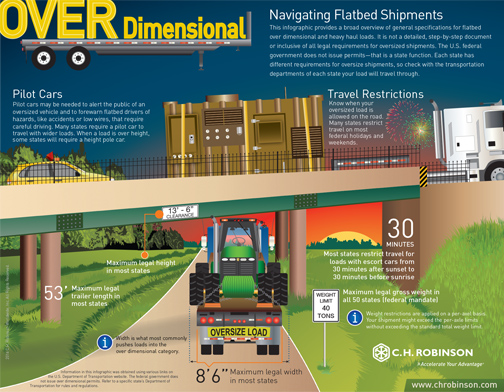 When you are aware of the legal limits of over dimensional and heavy haul shipments, you will be better prepared to mitigate risks, experience a safer ride, and drive growth and efficiency into your supply chain. When preparing to move any flatbed, it's important to know the exact dimensions and weight of the shipment. This awareness will help you better plan your trip, account for transit times, and deliver on time.
This infographic shares some of the key principles to keep in mind as you prepare flatbed oversized commodities like tractors, combines, bulldozers, cranes, steel beams, wind blades, or prefabricated homes.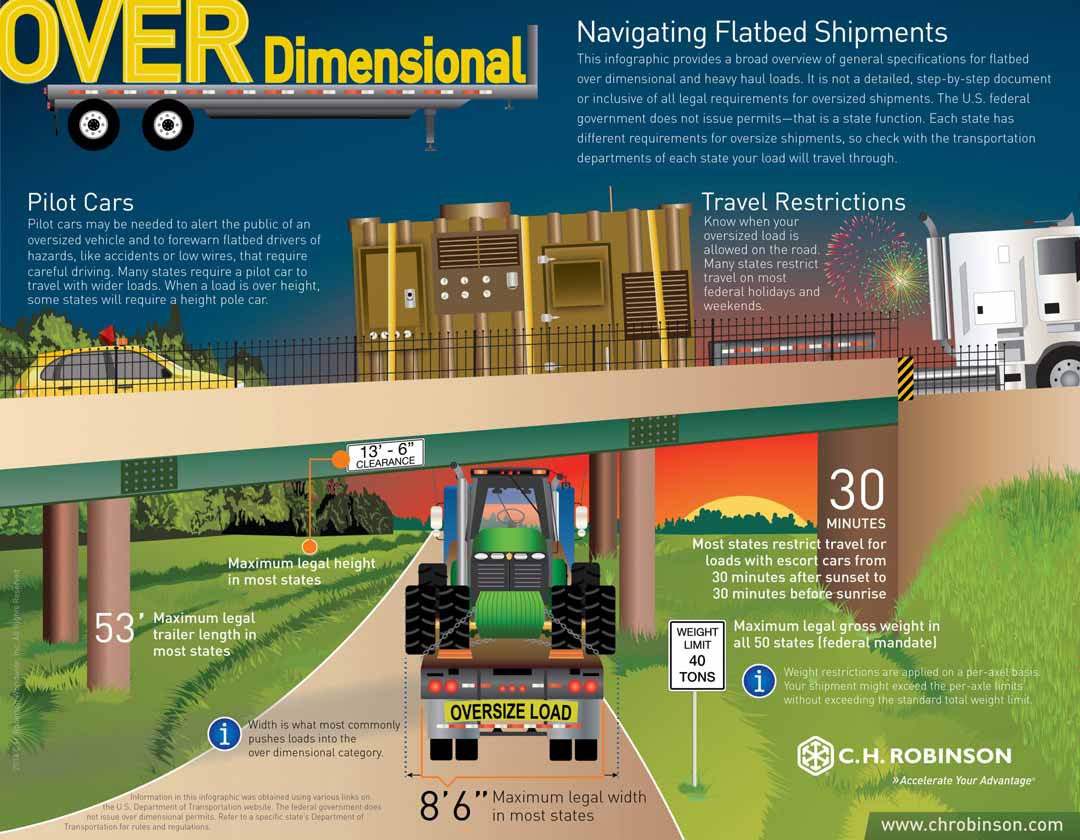 Every state has different requirements for oversized shipments which makes navigating the specifications of flatbed over dimensional and heavy haul shipments complex. Which kinds of oversize shipments have you moved? Share your experiences in the comment section.