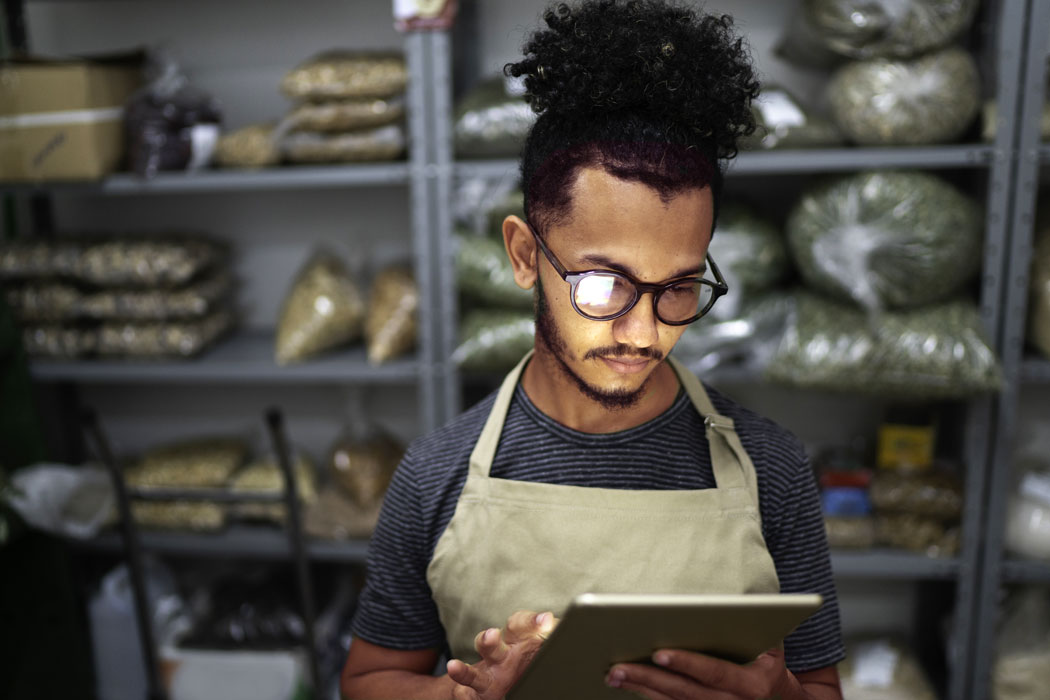 No one could predict how much uncertainty 2020 would bring. The entire world is in a time of adjustment thanks to COVID-19—this is especially true for the food and beverage industry. Those companies who successfully adapt their businesses, and their supply chains, to be more flexible and resilient will find the most success in the long term—even in the face of closures or restrictions.
Thanks to the global pandemic, forecasting fresh food demands has gotten infinitely more difficult. Added ambiguity and unpredictable supply and demand can make every purchase order and supply chain decision more complex. Restaurant store locations face tremendous pressure to avoid over-ordering while still maintaining the ability to serve customers. It's a fine balance between preventing supply gaps without sacrificing the budget.
Understanding today's transportation market
Transportation capacity, namely truckload, is highly fragmented. With the majority of the transportation market comprised of small and mid-sized carriers, juggling the number of relationships necessary to meet your capacity needs can be daunting, if not impossible.
While today's market has settled somewhat compared to earlier in the year, there is still enough disruption that capacity is at a premium. Accordingly, carriers are selective about freight. Overly complex or challenging freight needs are passed over in favor of simpler freight.
While inventory levels and demand requirements continue to remain irregular, the most successful companies focus on technology, service networks, and expedited transportation options to overcome challenging market conditions.
Connectivity through technology
When it comes to creating adaptable supply chains, technology needs to capture all areas of a supply chain. Often, legacy systems attempt to cobble together multiple platforms that don't work well together. Only by including all services in a single platform can you properly track, price, and apply the correct service when you need it.
The sheer amount of data involved in managing inventory can seem staggering without the proper technology in place to process it all. If you're looking for actionable data from your technology, look for the following attributes:
Cloud deployment and storage
All supply chain parties should be connected to the same sole version of truth. Online access acts as a single link, ensuring information is complete, accurate, and accessible.
Real-time updates
Nothing is more frustrating than working with out-of-date information. This is especially true with how quickly demand can shift in these trying times. With real-time access, everyone involved can make smart supply chain decisions quickly and easily based on the latest information.
Dedicated experts
Determining supply chain trends and analyzing data is certainly made easier through technology, but data scientists, engineers, and developers are needed to build the algorithms.
Expansive service networks
Finding the sourcing, shipping, and delivery options you want, especially in times of disruption, starts with providers that can support your supply and demand requirements. This is often accomplished through the combination of large service networks and a wide variety of logistics services.
Networks support high-demand geographies
First made popular by online retailers, engaging a higher number of distribution center options in high-demand areas is also an effective strategy for restaurants. Keeping inventory close to demand geographies can help those in the foodservice industry to speed up orders and better align supply and demand.
Logistics services support changing volumes
Overcoming disruption requires reliable service and a seamless, multimodal set of global services to match changing business needs. Providers, like C.H. Robinson, that reliably meet all of your logistics services and technology needs today and in the future can provide a global suite of services to support your supply chain.
Changing transportation strategies
As you optimize warehouse and inventory strategies, you may naturally discover that your transportation strategies also require an update. For example, transitioning inventory closer to final destinations may reduce some truckload routes from long- to short-haul service. Or similarly, a higher number of SKUs and smaller order quantities may open up less than truckload, consolidation, crossdock, and forward distribution services.
Combining strategies for success
It is possible to overcome challenging transportation market conditions. Optimizing supply chain technology, service networks, and transportation can go a long way to positioning your business for success against both current and future disruptions.
C.H. Robinson offers tailored, market-leading solutions that drive supply chain outcomes to help overcome the top challenges supply chains face. Connect with an expert today to learn more about the deep expertise we can offer your organization.