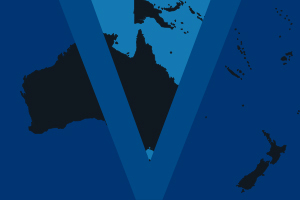 Logistics has always been the backbone that silently keeps the world moving but, in this time of uncertainty, its importance has been magnified. COVID-19 has caused disruption globally to all business, in one way or another, and navigating this unprecedented time has highlighted many challenges.
With the evolving landscape, forward planning has become essential to ensure business continuity plans are effective. The need for a recommencement plan for businesses who have temporarily closed and a diversified supply chain for those who operate as essential services is paramount to ensuring business survival for now and success in the future.
What we learnt from New Zealand's lockdown
The level-4 lockdown of New Zealand has shed some light on the potential challenges that may arise should Australia follow suit.
The Port of Tauranga has announced it is prioritising the unpacking of essential goods so that the cargo can be handled and transported first. Container loads are able to be delivered to customer's sites, if the site is accepting deliveries, however they cannot be unpacked until the level-4 lockdown period has finished. By doing this, the Port and Government are ensuring the movement of essential goods remains efficient and that essential services can continue operations as usual.
Where a customer site is closed, we see the Port of Wellington waive storage fees for shipments that cannot be transported out of the Port.
We are working with our clients to identify if their goods would be considered essential in the event of a complete lockdown. We'd advise that all companies start considering what sort of goods they have incoming and work with their strategic partner to qualify if their goods would be restricted to such delays if a lockdown were in place in Australia.
Be realistic and confirm whether your goods are considered an essential service and put suitable business measures in place.
If you find that your business cannot be considered essential or it is not viable for you to remain open, you'll need to prepare to get back to production quickly once the lockdown is lifted. We recommend that non-essential businesses put a plan in place for the commencement of reopening. It is important to consider whether the recommencement of operations would be staggered, what goods or orders are required to meet the operation recommencement timeline and are these urgent.
Diversify your supply chain
Sometimes the best solution for a business's supply chain issue is to consider diversifying your shipment options.
For example, it may be beneficial to combine different transport types by flying goods to Singapore before shipping them to Australia rather than just shipping from their location of origin. Combining the two transport types is a faster and cheaper option than purely using air freight in a volatile market.
Businesses may consider using Less than Container Loads (LCL) if they require certain goods for essential service production because it is more cost effective than their standard full product shipment in a Full Container Load (FCL).
 An alternative to air freight, road and rail in Australia is the Domestic Coastal Shipping Service. After ships have unloaded goods in Eastern Australia, on their return journey to their location of origin, they are able to pick up and deliver domestic goods as they travel West along the coast. We have seen more than a 20% increase for the quarter year-on-year due to the additional pressure on the Australian road and rail market. Rail is at capacity with customers experiencing damage to goods, severe space and equipment issues as a result whilst the state border closures are posing potential delays for trucking. Many major clients, especially in the food and beverage sector, are switching large volumes to our coastal service as a solution to ensure continuity of business supply.
This domestic shipping service provides a saving of up to 60% over rail and road services. Businesses would need to take into consideration the increased travel time required over other domestic modes of transport and plan this into their supply chain model.
When new challenges arise, it is best for businesses to discuss their options with their strategic partner, who will help navigate this uncertain time.
As businesses struggle to meet the demands of this new normal, C.H. Robinson's trusted advisors around the globe are continually looking for the best solutions to keep your supply chain moving.