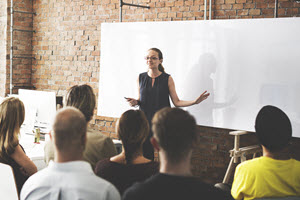 Key Carrier Spotlight: T Y A Truckn | The Road
For the past few months, we've introduced you to each of our Key Carrier of the Year winners and shared a little bit about what makes them unique within the trucking industry. Our final winner in the owner/operator category is Billy Reece of T Y A Truckn, who's dedicated nearly half a century to getting freight where it needs to go.

Reece is a flatbed owner-operator based in Rowlett, TX. He's been running solo for the past 16 years, with the help of his wife, Linda, who handles the bookkeeping, dispatch and DOT enforcement accountabilities. "I could not do my job without her," he said.
The Value of Customer Service
The Value of Customer Service | The Road
Operating with a single truck may limit Reece in terms of scale and capacity, but he makes up for it in customer service. "I strive to be on-time for each pickup and delivery, and always make a point to be courteous," he said.
In fact, his consistency in that department is one of the reasons he was named Key Carrier of the Year—not only does he have incredible name recognition with shippers and receivers, he continually manages to go above and beyond when faced with a challenge. But as far as Reece is concerned, that's just part of the job. "In all relationships, you must work together and stay flexible," Reece said.
Key Changes in the Trucking Industry
Key Changes in the Trucking Industry | The Road
In his 48 years on the road, Reece has pretty much seen it all. The trucking industry is changing now more than ever, and he says sometimes those changes can be good—like technology advancements—but increased shipping regulations are not always helpful. "There are too many rules to list, and sometimes they don't resolve safety issues as intended," Reece said. "On the plus side, apps for cell phones and tablets are a big benefit, and the new technology for tire designs have definitely improved efficiency."
Final Thoughts
Final Thoughts | The Road
Reece would describe what he does for a living as "picking up material for homes and businesses so that peoples' lives will be better." But that doesn't quite sum up who he is: "We are people just like you. As drivers, we strive to protect you and your families, as well as ourselves, on the road. Please drive responsibly out there so we can all get home safely."
Find out more about our Key Carrier of the Year awards and the other recipients, or check out our other winner profiles: Cargo Transporters, Riteway Express, and Road Hogg Transport, LLC.