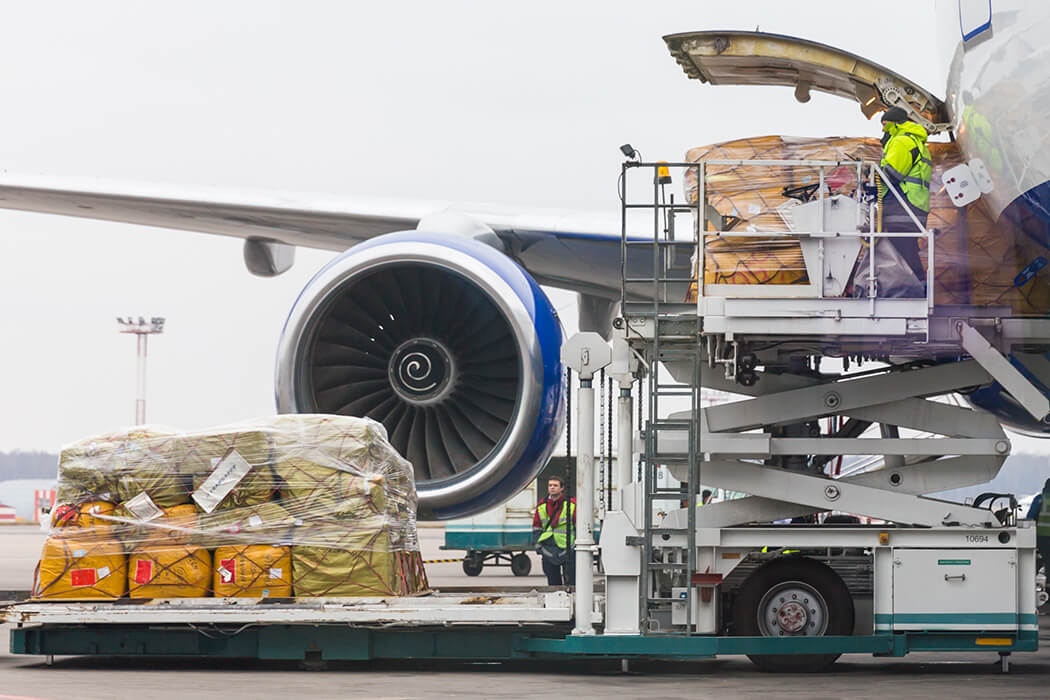 After an extremely volatile first half of the year, the challenges in the air freight market look set to continue into 2021, requiring both foresight and forward planning from businesses.
A turbulent six months for air freight
Over the past six months, the air freight market has been extremely unsettled due mainly to the cancellation of passenger services across the world in what we now know as COVID-19 interrupted scheduling.
This drop in capacity resulted in demand outweighing supply and therefore, air prices multiplying as global trade needed to continue. Airlines have adapted to the changing market by introducing cargo only flights, with minimal schedules to keep global trade moving.
Similarly, forwarders have adapted to the changes, while maintaining good communication and forecasting with their customers. Finding the right balance between price and transit allowed them to provide successful outcomes for cargo movements.
The market has been impacted at varying levels. We saw the greatest impact in Europe during the initial phase of lockdowns with the closing of some manufacturing. This, coupled with the increased demand for personal protective equipment (PPE) from China, resulted in the general cargo market becoming a charter market, while passenger restrictions increased.
This caused an overheated market, with the price of air freight increasing by as much as 400%. Competition for capacity to move PPE was high with both businesses and governments concentrating on supplying critical equipment.
What to expect from air freight going forward
With the interrupted schedule being the new normal, and COVID-19 still without a sanctioned vaccine, businesses will need to remain adaptable to the market changes. It is vital for businesses to have flexibility and agility in their supply chain to tackle further challenges arising at short notice. Managing end to end supply chain relationships are crucial to identify efficiencies, as demand planning models adapt to the interruptions; particularly as we anticipate a busy peak season.
As the air freight market remains fluid, the International Air Transport Association (IATA) continues to revise its evaluation periodically and has recently predicted that international revenue passenger kilometers (RPKs) will not recover to 2019 levels until 2024. Without the international traveler in the air, the schedule will be less reliable until leisure and business travel return to the skies.
In what was traditionally our lowest period on the air freight calendar, we experienced our busiest period throughout May, June, and July. If the market continues with increased demand throughout our traditional peak periods in the lead up to Christmas, the surge in demand may see the rate per kilogram return close to Q2 levels—particularly as the ocean container market from China continues to be congested.
What the logistics of a COVID-19 vaccine may mean for air
A logistics solution for a vaccine would, without a doubt, need an in-depth detailed plan between government and logistics businesses that could include strict security processes.
We may not be able to predict when a suitable vaccine will be ready, however, we can assume that unless government can manufacture their own supplies domestically, there could be limited supply points.
The market is predicting that 1,000 charter flights are required to distribute a vaccine to the global population – supplying only one vaccine per person.
Similarly, as we witness in Q2, charter flights would likely be prioritized to facilitate the movement of the vaccine, removing capacity from the market and causing potential delays and pricing increases to the general movement of cargo.
Finding strategic solutions
Our role at C.H. Robinson has always been to find strategic solutions for our customers, regardless of market changes. We have navigated the past six months, tackling challenges with capacity and delays to successfully satisfy our customers' changing needs.
Understanding the new normal can be difficult for businesses, yet our global network of experts eager and available to solve every problem no matter where or when it occurs. By acting as an extension of your team, we can help secure your supply chain for whatever the future may hold.