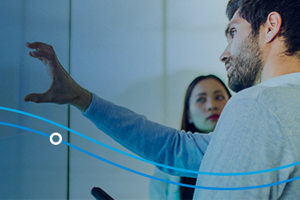 How to Use Freight Attributes to Your Greatest Shipping Advantage | C.H. Robinson
With the end of the year quickly approaching, some industries enter their busiest transportation season and others hit a shipping slowdown. Whether your supply chain's seasonal surge is now or not for several more months, your execution strategy has a big part to play—perhaps bigger  than you realized.
We understand that getting your products to customers is likely your top supply chain priority. But there's no reason not to get the best possible  combination of price and service. In a previous post, I discussed aligning with service providers to best serve your freight attributes. Today, we'll  dig into how to and why you should accurately represent your freight.
Use freight attributes to get the service you want
The number one reason to accurately represent your freight's attributes—both positive and negative—is to get the service you want from service providers. Publicize your freight's attributes during your next procurement event. Leverage what's great about your freight and your business. Don't be afraid to share that your dwell times are less than two hours, or that typical lead times are three days. But be sure not to misrepresent your freight either.
Freight can have negative aspects to it—whether it's shipping to a less populated destination or you routinely experience irregular demand—and sometimes you can't change these facts. Service providers still need to know exactly what they're bidding on during your procurement event. Failing to disclose the more difficult aspects of your freight means you run the risk of higher route guide substitutions and requests for amended pricing.
What if you can't change certain freight attributes?
Even if you can't change a negative aspect about your freight, you can still set your expectations and develop a strategy to deal with it. A few years ago, we conducted some research with Iowa State University. The data showed significant increases in transportation costs during the last four business days in each quarter. In fact, end-of-quarter shipping surges raised transportation costs by an average of $20 per shipment, with regional variance.
If you're a shipper who has high volumes during the end-of-quarter surge, there's likely nothing you can do to influence the market for a better rate. But you can use the knowledge to influence your strategy. Maybe you budget appropriately for the loads expected to ship during the four-day surge. Or maybe your customer relationships are strong enough that you ask to shift your delivery window by one or two days. Maybe you share the information with your carrier base and find a carrier with goals that align closely to yours. Remember, your execution strategy can influence your overall performance because your routing guide is based on it. (And research also shows that delving deeper into your routing guide often costs more money.)
Optimize your shipment planning process
Taking the time to align your freight attributes with your procurement strategies and business processes requires some planning—especially if you're in the middle of peak demand. Help from the right experts—whether they are internal or external—can help ensure you're making the best mode and provider selections for your freight's attributes and your overall execution strategy.
If you're interested in hearing more about this topic, I recently discussed it with Adrian Gonzalez on Talking Logistics, an online video talk show. Watch the full episode online for even more details.
Are you ready to get started? Get started on an enhanced execution strategy today with the help of our supply chain experts.