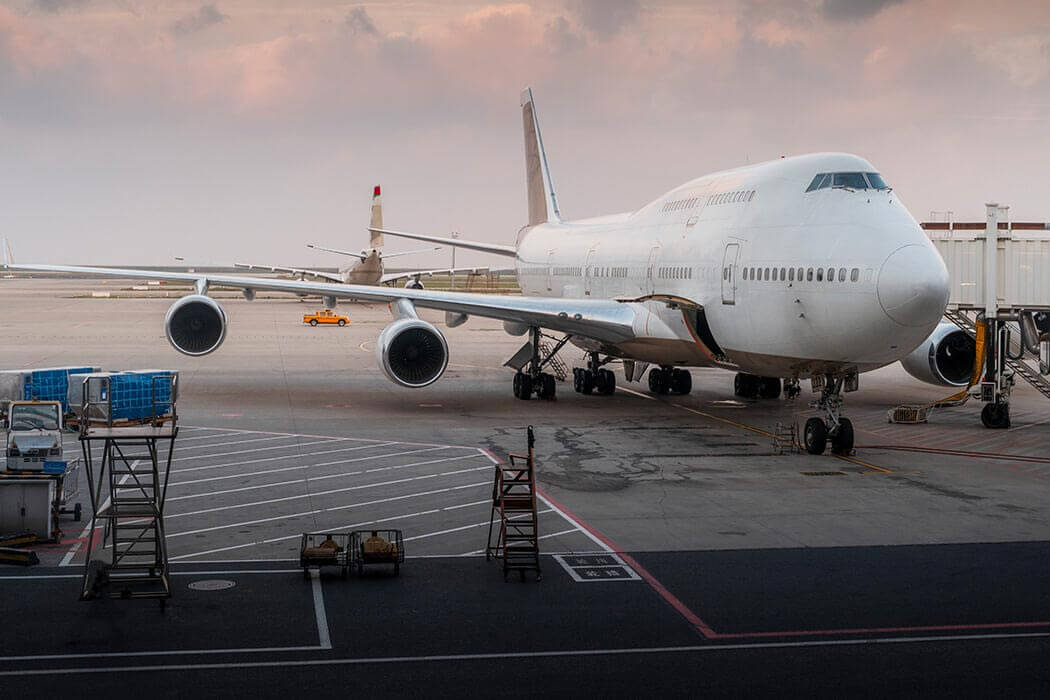 Weekly meal planning is a recurring event in our household. Although this activity is not particularly exciting, every Saturday my wife and I sit down to plan out our family meals. This process helps us avoid the mid-week supermarket scramble, as well as sidestep overspending on items we don't actually need. Sound familiar? Supply chain planning is no different when it comes to yielding efficient results, especially this year.
It's no secret the way companies ship their freight has shifted due to COVID-19. C.H. Robinson is great at helping customers secure capacity and optimize their global freight across our suite of service offerings as their needs evolve. Due to COVID-19 market changes, our global team of supply chain experts has spent extra time securing expedited less than container load (LCL) capacity for companies that can work with extra lead time. Another big change is how many ghost or charter flights are used to make up for lost capacity from the mass decline in global passenger travel.
However, COVID-19 is not the only event putting pressure on the freight market now. And with passenger travel not expected to recover until 2024, proactive solutions are needed to avoid current and upcoming disruptions.
Prepping for peak shipping season and new tech launches
When it comes to maximizing your global freight, it's important to take seasonality into consideration. Peak shipping season for global air freight historically begins in October, and we're already anticipating a busy peak season due to the unbalanced relationship between supply and demand. Even if air freight volumes were consistent or less than previous years, there is a lot less capacity to work with. Additionally, ocean shipping is experiencing a busy peak season now as companies prepare for the holiday shopping surge.
Consumers are also eagerly awaiting new technology releases—including the iPhone 12, Sony PS5, Xbox, and more. High priced commodities, like consumer electronics, primarily ship via air. And while consumer tech launches are not uncommon during the holiday season, the lack of passenger planes aren't helping the situation this year. This, combined with the volume surge in other commodities related to peak shipping season and continued demand for personal protective equipment (PPE) creates a tighter market.
What can global shippers do to combat tight capacity?
The key is to remain flexible and remember it's never too late to start planning. Although some items, such as technology, tend to move by air, global shippers can consider shifting other commodities to expedited LCL or expedited full container load (FCL) service to mitigate disruption and stay agile in a tight global freight market.
However, for those shippers that truly depend on air capacity, shifting modes isn't always an option. So, while ghost flights were a reactive solution for many this past spring, C.H. Robinson took our own planning advice and proactively chartered weekly 747 cargo flights from China to the U.S. from October to November, as well as Europe to the U.S. until the end of the year. Capacity on a 747 cargo aircraft can hold up to five times more freight than an average ghost flight. And our global network of experts knew proactively purchasing that space was necessary as global shippers face peak season, PPE from Asia, and a recovering economy out of Europe. We're already seeing this approach drive solutions for our customers.
Looking forward to COVID-19 vaccines
COVID-19 vaccines are on the horizon. Once one or more is available for global circulation, it will likely create a significant ripple effect throughout supply chains. Even if your company is not directly connected to distributing or manufacturing a vaccine, the time to start planning alternative modes or routes is now.
Like technology, vaccines primarily ship via air to monitor the temperature and deliver them to market quickly. According to IATA, 8,000 747 flights would be needed to distribute a single dose of the vaccine to 7.8 billion people around the world. Although a vaccine with this large of a global magnitude is new, we can get a sense of the supply chain reaction by looking back at the height of global demand for PPE. Throughout the spring we saw airlines, 3PLs, carriers, companies, and government agencies go above and beyond, working extra hours and expediting products in order to create and deliver PPE around the globe quickly. It's likely we'll see the same comradery with the vaccine—pulling manpower and capacity away from other shipping needs.
Although we know air freight will play a vital role in distributing vaccines, last mile is also an important area companies and logistic professionals are planning for. Last mile planning will be especially important in countries where road or manufacturing infrastructure may be underdeveloped. However, keep in mind whether your company is involved in vaccine distribution or not, it's still likely your supply chain will be impacted by higher transportation rates or additional capacity constraints across modes.
Final thoughts
As the pandemic spread across the globe, we saw air cargo rates rise to unprecedented levels. Airlines and cargo operators continue to adapt quickly to this dynamic market. Now it's time for companies to evolve, too. Never before has a balance between proactive planning and flexibility been so important.
Planning ahead and using forecast data can be the difference needed to turn an efficient or dysfunctional supply chain into a strong, agile one that is ready to face this volatile market. We know logistics can't exist in a world of absolutes. This makes it difficult to prepare for today's (and tomorrow's) disruptions—or even to know where to begin. That's where C.H. Robinson comes in. Utilizing our information advantage, you can rely on our people to bring you smarter solutions across your global supply chain. Reach out to one of our experts today to start the conversation.