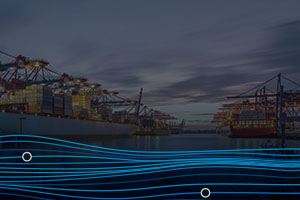 4 Lessons Learned on the Path to Supply Chain Efficiency | Transportfolio
Starting a business while in college isn't for everyone. I can honestly say I've never worked harder at anything in my life, but it's also been the most rewarding challenge I could imagine. As an online retailer, Blue Ridge Product Solutions has evolved a lot in the eight years we've been in business. One of the reasons for the evolution is because we learned so much in that time. None of the lessons compare to the importance of being able to scale up as your business grows—especially when it comes to retail logistics.

In the past four years, we've increased our product offering more than five times over. While that kind of growth was clearly a positive outcome for my business, it also quickly added stress to our logistics processes. We knew that in order to meet demand and continue to excel in our market, something needed to change. Now, more than a year later, this is what we learned:
Sometimes it's important to call in outside help
Our organization has people working on the distribution side of the organization, but it's important they're focused on getting our products to customers rather than getting our products to the United States. I recognized that we needed a global third party logistics provider (3PL) to help us add efficiency to our shipping processes.
What we wanted from our 3PL was pretty simple: A large enough organization to secure us the capacity we need and offer it at a consistent price. But we quickly realized there was another aspect we appreciated just as much. Responsive people. We need people on our side even when timing is tight or conditions change, yet not all 3PLs delivered in this regard.
Taking control of the process changes the game
Until we started working with C.H. Robinson, all of our manufacturers were responsible for shipping goods to us. We had no control over when or how they'd ship our products. We just got the bill.
Now we coordinate all our shipping in China. Not only have we switched to a more efficient strategy that utilizes consolidation and set sailing schedules, we've also made huge improvements in the consistency and predictability of our arrivals, not to mention nearly 15% savings on our ocean transportation costs.
Never overlook the importance of supply chain visibility
Knowing where our shipments are in transit is more than just a "nice to have." The right technology can truly change the way an entire organization operates. Now that we're in control of our shipments, we know exactly what shipments are consolidated and where they are, which makes addressing customer queries quick and easy.
Always look at the future of your logistics strategy
Just as the market is always shifting, our supply chain strategy needs to adjust accordingly. I feel we've made huge strides in improving our supply chain, but that doesn't mean we're going to stop there.
Because of how successful our changes have been, we're now using our logistics and distribution to secure and keep customers. Our on time delivery rates are at 99.5%. We use this fact in our marketing and sales efforts—and it's been highly effective in setting us apart from our closest competitors.
You can read the full details of how we worked with C.H. Robinson to implement these changes in our case study, Consolidating Vendors for a Growing Company.