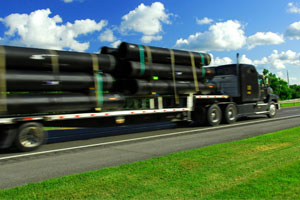 Current as of September 15, 2017
The impact of Hurricane Irma continues to be felt throughout Florida, Georgia, and South Carolina. At this point, businesses are opening as they are able; however, schools remain closed in Florida and many areas continue to assess the damage. Our offices in Florida are open and fully operational. Our C.H. Robinson network has been working closely with our customers and teammates, and are ready to assist 24/7/365.
Hurricane Irma: Florida Transportation Update by Mode
Across all modes, you can expect changes and delays for pick-up and delivery as well as likely rerouting. We anticipate that the damage and flooding will be an issue and will impact all modes of transportation, including truckload. Congestion is already an issue and will continue to be for some time.
As DAT reported, spot market freight rates are continuing to increase on loads in a variety of areas including lanes into and out of the affected region. Inbound and outbound shipments are beginning to increase, however road congestion continues to be a challenge in the area.
Intermodal terminals are open and embargoes have been lifted, the focus remains on working through the backlog of freight. LTL terminals are open in Florida with limited service in some areas. Additional terminals in Alabama, Georgia and South Carolina are seeing disruptions as well. All ports in Florida and Georgia are open, with limited service. For several ports, the gates have opened but remain closed to vessel traffic in order to assess the damage. With regards to air shipping, there are flight cancellations throughout the region; most airline cargo operations in Florida have reopened with limited service.
SE Texas & Houston Transportation Update
Recovery efforts from Hurricane Harvey continue throughout the regions that endured the storm. Pick-up and delivery delays as well as possible rerouting are all still common occurrences. In addition, cost increases continue to be seen and are impacting transportation costs. The biggest concern in the affected areas continues to be the changing landscape as well as significant congestion around ports, terminals and beyond.
Please do not hesitate to reach out to your C.H. Robinson representative if you have questions.