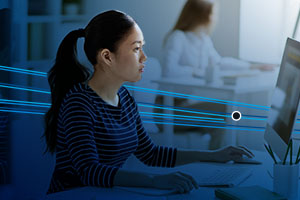 Cross-Border Ecommerce: The Future is Here | C.H. Robinson
Ecommerce has moved far beyond its origin as a disruptor of retail businesses to become mainstream within countries. Now, its impact is spreading beyond international borders. Processes for cross-border ecommerce are still evolving, but you can already see their impact at work.
The Future of Ecommerce Across Borders
The top driver of cross-border ecommerce is the internet. As internet costs go down and utilization goes up around the world, e-tailers gain new ground.
It's less expensive to do business. While you still need to have importers, exporters, brokers, and others, costs are removed because fewer physical entities are involved.
There are more selections available. It's easy to order products that are displayed on internet web pages and shops. Sellers no longer need to seek favor from an importer's merchandise manager to make their products visible to buyers.
It's highly efficient—both for buyer and seller. No more driving to different shops or malls to search for different items. Buyers and sellers can meet online and exchange money for products.
It's possible to achieve a personalized fit. In this ongoing evolution, even cross-border logistics is becoming mainstream. C2C ecommerce was the pilot, but the trend has rapidly moved into B2C, M2C, and B2B. Based on different scenarios, regulations, policies, and markets, ecommerce continues to execute with flexibility for B2B2C, C2B, and other transaction types, too. Now, cross-border ecommerce is even connecting consumers with manufacturers (C2M). You can expect these connections based on customer needs, service quality improvement, and flexible production to further transform industries and make them more customer-centric in all aspects.
The trend of cross-border ecommerce is to create a close-looped ecosystem for a complete, fully functional supply chain. The business transaction, cargo shipping, payment wiring and collection, and document exchanges are no longer individual pieces of the chain. Instead, internet enablement connects all these functions into one network: bundled, integrated, and collaborative. Customer expectations connect all different services of the supply chain. Flows of business, data, cash and logistics are continuous and collaborative, which lowers costs and improves efficiency.
Each close-looped ecosystem still contain the different resources to support the operations of the entire supply chain. Cross-border ecommerce logistics play an essential role by acting as the open logistics resource for each ecology. For example, C.H. Robinson has built the cross-border ecommerce products that support the needs of Asian sellers who use Amazon Global Selling and other marketplaces to sell products in the United States. It includes international fulfillment by Amazon (FBA) shipping, U.S. e-fulfilment facility services, various e-marketplace distribution centers (DCs), and all related logistics services.
Amazon's FBA Export program enables sellers to expand their businesses to more than 100 countries without dealing with the complexities of selling internationally. It is based on Amazon's 220 fulfillment centers and trucking suppliers across the U.S. Essentially, Amazon combines its own retail goods together with its sellers' third party goods to ship, and all parties in this ecosystem share the logistics costs. We are building a similar inbound China cross-border ecommerce logistics product by connecting all resources together to serve the overseas sellers who tend to sell in China. This will also be a complete supply chain service.
The Integration of Global Forwarding Services
With efficient supply chains that operate as closed-loop ecosystems, each cross-border ecommerce participant sees huge benefits. We work with e-tailers who are selling products in the Transpacific Eastbound, the largest trade lane in the world. To help e-tailers efficiently deliver products to Amazon Fulfillment Centers as easily as shipping in-country, we have integrated global forwarding services with North American surface transportation. Learn more about how our solutions work by consulting our FBA shipping page or contacting one of our ecommerce experts.