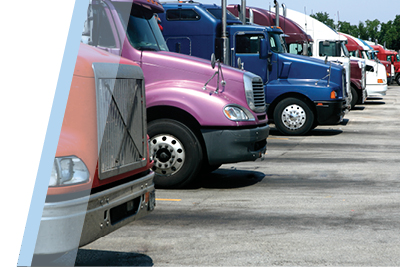 The majority of capacity in today's truckload marketplace comes from a fragmented base of carriers. Handling so many carrier relationships internally can be cost prohibitive. It doesn't make sense to manage 50 relationships when you're shipping in only a few lanes. It's kind of a double-edged sword though because without a lot of carrier relationships, it might be hard to get capacity when you need it. That's where a Core Carrier +1 (CC+1) model comes in.

Understanding CC+1
For those of you new to the idea of CC+1, essentially it means you keep working with a small group of your core carriers, but also work with a third party logistics provider (3PL) instead of too many other carriers. When the right asset providers and the right 3PL are involved, this sort of relationship can provide balance.
You still maintain control over a regular network of asset providers, but by working with a 3PL, you essentially gain a large network of carrier relationships—and only have to manage the single relationship with your 3PL.
A solution for a changing market
When capacity is rich, it's easy to find space for your shipments. But when the market turns, even your core carriers may find other companies that better fit their network and potentially pay more.
Because the truckload market in the United States operates so efficiently, capacity utilization is extremely high, but the market can change rapidly—whether from natural disasters or regular seasonal surges. So it's nice to rely on a 3PL to help insulate you against risk.
Taking CC+1 a step further
In most CC+1 relationships, companies only use the 3PL as a last minute option—used only during times of tight capacity or for rarely used lanes. Because of their size, a 3PL is a great choice to help with these types of shipments. But they can do so much more.
By awarding some consistent freight to your 3PL in the same way you do your core carriers, they can absorb more risk for your one-off requests and many times can be more flexible in consistent lanes than an asset provider can.
Use CC+1 to build a better supply chain
To create a successful CC+1 strategy, you need to have the right asset providers, the right 3PL, and solid communication. By balancing a few key relationships, you may be able to improve your supply chain and perhaps even take back some time in your day—time that you used to spend managing 50 different carrier relationships.
Interested in learning more? Connect with an expert.