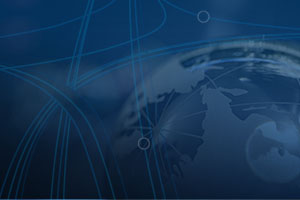 Breaking into Global Markets, One Tesla at a Time | Transportfolio
When a 100-year-old toy company collaborates with a leading automotive and technology manufacturer, the possibilities are limitless. But when that mix is powered by a comprehensive logistics solution, it can really go the distance.

Radio Flyer, a name commonly recognized from the iconic red wagon and tricycle, is now delivering the Tesla Model S for kids to families in Europe, directly to their doorstep.
To me, this illustrates the fact that global supply chains are about more than moving products, they are about bringing meaningful opportunity to shippers and consumers across the globe. For Radio Flyer, it's the opportunity to break into a global market in order to reach families right where they are: at home.
Global logistics requires localization
Earlier this year, I talked about the impact of boots on the ground in neighborhoods across the world. When your third party logistics provider (3PL) is located in strategic global regions, they bring the local knowledge and global expertise necessary to help your company emerge into new markets, no matter where you are. This is a key reason we have made it a priority to expand our global services in strategic markets. By understanding the unique challenges that come with delivering goods to different areas of the world, we can help our customers break into new markets and face those challenges head on.
Radio Flyer was challenged with driving direct ecommerce services in Europe, so we worked with them to develop a customized logistics solution. That solution included securing a warehouse that offered storage and pick and pack services, identifying providers in Europe to manufacture customized license plates, and planning for both global forwarding and over the road transportation throughout Europe.
Evolving markets need evolving strategies
Global markets are continually changing and successful global operations require a strategy that exceeds those changes. Globalization has introduced a more competitive business environment and whether or not you produce or source outside your home country, you'll often find yourself competing against global organizations. A 3PL can work with you to develop efficient and effective global supply chains to ensure a smooth supply of goods to anywhere in the world.
Here are three key benefits of outsourcing your global transportation to a 3PL:
Instantly acquire knowledge of taxes, cultures, currencies, and regulations.
Gain access to their technology and worldwide relationships.
Obtain information about Incoterms® and negotiating contracts.
Building a collaborative outsource relationship can help you gain expertise without adding headcount and allow for internal transportation staff to focus on strategic issues.
Today, because of the impact of globalization and supply chain relationships, families across Europe can enjoy the pleasures of Radio Flyer products. This includes the iconic red wagons, tricycles, or even better, their very own Tesla.