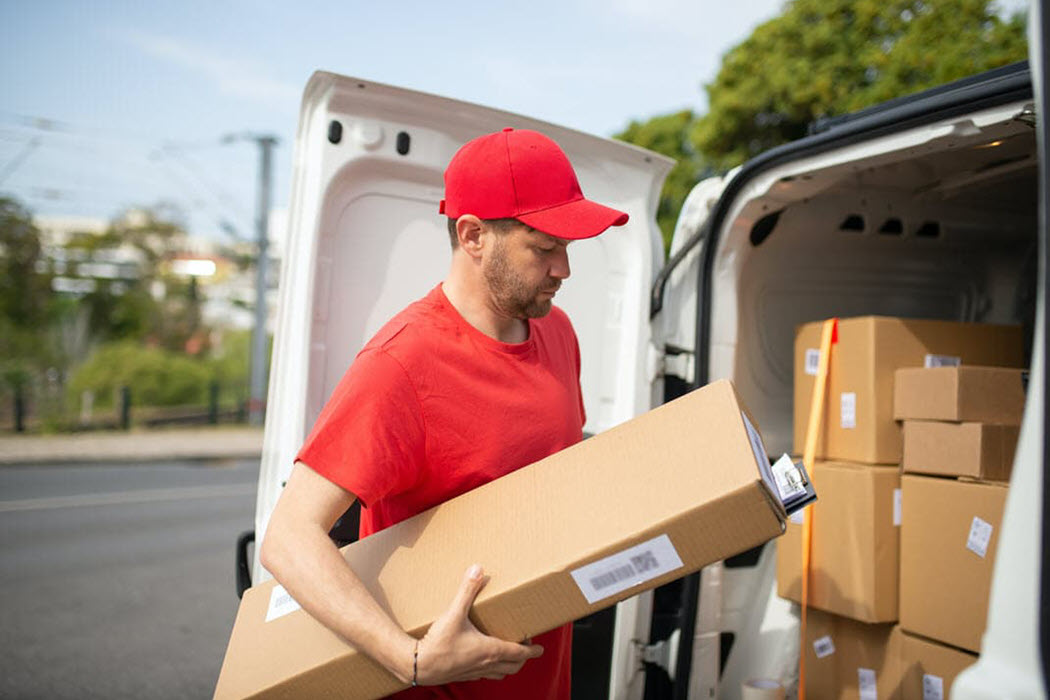 Improve Customer Satisfaction with C.H. Robinson Expedited Freight Services
When shortages and delays strike, expedited shipping is the preferred way to move freight. Beyond moving goods quickly, customized expedited service can provide you with dedicated service and other benefits to ensure prompt, reliable deliveries.
Whether you're planning ahead to avoid potential bottlenecks or looking to alleviate shipping problems immediately, we'll help you get the logistics support you need.
Expedited freight options
There are pros and cons to each available option for expedited freight, which can easily be broken down by available services.
Shipping by air
Get more negotiating power with air freight carriers through a global carrier management program. When you speak to one of our experts, you'll find solutions for fast and reliable air freight services, which includes same day airport to airport delivery at all major hubs around the world. While air freight services are fast for last-minute needs, they have limited capacity and higher prices.
LTL premium services
Stay flexible with less than truckload (LTL) services that improve your on time in full performance. There are a wide variety of services that fall under LTL, including consolidation, parcel, and last mile services.
When compared to standard LTL shipping, premium services mean fewer opportunities for freight to be damaged or stolen and merchandise can arrive faster. While it's cheaper than shipping by air, LTL services can still be delayed during busy seasons by traffic and other circumstances, so it's important to plan ahead as much as possible.
Truckload team drivers
Full truckload shipping can be harder to get within a short timeframe due to demand, but it mean even faster shipping times than LTL thanks to fewer stops along the way—especially if you use team drivers to reduce downtime.
Team drivers are ideal for freight that weighs more than 15,000 pounds or when moving enough items to fill an entire truck. Much like LTL, truckload shipments are subject to traffic bottlenecks during busy shipping periods, so working with an expert to optimize logistics will get you better results.
Dedicated services
Because most expedited products are time-critical, customers dedicated Point A to Point B shipments offer direct delivery. In addition to speed, vetted carriers provide reliable service with safe, on-time freight deliveries. More than other providers, C.H. Robinson can provide access to trucks wherever and whenever you need them through our large network of carriers—the largest capacity network in North America.
Better customer service
Expedited shipping providers tend to use smaller trucks that operate with different service hours to move freight faster—even when covering the same distance as full-size semi-truckloads.
In addition to greater speed, this makes for more secure and carefully handled freight, especially compared to LTL deliveries with crossdocking and multiple loading and unloading demands. Since just about any commodity can be moved quickly to meet customer demands and expectations, this offers opportunities for better customer experiences.
Flexible diversions
When the worst of delays hit, can you afford to leave an entire delivery in transit? This is where diversions help the most, redirecting some or all of the freight to an expedited carrier.
Whether there's an urgent need for spare parts, immediate inventory replenishment, or medical supplies for an emergency, being connected to a reliable carrier network that can perform these necessary deliveries makes all the difference.
Logistics expertise
Customs regulations, traffic congestion, weather conditions—there are endless possible disruptions that create barriers between your products and customers. Work with supply chain experts who think outside the box to provide modern solutions with tried-and-true industry experience.
When you work with C.H. Robinson, you also gain access to leading shipping technology, custom supply chain solutions, and information from the industry's largest collection of data insights.
Leverage our logistics solutions to keep your shipping process competitive. We'll connect you to reliable truckload services that includes over 85,000 contract carriers and freight brokers.
Need to optimize your LTL shipments to save money and time? No problem. You'll also be able to improve your shipment performance with our consolidation services and use the full extent of our worldwide expertise to keep cross-border freight moving.
Get reliable expedited shipping today
Keep your freight moving with help from C.H. Robinson who experts can align your freight with reliable carriers and provide strategic solutions based on years of experience. Get answers to your most pressing logistics problems, work with carriers best suited to the needs of your supply chain, and start taking steps now to avoid costly delays in the future.
For more information about how you can benefit from expedited shipping at the best rate, check out our web page for expedited freight services.