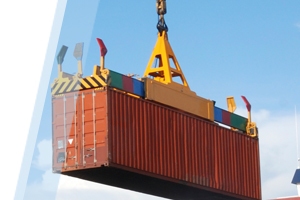 6 Things You May Not Know About Marine Cargo Insurance
If your business is expanding to overseas markets, marine cargo insurance can offer you important protection for your ocean shipments.
Marine cargo insurance policies are unique compared to other insurance policies. This is because international ocean and air shipments are subject to a unique set of laws that limit the liability of carriers.
This post will outline six surprising facts about marine cargo insurance that you might not have known before, and should keep in mind when planning, purchasing, and using.
So how do you better protect your freight in transit? Here are six things you may not have known about marine cargo insurance and why it's a good idea to add a policy.
1. Accidents Happen. Shipping goods internationally is safer and more efficient than ever, but there are still numerous reasons freight could be damaged in transit. Investing in marine cargo insurance can protect you in the event there is damage. Some other accidents that may happen during ocean shipping are:
Theft: Unfortunately, marine cargo theft is not uncommon. Cargo thieves are now using advanced techniques, like identify theft, to unlawfully pick up goods. Without insurance, stolen cargo can be very expensive for your business to handle.
Lost Cargo: Large ships that carry tall stacks of cargo containers run the risk of losing cargo overboard, especially if there are tough weather conditions. With lost cargo rates increasing in the last ten years, it's vital to consider the possibility that goods might be lost in transit.
Unexpected Conditions: Catastrophic events like storms, wrecks, and explosions can cause shipments to be lost, damaged, or delayed. According to the World Shipping Council, of all lost containers in 2017 were due to these types of unanticipated, unavoidable events. Cargo insurance can protect you from the costs needed to recover from these types of circumstances.
2. Damaged Goods are the Shipper or Consignee's Responsibility. International shipping laws favor the carrier, not the shipper or consignee. Limiting carrier liability helps promote trade between nations. When you prepare to ship, make sure your goods are packed as securely as possible to minimize your risk.
3. The Underwriting Process is Fluid. Many insurance policies are subject to strict underwriting procedures but marine cargo insurance lacks rigid guidelines on what's required. Most marine cargo insurance policies are offered as all-risk and can be tailored to your particular exposures.
4. All-Risk Policies Do Not Cover All Occurences. A common mistake when reading an all-risk insurance policy is to assume that the policy will automatically cover any accident involving your goods. This is not necessarily the case. Instead, most all-risk policies lay out a specific set of situations they do not cover. Occurrences not listed there can then be assumed to be covered under an all-risk policy.
5. You Must Disclose the Nature of Your Goods. Honesty is the best policy when it comes to marine cargo insurance. If you are seeking coverage, you must disclose, to the insurance company, the type of item, dollar value, mode, and any other material facts that could influence the underwriter in their assessment of the risk. After you disclose this information, it is the insurance company's right to accept or decline coverage. The insurance company may also agree to provide coverage but at a higher rate.
6. You Can Control the Insurance Purchase. Controlling the insurance purchase gives you greater peace of mind because you know the answer to these and other questions:
• If you are subject to the other party's insurance coverage in an international shipment, what has been procured on your behalf?
• If there was a claim, would it be filed overseas or in your location?
• Will a claim be paid in your currency or that of another country?
• Are you needlessly paying duty on insurance because it is included in the price of the goods you are buying?
Final Thoughts
Understanding the ins and outs of marine cargo insurance can be complex, but it is vital in order to reap the maximum benefits from insurance coverage. With the right protection, you can ship your goods across oceans with peace of mind, knowing that any potential damage, loss, or disruption will be financially taken care of.
Learn more about how to mitigate risk and maximize benefits in your ocean shipping supply chain.