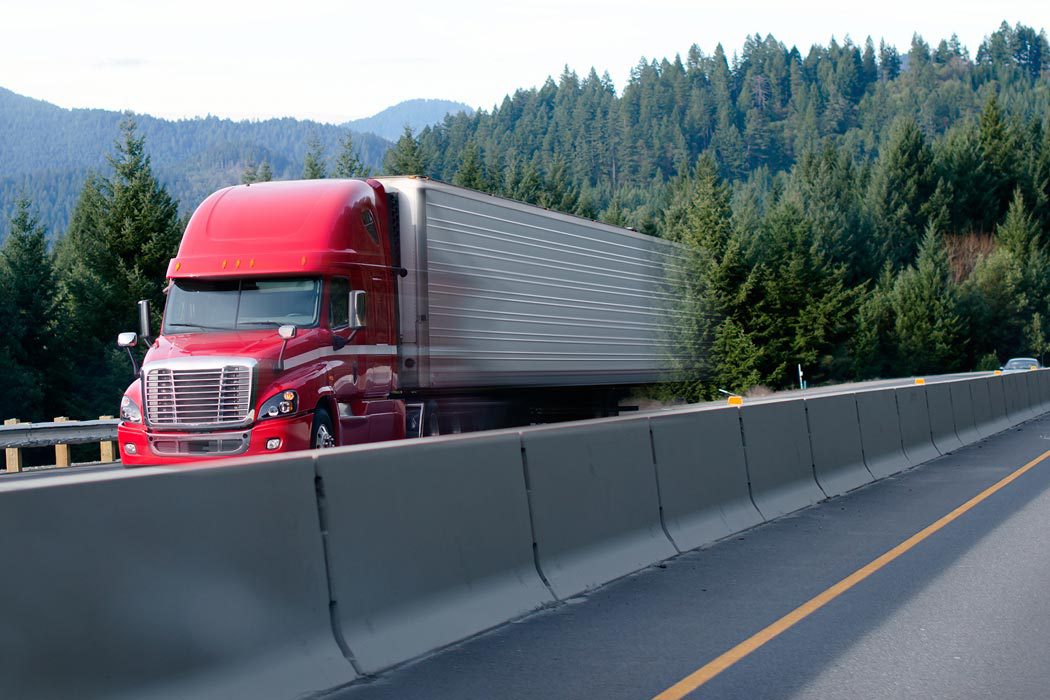 The increased need for adaptability and agility sums up what nearly everyone is feeling these days—this is particularly true for companies shipping temperature sensitive freight when timing is critical. In any environment, internal and external influencers regularly affect supply chain efficiency. Finding ways to remain flexible is key to maintaining efficiency and safety while dealing with influencers like new restrictions and continuously changing operational processes.
Adapt to changing conditions through supply chain efficiency
In any industry, finding new ways to manage spend and add efficiency is critical to successfully manage through changing market conditions. If you're looking to improve the efficiency of your temperature controlled supply chain, carefully consider your approach to the following five areas of your business. Making improvements in these areas will help you meet safety expectations, and better meet customer expectations.
1. Improve detailed and holistic visibility
If you don't have full visibility to your temperature controlled shipments, it's impossible to identify issues and optimization opportunities, such as delivery schedules shifting, or having to re-route your freight mid-haul to meet inventory shifts. A lack of suitable supply chain visibility is a challenge many organizations face—even during stable conditions.
In our current world of unpredictability, visibility gaps can be truly detrimental to your success – costs will increase if your freight does not arrive on time and in full to its destination. Know where your shipments are and where they're going to be to best accommodate today's temperature controlled shipping standards.
Beyond having the ability to track shipments, strive for big picture visibility across all aspects of your supply chain—from cost components and service and handling to lead times and more.
2. Gain insight into demand volatility
Unstable demand—no matter the cause—is difficult to plan for. Yet, keeping an eye on order status and changing demand is essential to ensure your sensitive freight is on time and in full to its destination. This information can help you make smart decisions about your business.
Consider Bloomin' Brands, one of the world's largest casual dining companies. They understood the importance of implementing supply processes that not only addressed current challenges, like demand fluctuations, but could scale along with their business's growth and change.
Bloomin' Brands met with experts from Robinson Fresh®, a division of C.H. Robinson, to discuss how Managed Procurement Services could provide a customized, more holistic solution. This solution provided clear visibility to consumer demand, upcoming orders, and existing shipments, allowing Bloomin' Brands to make strategic decisions that accounted for volatility and eliminated waste, bringing a 10% cost savings to the Bloomin' Brands team.
Use your current level of demand, demand forecasts, and the right logistics technology to answer when to place the next order and if additional solutions like temperature-controlled LTL, or MPS would be beneficial to your transportation strategy.
3. Be strategic about inventory management
Inventory levels and demand requirements go hand in hand. When one shifts, the other must also adjust. Once you have insight into your changing demand levels, apply that information to your inventory strategy.
As demand ebbs and flows, the most successful shippers will focus on creating inventory efficiencies through technology, capacity networks, and expedited transportation services. Supply chain technology and warehouse management solutions can help provide the visibility you need to better understand your inventory and its locations. Keeping inventory close at hand can help speed up orders, better align supply and demand, and act as an effective overall strategy for your supply chain.
Ensure your network and warehouse decisions reflect your shipping patterns and demand needs. Consider conducting a network analysis to determine how efficient your existing inventory strategy is and identify opportunities to improve.
4. Uncover unnecessary spending
Increasing efficiencies and optimizing space on trucks can help manage cost of hire impacts and is perhaps more critical than ever before. Paying attention to cost components of individual products as well as cost factors of the overarching supply chain can help you identify unnecessary spending.
Once you understand where your money is going, drive those costs down by working with a provider to leverage capacity options and a vast distribution network to meet the needs of your sensitive freight. Capacity and distribution options with a 3PL, allow you the flexibility to find the right carrier at the right price and schedule for your shipments.
Pay special attention to small inconsistencies that happen irregularly, as well as changing retail compliance requirements. Be sure to address these issues as swiftly as possible as these can quickly add up to significant costs and a decrease in overall shipment performance.
5. Use the market conditions to secure the capacity options you want
When it comes to over the road capacity in the United States, you can expect a highly-fragmented experience, whether you're shipping dry van goods or temperature controlled items.
In addition, when capacity is at a premium, carriers are more selective about freight acceptance. We're regularly seeing overly complex or challenging freight (like fresh products) getting passed over in favor of simpler freight.
You likely need a solution to help aggregate high-quality small and mid-sized carriers while maintaining carrier acceptance rates when the market tightens. It is important for shippers to be adaptable and flexible in order capture capacity when it is needed—that might not be leveraging your traditional capacity cycle or pattern as you have in the past. Freight procurement bids may need to shift to every six months rather than annually in order to secure a stable cost and service delivery.
When it comes to sourcing the capacity you need—especially in times of disruption—look for third party logistics providers (3PLs) that can support your supply and demand requirements.
Working with a 3PL like C.H. Robinson means access to a large number of vetted, carrier relationships to cover your temperature controlled freight capacity needs in a single, seamless experience.
Above all, remember to be adaptable
Any number of influences on supply and demand can affect your temperature controlled efficiency efforts. Solutions that have been in place for awhile may no longer make the most sense based on changes to your business or the market.
Consider outsourcing your supply chain management as a solution. Not only can a quality outsource reduce resource costs and increase efficiency through expert optimization, working with a credible, aligned outsource supply chain provider can deliver the flexibility you need while reducing the time and energy needed from store operators to manage purchase orders and deal with claims.
Choose your vendors and providers carefully. Focus on those that offer clear communication and are willing to collaborate on the right solution for your business—not a one size fits all, quick fix. Collaboration combined with the scale to offer new technologies and execute on advancements in temperature controlled transportation, refrigerated warehousing, and other operational areas can set your business apart.
Your temperature controlled supply chain has limitless potential. There is always opportunity for more efficiency and cost savings. As businesses and the market change and evolve, creating the most efficient supply chain possible will help you do more with less, meet consumer demands, and adapt quickly to changes.
No matter which area of supply chain efficiency you choose to focus on first, maintain an adaptable mindset in your approach and you'll best position yourself to overcome disruptions to the market.