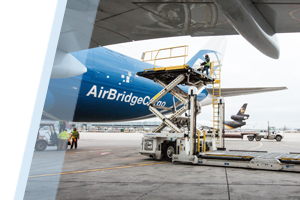 "Now that we are able to clear via eSTBs, our paperwork turnaround time is amazingly fast."
"We can clear more shipments, earlier."
These are just a few of the things C.H. Robinson employees are saying about piloting U.S. Customs and Border Protection's (CBP) new Automated Commercial Environment (ACE) software. While it's taken CBP nearly a decade to develop the trade software, ACE is meant to streamline trade facilitation and support President Obama's executive order mandating that all trade be facilitated electronically via a single platform by December 31, 2016. But what will this mean for your customs filings?
While the executive order does not go into effect until next December 2016, ACE Cargo Release (ACR) is already partially functional to align with CBP's goal of requiring all filings to be submitted via ACR by November 1, 2015. Currently, brokers can file local entries via ACR, and CBP recently started accepting remote location filing (RLF) entries through ACR as well.
Certain companies have been at the forefront of making the switch to electronic filings through ACE, including several C.H. Robinson offices. C.H. Robinson is currently participating in both the ACE Entry Summary and ACE Cargo Release programs. Both filings come with routine benefits for brokers. ACE Entry Summary filings allow brokers to reduce paperwork, file antidumping/countervailing duty entry summaries using RLF, and electronically process census warning and overrides. While ACE Cargo Release filings allow brokers to file shipment data prior to carrier notifying CBP of departure, receive status updates, and submit corrections electronically.
Once fully transitioned, many importers will also realize these five strategic benefits of ACR:
Split shipments. Traditionally, when air freight shipments are "split" to arrive at different times, brokers had to submit manual paperwork to CBP requesting release of splits as they arrive instead of waiting for all parts to arrive. With ACE Cargo Release, split shipments automatically release upon arrival—assuming the entry has been transmitted by the broker and released by CBP.
Electronic document submission. Using the document imaging system (DIS), brokers can submit documents electronically to CBP and other government agencies (OGAs) instead of the traditional paper method. This can help with recordkeeping, time management, and costs—especially by reducing the need for local couriers.
Faster filing for customs bonds. Using eBond, brokers can electronically file both types of bonds—continuous and single transaction bonds (STBs). Continuous bonds are processed faster with eBond. Prior to eBond, STBs have always had to be filed at the local port and required a manual entry environment, which typically added one to two business days of clearance time with CBP. With ACE Cargo Release, STB entries will be able to be filed remotely (i.e., not required to be filed at the actual port of entry) and fully electronic, which helps reduce manual documentation time and eliminate the need for couriers to physically deliver paperwork to CBP for review and release.
Flexible entry submission times. Prior to ACR, entry submissions had strict timelines—five days prior to arrival for ocean cargo and after wheels up for air cargo. With ACR, brokers can perform entry submissions at time of discharge from last foreign port (ocean freight) or at time of HAWB/MAWB issuance (air cargo).
Straightforward deletions and cancellations. Traditionally, deleting or cancelling an entry was a time-consuming, tedious undertaking that could take anywhere from two to four weeks of processing time—or longer. Now that they are handled electronically, the work required is drastically reduced and the processing time is nominal. This is especially beneficial for any border crossing cargo, when carriers use an alternative port than originally planned.
While some brokers and importers fear the impending changes to the customs filing process—especially the fast timeline—strategic organizations are already involved in testing and learning the new requirements. Learning as much as possible up front or working with a provider who understands the changes can position your organization to make the most of the cost-saving, efficiency-boosting benefits that come with the fully electronic system. What steps is your organization taking to prepare? What changes are you most looking forward to? Which ones are you dreading? Please share your thoughts about ACE Cargo Release below.