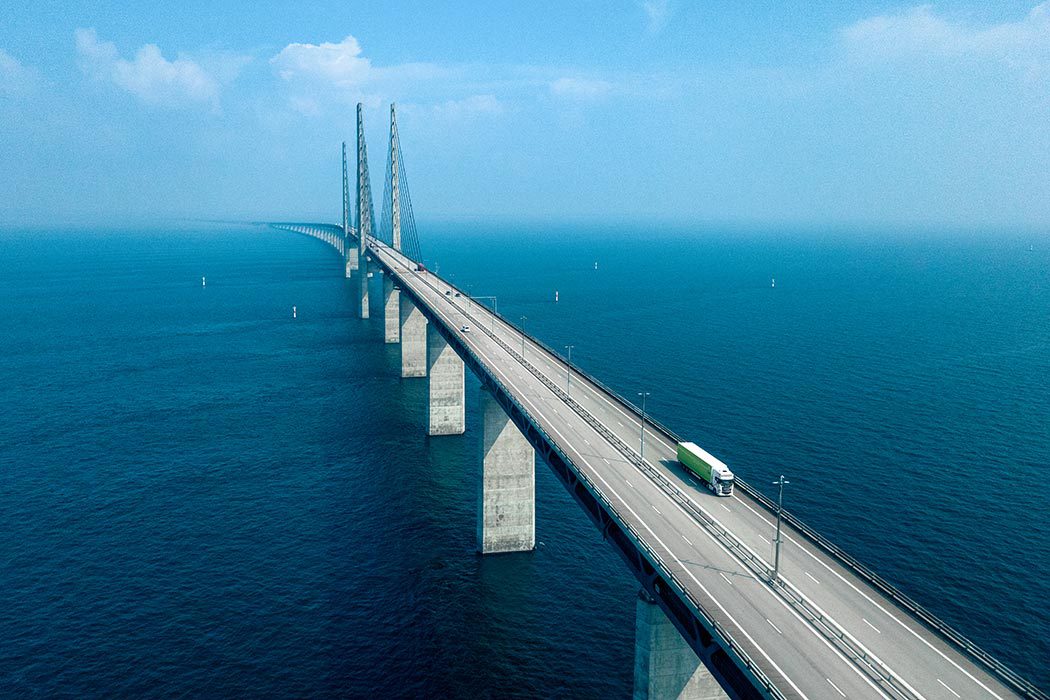 The ongoing pandemic has added an extra, thick layer to the already volatile environment supply chains have been facing over the last years, forcing shippers to confront several challenges with over-the-road shipments, complicating their successful navigation though the marketplace.
From managing fluctuating transport volumes and costs, to improving delivery times and optimizing routes, the need for forwarders and shippers to increase efficiencies and manage their costs without sacrificing the customer experience has never been more vital.
At C.H. Robinson, as we work together with the largest, most sophisticated companies in the world, we have experienced first-hand that when it comes to the efficient transportation of goods, it is the combination of our technology and information advantage- scale, data and expertise – with reliable truckload capacity that strikes the golden ratio of strong, efficient supply chains.
But how does this translate to an optimal FTL cross-border strategy? I'm outlining below 3 success factors shippers should consider incorporating in their FTL cross-border shipping strategy for an effortless shipping experience.
1. Access to reliable and consistent truckload capacity every day
Work with a provider that has built a long-lasting relationship of trust with a large pool of high-quality carriers to have the confidence that your freight will arrive on time and in full. To improve the quality of your shipments and optimize your visibility, ensure that your provider offers you real-time information for every step of your shipments' journey, from the beginning to the very end.
In Europe, similarly to North America, C.H. Robinson chooses to work with top-quality mid-, and micro carriers, or so-called owner operators, who are regularly being evaluated on their performance through, for example, score cards. These cards contain score points that classify the carriers with factors such as loading, in transit updates, and on-time delivery information. We only collaborate with the best-classified carriers in transactional, committed, and, or dedicated way, depending on your business. Due to our business model, we can switch between carriers so that our customers secure timely, reliable capacity all year-round, even in high-peak seasons or during unexpected circumstances.
2. Leverage industry-leading technology and the power of data to add efficiencies
Each individual delivery process contains a wealth of important information that needs to be perfectly orchestrated for an efficient FTL shipping strategy across country borders. Using one global, single instance transport management system, like C.H. Robinson's Navisphere®, to manage all your shipping needs and to help you effectively analyze your data, means that you get real-time problem resolutions with clear shipment visibility anywhere you are, at any time. This will help improve your processes, forecasts, shipping predictions and overall supply chain efficiencies.
Navisphere was built by and for supply chain experts with scalability in mind. It is flexible and efficient, and it integrates with almost any of our shippers' structured files or ERPs. As a result, our customers enjoy full visibility across their over-the-road operations, they know where their freight is at all times through real-time online tracking, and they're able to discover where inefficiencies lurk identifying improvements that optimize transportation flows and reduce costs – all these in one centralized location.
3. Rely on an extensive network of experts to cover all your cross-border shipping needs
Regardless of the country you want to ship to in Europe or anywhere across the globe, work with a team of in country experts who bring deep expertise for meaningful improvements, and act as an extension of your team to get your problems solved no matter where or when they occur. It is essential that such teams also include experienced in-house customs brokers who fully understand unique border crossing traffic flows and processes for a seamless integration of your logistics requirements, and the development of a customized transportation plan for your freight needs.
At C.H. Robinson, we move the most full truckload freight (FTL) of any company in the world. In Europe, we have deep expertise in helping shippers reliably move their freight across the region's main cross border corridors and beyond.
To learn more about how we can help you optimize your supply chain with smart shipping solutions, connect with an expert today.