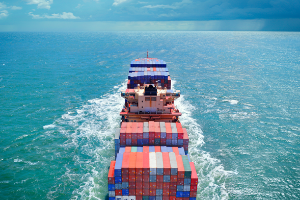 3 Questions to Ask Your Global Logistics Provider | C.H. Robinson
Today, your supply chain is probably global–whether you buy product from overseas or sell in other markets. But how well positioned is your global logistics provider to help you maximize your business opportunities? How do you know they're the best ones to handle your business requirements? I'd recommend you ask potential providers these questions to narrow the field. The answers can reveal how qualified those providers are to help you surmount challenges and realize the outcomes you're looking for around the world.
Where do you rank in major trade lanes around the world?
This answer will reveal key facts about the provider's global logistics expertise in your key markets. First, how global are they? What services do they offer, and where do they offer them? What volume of freight do they handle?
Global markets are dynamic. Be sure the provider you choose is deeply involved in the business environments you serve, and that they can help you adapt your plan to fit the changing realities. Expect them to talk about the modes of transportation they offer. If they offer both ocean and air, you will have more options to adapt to your customers' needs. A versatile, non-asset based forwarder that can optimize your supply chain, offer a variety of service options, and provide freight consolidation can add efficiencies that can also save you money. Finally, their ranking tells you whether they have high enough volumes in the major trade lanes where your freight moves to negotiate competitive rates for you.
Where are your offices located, and which of them are in my strategic markets?
In addition to global expertise, make sure your provider has local logistics knowledge. Business environments are different all over the world. For any company moving products, variations in taxation, culture, currencies, and regulations will have important impacts for your overall business.
Expect your global forwarding provider to be proficient in the local language, culture, and the nuances of local trade. To avoid missteps that can cost you in money or goodwill, the best possible scenario is for the provider to have a local office in your key markets. They will be your eyes and ears to help ensure you obtain a smooth supply of goods everywhere.
Do you have global technology that will integrate with our business systems?
Think about technology as if it is an ecosystem, with your company at its center. Can their technology connect you to your customers? Your carriers and suppliers? Does it have the capability to handle global currencies and work across the key regions where you do business?
Don't settle for less than global technology that includes all types of global transportation. Do obtain references of customers who use it in your key markets.
Each of these questions are top of mind for me as I open a new global forwarding office in San Francisco next month. They're the questions I'll be answering for high tech companies in the Bay Area, who have some of the most complex supply chains in the world. Over my 30-year career in this industry, I've seen how a global forwarder with these qualities can drive increased value and visibility into supply chains. I'll be here to help companies face their supply chain challenges head on. Because opportunities wait for no one.
C.H. Robinson continues to expand in strategic global markets. Contact us to learn more about our portfolio of global forwarding services and how we can serve your global supply chain.