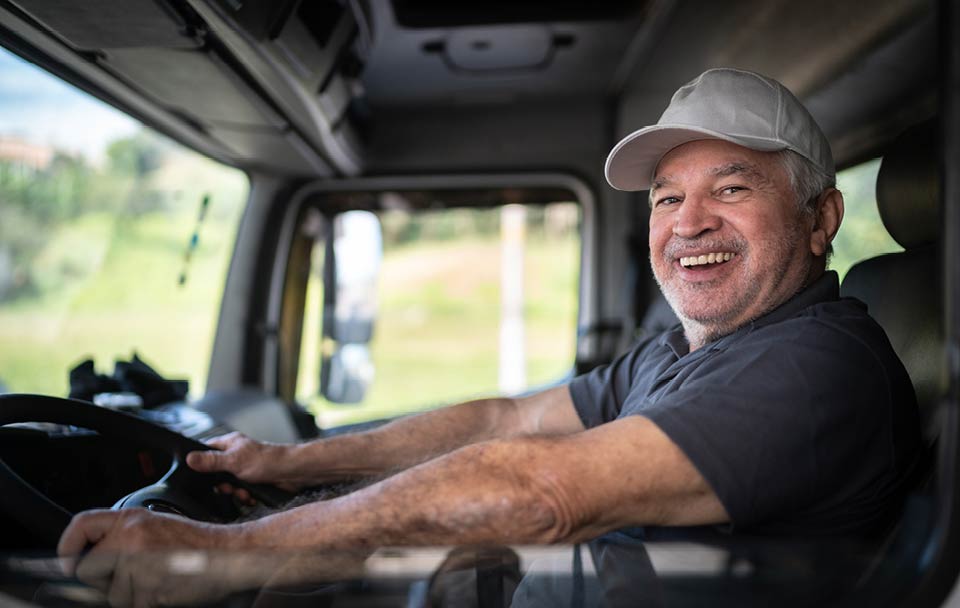 Every September, the transportation industry takes some time to recognize the men and women who spend days, sometimes weeks, at a time watching the world move through the cab of a truck. National Truck Driver Appreciation Week allows those of us who work with drivers and carriers to take a step back from day-to-day business interactions and simply say, "thank you."
Between September 10-16, C.H. Robinson offices around the country organized events to recognize drivers for their hard work:
Carson grilling, LA reception
Carson grilling, LA reception | The Road
On September 12, the Carson warehouse leadership team spent the entire day barbecuing—drivers picking up or delivering from this facility were able to enjoy some food and drinks as a token of our appreciation. The Carson warehouse does this a few times during the year and it is always well received by the drivers.
The following day, The Los Angeles office hosted drivers and representatives from roughly 50 carriers for a reception with awards, giveaways, and raffle tickets. It was also a great opportunity to speak with the group about the truckload industry, the importance of automation, the upcoming ELD mandate and share information about our discounted ELD programs with ONE20 and Transflo. The event was very well received, and was an ideal blend of showing our carriers how much we appreciate them and enjoying quality time with them while also being able to have in depth talks and share information around issues impacting the industry.
Hello from Ohio
Hello from Ohio | The Road
Steady rain didn't dampen the spirits of anyone at a recognition event in Trenton, OH. C.H. Robinson and MillerCoors employees spent the day getting to know 35-40 drivers over pizza, offering friendly conversation and truck stop gift cards.
"From my perspective, drivers are the straw that stirs the transportation drink. They are the foundation of the industry," said Mike Pawlowski, regional capacity manager. "We were excited to spend the afternoon having face-to-face conversations with some of the folks who keep America moving."
Tacos in Tucson
Tacos in Tucson | The Road
For the second year in a row, C.H. Robinson Tucson hosted 30 local drivers and carriers for a taco and quesadilla dinner at the office. During the event, the Tucson team presented top carriers with awards in recognition for their efforts throughout the year.
"This event was a great opportunity to thank drivers and carriers for their service and commitment to building strong relationships," said Alejandro Arias, general manager. "Several people told us they really like the way C.H. Robinson keeps a strong focus on working together with carriers toward a common goal."
The Tucson office and carriers also teamed up to donate water and canned food to help those affected by the recent hurricanes.
Building relationships in Missouri
Building relationships in Missouri | The Road
Kansas City employees from C.H. Robinson and Freightquote divided their efforts to put on events at two different truck stops in Missouri. In exchange for lunch, gift cards and swag, drivers swapped stories and experiences from the road. Some were new drivers, others had been behind the wheel for more than 40 years.
"It was great to get out on the front lines and show our appreciation," said Chris Guthrie, regional capacity manager. "They may have been small tokens, but I can tell you a little seemed to go a long way with these proud men and women. My hope is that we continue to show our gratitude not only one designated week a year, but all year long."
Final thoughts
Final thoughts | The Road
Truck drivers are a critical cog in the economic wheel—without them, we would all have to do without a lot of the products we rely on every day. Even though National Truck Driver Appreciation Week is over, it's not too late to say thank you—even a small gesture of gratitude is meaningful, and can go a long way.