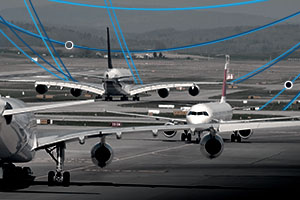 What is your air freight strategy for the year ahead? Demand growth, the type of capacity airlines are adding to the market, and tariffs are big trends to watch this year. Get ready for whatever comes next. Here's what you need to know.
Demand is likely to grow, but at a slower rate than 2018
The surge in demand for air freight that took off in mid-2016 normalized in early 2018. It is likely that 2018 will end with a growth rate in the 4% range, down from 10% in 2017 (measured in freight tonne kilometers per IATA). While demand is likely to continue to increase, we expect the pace of the increase to be slower in 2019.
Nothing in the Purchasing Managers' Index®, Inventory-Sales ratio, or consumer confidence trends would indicate an impending surge in demand. IATA announced estimated demand growth for 2019 at 3.7%, which would be the lowest growth rate since 2015. Ecommerce will continue to grow and support the air market but in other industries, the outlook is less clear.
Airlines continue to hone their air freight capacity strategy
In April 2018, capacity grew faster than demand. This ended a 20-month run where demand grew faster than capacity and returned the industry to the state we had seen since 2011.
This additional capacity is heavily tilted towards passenger aircraft and the freighters that are coming into the market are mostly being ordered by integrators.
Airlines that operate both passenger and cargo aircraft are keen to leverage passenger flights—with high yield passengers on the main deck and cargo in the belly—and limit exposure on freighters. For both freighters and passenger crafts, new aircraft are generally smaller and more fuel efficient. Generally speaking, there are more aircraft in the air with less cargo capacity per flight.
Trade protectionism remains unknown
Any conversation about international trade in 2019 must include the trade relationship between the United States and China. Was the 90-day hold placed on the List 3 tariff increase a sign of progress or have we simply hit the pause button?
Many shippers are talking about shifting production out of China and the airlines are more nimble with their assets than the steamship lines. Vietnam and India are commonly mentioned as countries that could benefit from escalating trade tensions, but is the local infrastructure in place to take advantage? These are just a few of the many questions facing U.S. importers and the outlook is cloudy.
Two steps to take now
Plan ahead. Even if you don't ship much air freight, it's never too soon to explore your options. Talk to your global forwarder to help ensure you have space available when you need it. There are charters, NFO/hand carry, express, and deferred services. Generally, the more lead time you can allow between pickup and delivery to customers, the easier it will be to find available space and contain your costs.
Explore air freight consolidation. Shippers of any size—especially those with lean supply chains and those who operate in just in time (JIT) environments who ship smaller quantities more frequently—can use air consolidation service. Freight forwarders or air consolidators accept complementary freight from multiple shippers and combine it for shipping at a savings; shippers who use consolidation have saved between 30% and 50% on air shipping. Only the very largest freight forwarders are likely to have enough customers and volumes to reserve air space through the airlines.
Preparing for air freight in 2019
As always, it's impossible to predict the future. As these trends indicate, many elements could drastically change air shipping for the New Year and beyond.
In the first quarter of 2018, airlines were emboldened by the historically strong market conditions of the previous 18 months. They adjusted their market strategy accordingly. This reduced the amount of capacity sold on the contractual/BSA level to allow airlines more flexibility to play the spot and charter markets. Since the market has cooled and seems to be returning "normal" conditions, how will the airlines respond? Add the uncertainty of trade tensions and it is likely that airlines will offer more contractual capacity to the marketplace in exchange for some measure of stability.
Considering how many questions are unanswered going into 2019, shippers will realize the best results by engaging in open conversation with their transportation providers and stretching themselves to look further down the road than they have in the past.