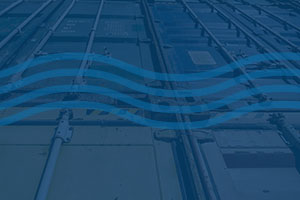 How Generac Power Systems Cut Millions from Its Global Transportation Spend | Transportfolio
It's exciting when your company grows rapidly through merger and acquisition. It's challenging, too, and managing through change can be difficult. Yet, there are steps you can take to standardize processes and systems—and do it quickly with the right tools and resources. Generac Power Systems, the number one manufacturer of home backup generators, became an international company in a few short years and developed a global supply chain that is now prepared for the next stage of growth. Here's how they did it.

After Generac went public in 2010, the company quickly grew through overseas acquisitions. Our team provided North American transportation to Generac at the time. Soon, we were working with Alan Rowlett, Jr., Generac's director of logistics, and his team, to develop a comprehensive solution that would seamlessly integrate the company's trucking, ocean shipping, air, customs, and port services.
Integrating global freight services was only one challenge. We were also challenged with how to centralize multiple systems and standardize operations across the entire global enterprise. Generac implemented our global transportation management system (TMS), Navisphere® and integrated it with its enterprise resource planning (ERP) system. In addition to handling EDI transactions, implementing Navisphere helped Generac standardize operations across business lines and geographies and obtain shipment visibility across multiple languages, regions, and modes.
Today, Generac serves thousands of customers around the world, providing global supply chain visibility through its TMS. With a global TMS, Generac can also optimize shipments more effectively and choose the best mode of transportation.
For example, Generac works with our global forwarding and port services experts to optimize containerized freight moving from the West Coast to Chicago and beyond. Alan's team can see the 40' containers arriving at the port and they can track the freight as it is moved to a warehouse and is consolidated onto 53' intermodal containers. In the event Generac's purchasing group receives an urgent request while the freight is still at the consolidation site, they can divert it from intermodal to expedited truck.
Change is never easy, but Rowlett says the results of integrating the supply chain and incorporating global visibility have been worth it. Generac has reduced containerized freight from LA Long Beach to Whitewater, WI by 33% and saved multimillions of dollars on its global freight spend.
With greater visibility also comes new analytics and reporting. Alan and his team now know more about the details of their spending, and can ask pointed questions to better understand why costs fluctuate. All of this makes it possible to have deeper dialogue about the supply chain overall and how Generac can use it to its best advantage—now, and as the company moves forward into the future.
You can learn more about how Generac worked through the growing pains of becoming an international company in a case study, "Generac meets rapid growth with global supply chain visibility."