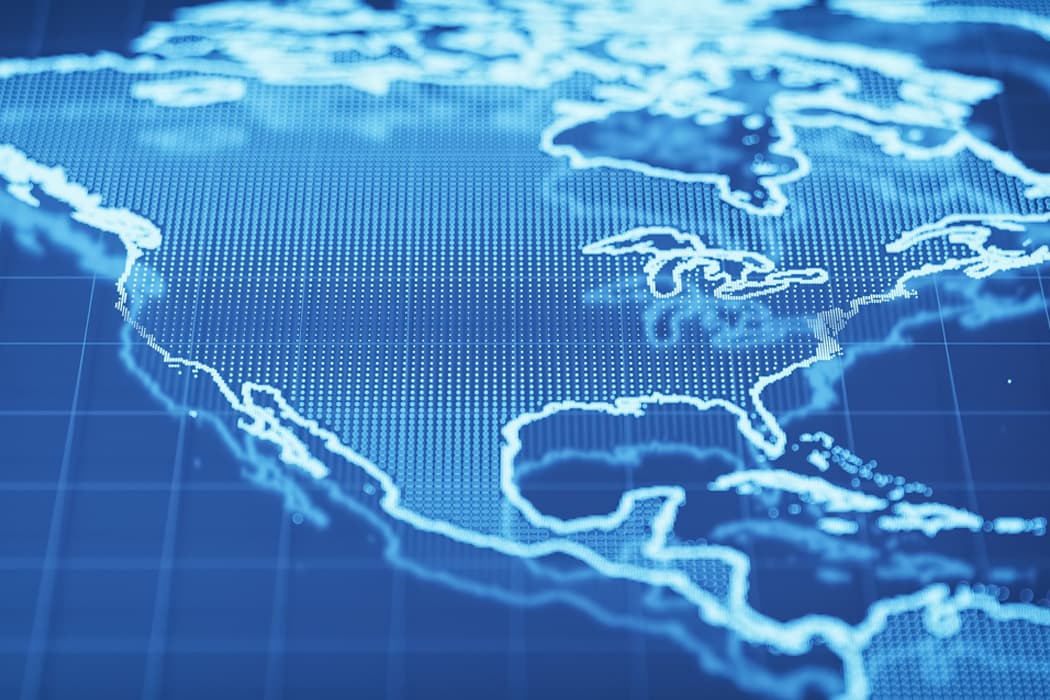 During last week's Market Insights Live! webinar, we provided an in-depth analysis of current supply and demand trends in the North American freight market. This included our forecast of future market conditions, explanations of how the latest market changes impact supply chains, and answers to your most pressing questions.
Due to the overwhelming popularity of the webinar, attended by a C.H. Robinson record-breaking 1,300+ supply chain professionals, we want to share the most common questions asked during the webinar. These topics are highly relevant to a wide range of shippers across North America and may help you make smarter, more informed supply chain decisions.
Your market insights questions answered
1. In relation to seasonal events, how does congestion in the ports impact trucking congestion?
To understand the demand pressures for truckload and intermodal services in port cities, you must first realize that today we're seeing high import volumes at greater than historical levels.
The strong economic recovery and need to rebuild retail inventory creates high out-of-season demand in port cities. As such, it exacerbates the capacity situation associated with regional and cyclical patterns such as the emerging produce season.
2. DAT currently shows national spot versus contract rate per mile (RPM) as identical. Do you foresee spot maintaining pace with contract RPM for the rest of the year, going lower, or going higher?
Over the past couple of years, we've seen the DAT contract (shipper pay to carrier) and spot pricing (broker pay to carrier) bounce slightly up and down from each other. So, we can expect movement back and forth. These are national averages, and C.H. Robinson's pricing is at or better than the national average depending on the lane.
3. Retail sales are inflated thanks to stimulus payments. Once sales rebalance, will inventory follow?
The short answer is yes. However, it is important not to underestimate how long this can take. Last year's stimulus had an approximate eight-month positive impact on retail sales.
As retailers began planning for holiday shopping at the end of August, and it is already the middle of May, we anticipate inventory rebalancing likely won't happen before November, and possibly not until January.
4. Is there any known capacity coming online from the steamship companies to cause a change in delays?
Currently, nearly 100% of all ocean capacity is in rotation. As such, vessels for ocean capacity between Asia and the United States are expected to remain fully booked for most/all of 2021. It is not clear yet what 2022 bookings look like.
5. What are the consequences from the semiconductor shortages for new tractor production?
The current environment for truck production is constrained due to semiconductor supply chain shortages. The first half of 2021 is forecasted to net less than 1% growth in Class 8 trucks. The second half is forecasted to produce 5% net increase in Class 8 trucks and the year over year increase is expected to reach 3.5%. The impact of the semiconductor shortage varies by truck manufacturer. Some are producing at or near full capacity, while others have production lines down for a net limited run in the first half of 2021. Source: ACT Research April 2021 Freight Forecast report
6. How are market dynamics different between dry van and temperature controlled assets and carriers?
The market dynamics between dry van and temperature controlled truckload are quite similar. The temperature controlled market is much smaller than dry van and is even more fragmented due to smaller carriers than the broader market.
For temperature controlled carriers, attracting drivers can be more difficult since driving a refrigerated truck requires managing/monitoring the refrigeration unit, trailer temperature, and product quality. As such, enticing drivers (even at higher compensation levels) is challenging in any market.
7. If AB-5 passes in California, what kind of impact do you foresee on owner-operators?
As a point of clarity, AB-5 did pass in California and is now law. The current news on the topic are the suits by the CA Trucking Association to exclude trucking from AB-5. It seems likely this will go to the U.S. Supreme Court. Below is some additional information on the topic:
This does not impact C.H. Robinson. Brokerage is defined differently from motor carriers. Accordingly, C.H. Robinson does not have the same trouble with the "B" part of the ABC test that asset-based carriers have. You can learn more about this topic on Land Line and Transport Topics
The most likely impact if AB-5 stands is asset-based trucking companies will add brokerage services or company drivers. It is not expected this will change overall capacity.
In the current high truck rate environment, we are seeing that more small companies are being formed and that supports a shipper strategy to engage a trusted 3PL.
8. With the increase in building materials coming into the United States, how quickly will this help the manufacturing of backordered items? And when can we anticipate that surge of backordered items to hit the freight market?
From our experience, the congestion and backlog at various U.S. ports is getting worse, not better. The Port of Los Angeles has been a pain point for some time. Now, this congestion is spreading to Oakland, Vancouver, and Seattle ports. We do not have a good sense right now when this backlog will ease, peak growth typically occurs in the second quarter, but demand should remain strong all year.
Watch the webinar recording for even more freight market answers
Thank you to those of you who attended our live event. If you missed it or would like to re-watch, the latest webinar recording on our website.
Be sure to mark your calendar for our next market webinar, Market Insights Live! Q3 2021 on August 11, 2021. And as always, you can find the latest market trends, in-depth analysis, and ideas to prepare for what the market has in store by visiting our North American Freight Market Insights hub.