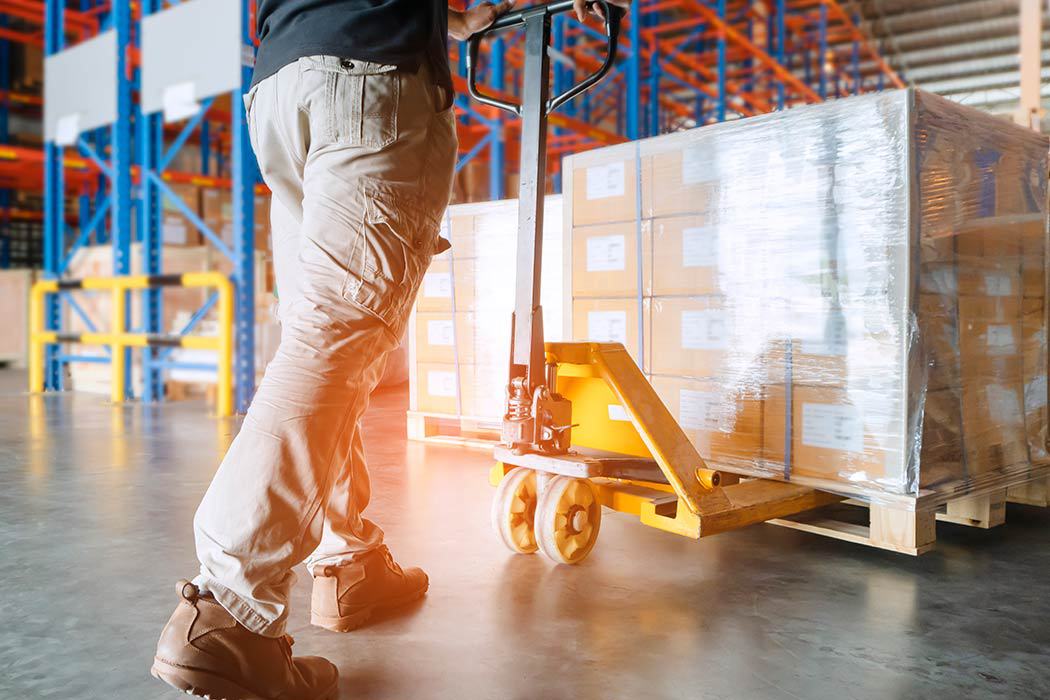 Consumers now have higher expectations regarding their purchase experience—convenient pickup and delivery options; an increased demand for accurate, real-time visibility to their order; and easy to use, low cost transportation purchasing options are critical.
These heightened demands put greater pressure on shippers. Accordingly, shipment frequency will have to increase to meet these expectations. As a shipper, you need a seamless, multimodal approach with flexibility to handle both planned and unplanned shipments. You need a less than truckload freight management strategy.
Why is LTL freight management important to your supply chain?
Leveraging a suite of solutions for less than truckload (LTL) freight has become the cornerstone of successful supply chain strategies. With additional pressures like increased shipping frequency, it is important for companies to understand the role of LTL freight management within their supply chain.
Here are three helpful insights to consider when building your less than truckload supply chain.
1. Increased shipment frequency requires flexibility and mode optimization
Not every shipment requires a full truck. As order frequency increases, order sizes tend to decrease. Most companies, from the largest in the world to small businesses, leverage various modes to ship freight that does not fill an entire truck.
If truckload was the only option, companies would have to wait until demand reached a point when they could send a full trailer. The only other option would be to send a trailer with empty space, which wastes fuel, time, and money.
Less than truckload solutions like common carrier LTL and consolidation—retail, temperature-controlled, and dry consolidation—solve this issue by pairing your freight with the freight of other companies. This approach saves you time and money. Instead of waiting to fill a full truckload of goods, your company can send freight whenever it is needed. Being able to send smaller shipments improves efficiencies, reduces costs, and leads to happier customers thanks to reduced shipping time.
When it comes to service options, LTL solutions provide greater flexibility, too. Specialized options like inside pickup and delivery, special handling, lift gates, refrigeration, freeze protection, and more can better serve your unique needs and your customers'. When building a supply chain strategy, these characteristics are key when evaluating a service provider.
2. Retailer, supplier, and provider alignment is vital
Consumer behavior shifts aren't limited to online or in-store shopping choices anymore. Consumers demand more from retailers and retailers need to fulfill the requirements of ecommerce shopping, including a myriad of delivery options (e.g., store pickup, drop-off locations, home delivery, etc.) These and other options mean added challenges for retailers to have supply in the right location at the right time.
As retailers re-engineer their supply chains to succeed in the marketplace, many tighten control over inventory. They expect more from suppliers than ever before. That's why transit times are shorter, delivery windows are smaller, and noncompliance fees are higher—especially for large, national retailers. And if not addressed properly, unprepared shippers can face long-term consequences.
Align your production schedule with transit times and delivery windows. The more you can have these parts of your supply chain aligned, the easier managing LTL freight will become. Retail compliance requirements will certainly continue to change the way suppliers deliver into retailers. Consider adding additional mode optimization strategies, like a retail consolidation program into your transportation strategy.
Retail consolidation can help improve the speed of delivery, which is critical in times of disruption, and especially in the delivery of essential goods. You may turn to retail consolidation to align with specific retailer compliance initiatives, improve your on-time delivery performance, and add connectivity across supply chain partners (think manufacturers, suppliers, transportation providers, consolidator, and retailers). It's also a way to increase cost-savings for less-than-truckload or order level business. Many shippers also discover a reduction in total lead time, which in turn can reduce inventory carrying costs.
And because your products move more quickly off the books on a prepaid basis, you might notice an improved cash-to-cash cycle that leads to profits. These benefits can also add to your ability to precisely address metrics that retailers use to gauge performance, which leads to fewer missed delivery appointments and reduced out of stock incidents.
3. Shipment tracking has never been more important
In the increasingly interconnected world of supply chains, knowledge is power. Quality LTL carriers provide real-time tracking updates for pickup, stop-offs, delays, deliveries, and more. Knowing where your freight is now and where it's going to be means more opportunities to improve efficiency and performance across your supply chain.
Use shipment data and freight visibility tools to plan work, determine warehouse space needs, and prepare for future shipments by having a clear perspective on where your products are now and where they are going to be.
Looking to improve your LTL freight management strategy?
You can't plan for every possible disruption—raw materials deliver late, a plant shuts down, etc. Your LTL freight management strategy should accommodate many situations. With a set transportation schedule and alignment between the retailer and your provider, you should develop defined costs for budgeting, not to mention lower costs due to greater predictability. Accordingly, service should go up and exceptions go down. And if things do get off track, make sure you have the expertise and resources to manage any exceptions and provide optimal solutions.
In addition to technology, you need the right supply chain experts available to help coordinate your partial shipment strategy. C.H. Robinson is here to help add LTL freight management to your supply chain strategy. With our experience and suite of LTL services, shippers like you get smarter solutions that fit your unique needs, meet rising consumer expectations, improve efficiencies, and increase velocity.
Using less than truckload solutions to improve your supply chains can't wait. Customers expect greater responsiveness and quicker deliveries with each passing day. Control your costs and improve delivery times through our vast capacity network—LTL, consolidation, and parcel. Contact us to see how our less than truckload solutions can benefit your supply chain strategy.