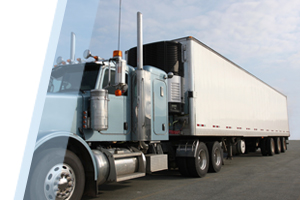 Texas is now the number one state for refrigerated freight volume on DAT Load Boards, surpassing California by a wide margin. While the total number of produce loads leaving California is still likely the highest of any U.S. state, there is a marked shift in demand for refrigerated equipment on the spot truckload freight market. More refrigerated truckloads are available in Texas than in California. This is a first.

There are three reasons for the shift.
First, agricultural markets in the Longhorn State are growing more fruit and vegetables, especially in the Rio Grande Valley, and the cattle and meat packing industries in the western part of the state add to that demand for refrigerated equipment.
Second, there has been a big increase in imports from Mexico, including agricultural products. This trend is revealed in data from DAT RateView, and supported by reports from the U.S. Department of Agriculture. Upgraded highways and bridges in Mexico make Texas border towns like El Paso and Laredo more accessible and more popular than Nogales, AZ, the previous volume leader.
After crossing the border into the U.S., the imported produce must be inspected, usually in a refrigerated warehouse in Texas. Following inspection, the route to Midwest and East Coast markets is significantly shorter from Texas than from Arizona, or from California, for that matter.
The third—and, perhaps, most important—reason is the reduction of produce volume leaving California. The state has dominated U.S. agricultural production ever since the first refrigerated rail cars rolled out of California in 1886. In recent years, however, persistent drought and changing water allocation has led to steady declines in produce volume. The drought is expected to incur direct costs of $1.8 billion in 2015, according to a report by the Center for Watershed Sciences at UC Davis. That's about 4% of California's $45 billion in annual revenue from agriculture, and spot market transportation is likely to bear the brunt of that reduction.
Within Texas, the Hot Market Map depicts sizzling demand, with trucks in short supply along the border with Mexico. The McAllen market is especially strong right now, with well over 2,000 load posts on Friday, June 5, and a load-to-truck ratio of 29.5. McAllen is a major transit point for produce harvests in the Rio Grande Valley, on both sides of the border. Laredo and El Paso are also border-crossing areas, with 800 to 1,200 load posts and a pronounced shortage of available trucks, driving load-to-truck ratios well above normal levels—above 131, in the case of El Paso. That means there were 131 available loads for every truck posted on DAT load boards.
Demand Heats Up for Vans in the Same Markets and Lanes
The heightened refrigerated truck activity contributes to a shortage of vans in the same markets. Any carrier with a refrigerated truck is deploying it right now, diverting power units and drivers to the more lucrative, seasonal freight.
When a refrigerated market is as hot as these Texas markets are today, rates rise for vans as well. Van demand is well above average in Laredo, Lubbock, and Amarillo due to imports, cotton traffic, and non-perishable produce, such as melons, going a short distance. A glance at the Hot States Map for vans, below, is nearly identical to the refrigerated truckload map. The deepest red areas, denoting a higher number of loads and relative scarcity of trucks, are similar to the deep blue areas on the refrigerated map.
There is intense pressure on capacity across all the southern states, from east to west, except Florida and California. Expect rates to continue trending up in those high-pressure states and markets, for at least three or four more weeks. After that, the pressure will begin to drift northward with produce harvests, until the whole thing wraps up in the fall, and thousands of truckloads of apples roll out of states bordering on Canada.