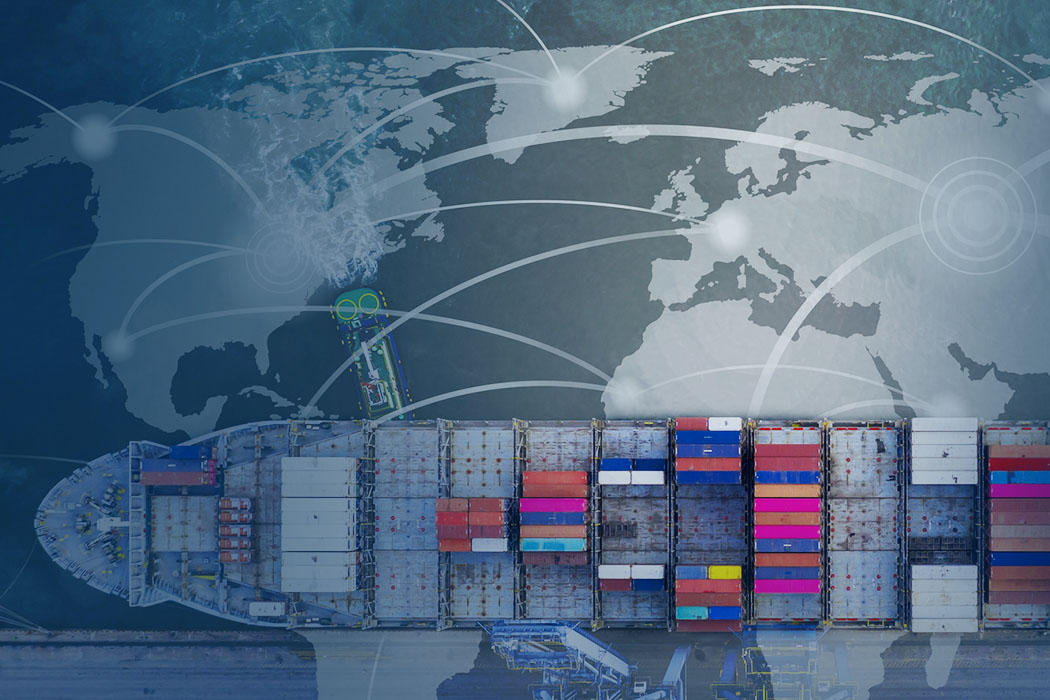 With the international shipping industry responsible for 90% of world trade, it can be said that logistics is the vital conduit that connects people and continents. Approximately 40% of total containerized trade lies on the main East-West routes—between Asia, Europe, and the United States—further underlining the pivotal role of logistics within the global economy.
Indeed, the global logistics network continues to serve as the backbone of flourishing trade and dispersed supply chains. Last month's National Logistics Day, which recognizes the vital role of logistics and honors the contributions of logistics professionals around the globe, served as a timely reminder of the importance of logistics in today's ever-connected world.
Given the role of logistics in keeping the world's trade moving, logistics players must gain a deep understanding of the vast, global network and its challenges to come up with solutions to stay ahead of the curve.
Shaping the future of global trade as a region
Asia, with its diverse and dynamic economies, serves as a home ground for connecting continents. As the world's largest and most populous region, Asia acts as a hub for global trade, fostering extensive connections between continents.
Southeast Asia, in particular, is now taking center stage as a destination of choice for shippers and manufacturers seeking to strengthen and diversify their supply chains. Its strategic location, coupled with the region's growing infrastructure and favorable business environment, has made it an attractive destination in enabling seamless trade flows between East and West, linking Europe, the Americas, Africa, and Oceania.
The dynamic region is also making strides in the global ecosystem and is on the fast track to account for half of the world's Gross Domestic Product (GDP). Key players in the region have started to leverage these shifting patterns to implement policies and infrastructure that further strengthens its position in the global logistics network.
One notable example is the Association of Southeast Asian Nations (ASEAN) Connectivity Master Plan. Powered by ASEAN, the plan focuses on improving physical infrastructure, such as transportation networks and information and communication technology (ICT) connectivity, to facilitate seamless movement of goods and services.
With greater connectivity between the continents, the region is prime for businesses to capitalize on the immense opportunities presented. Southeast Asia provides a compelling solution with its diverse manufacturing capabilities, strategic trade routes, and expanding logistics infrastructure.
At C.H. Robinson, we are committed to helping our customers optimize their supply chains across Southeast Asia. Our localized expertise combined with our global reach allows us to tailor end-to-end supply chain solutions that drive efficiency, mitigate risks, and support sustainable growth.
Rising to challenges with advanced technology
Modern supply chains, with various parties and transportation modes involved, have become increasingly complex particularly when it comes to cross-continental supply chains. In turn, customers now require a higher level of oversight, with 58.8% of companies cognizant of the importance of real-time visibility in freight and citing it as a critical success factor in supply chain and logistics, according to the recent C.H. Robinson global shipper study.
By harnessing advanced technologies, data analytics, and collaborative platforms, companies can enhance their supply chain visibility and improve overall operational and cost efficiency. In the same survey, customers identified leveraging logistics technologies to make more data-driven decisions as the top benefit of technology and artificial intelligence in freight shipping.
C.H. Robinson addresses this need via our proprietary technology platform and transportation management system (TMS), Navisphere®, which offers a suite of tools and features to streamline and optimize logistics processes. With features like automated freight booking and optimized routing, Navisphere ensures real-time visibility at every stage of the supply chain—from manufacturing to end-customer delivery.
Embracing customer demands with optimization
From optimizing transportation and freight management, to streamlining warehousing and inventory operations, the industry has continually evolved to meet the demands of a dynamic global marketplace.
This is particularly evident in the high-tech and automotive industries. For example, semiconductor manufacturers looking to ship chips and machineries—often fragile and sensitive items—will consider critical factors such as cost, transit times, and select a single transportation mode that enables the product to arrive at its destination safely.
On the other hand, automotive companies such as Mazda, with whom C.H. Robinson works, will leverage both ocean shipping and air freight to move their products internationally. Leveraging a multifaceted shipping solution ensures Mazda's shipments can move from multiple overseas locations to more than 140 authorized car dealers in an efficient manner.
As companies continue to demand greater speed, convenience, and reliability, it is imperative for companies to innovate and redefine efficiency within the global supply chain. At C.H. Robinson, we remain steadfast in our commitment to meet the unique shipping and supply chain requirements of our customers and provide tailored solutions that streamline and optimize their entire supply chain and shipping process.
The evolving role of logistics in a globalized world
In an increasingly globalized world, logistics plays a vital role beyond just moving items from Point A to Point B. It powers the world's GDP, helps businesses turn their products into revenue through fulfilment, and fosters international partnerships and economic interdependence.
As the industry evolves to meet the demands of a dynamic global marketplace, it is through collaboration, innovation, and advanced technologies that companies can use to shape the future of global trade and drive efficiency across continents.