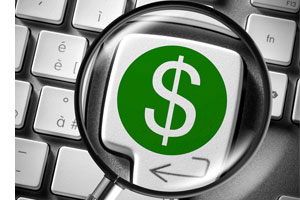 The Secret to Small Carrier Profitability | The Road
I bought my first truck at 22. By the time I was 25, I had 11 trucks. And that sounds great, but at one point, I was close to filing bankruptcy—all because I didn't understand one important part of the business. I didn't understand the financial numbers.

At the time, I thought all I needed to do was keep adding trucks over and over again. It took me a long time to realize profitability was more than owning many trucks. In order to be successful, I needed to make sure that each truck I owned was profitable on its own. That's how I got into the accounting side of my business. Once I understood where I was going wrong with the financial numbers, I knew how to do better. That was 30 years ago. Now I spend my time helping other owner/operators and small fleet owners solve accounting challenges.
The most valuable piece of advice for carriers I work with is this: Track your financial numbers. Without that, the rest of my advice is useless. Accurately tracking your financial numbers is truly the secret to maintaining your profitability as a small carrier.
By my estimation, the majority of owner/operators don't have any sort of accounting system at all, and small fleets with 5-10 trucks only have rudimentary systems. That's no way to track profitability. However you decide to handle your accounting, you need to find an accurate, reliable, and easy way to track and see your financial numbers. Getting the accounting side of your business is only the first step. Remember, we need to see what we're doing wrong before we can address how to fix it. After you get your financial numbers in order, I recommend focusing on three main areas to help boost profitability:
Revenue
Fuel mileage
Maintenance
Often we try to work in that order. If your average revenue is $1.68 a mile, look for ways to increase that by only 16 or 17 cents per mile. Then tackle reductions to your fuel and maintenance costs.
When handled correctly, I've seen carriers improve numbers in each of these areas by as much as 10%. While that might seem impossibly high, it's not that hard to do once you start tracking your numbers. In fact, all kinds of profit-raising strategies start to appear once you have clear visibility to your expenses and your income.
This post originally ran in 2016. Since it remains a relevant topic, we wanted to share it with you again.