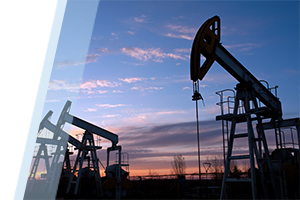 Identify Cost Savings in Your Oil & Gas Supply Chain
No doubt, oil and gas supply chains are changing. Concerns about sustainability have driven developments in innovations like electric cars, beginning to reduce the demand for oil and gas worldwide. This, in addition to other ever-shifting global market and government factors, has caused oil and gas prices to go down in recent years.
Many oil and gas companies must now analyze their future growth strategies to cope with today's market conditions. It is more important than ever that oil and gas companies optimize their supply chains and find areas in which they can cut costs. The goal, of course, is to maximize profits in this new economy.
3 Cost Savings Ideas for Oil & Gas Supply Chains
While the future balance between supply and demand is unclear, cost cutting and cost management are primary objectives for oil and gas companies as they struggle to meet shareholder expectations and company profitability standards. These are three cost management initiatives that can be achieved by working collaboratively with a third-party logistics provider (3PL) that has oilfield logistics expertise:
Analyze Internal Processes.How does your business currently handle supply chain processes? Are there areas of inefficiency? Are you wasting spend in unnecessary places? Answering these types of questions can give you valuable insight into ways in which you could improve your oil and gas supply chain from a cost management perspective. An excellent way to help you evaluate your current processes, find areas for cost optimization, and implement changes is to utilize an experienced supply chain consultant. As experts in making supply chains better, supply chain consultants can be a valuable addition to your cost savings plan.
Use a Transportation Management System (TMS).A  TMS is a technology platform designed to streamline the shipping process by allowing shippers to automate the processes they have in place and receive valuable insights to save time and reduce spend on future shipments. A robust TMS enables oil and gas companies to capture and correct cost gaps in a repeatable and executable process, identify negative trends in current spending practices, and generate daily tactical savings opportunities. A robust TMS gives you in-depth insights and reporting capabilities, storing all supply chain data in one location and generating custom reports for analyzing metrics like the discrepancies between rates and final invoices.The  enhanced visibility from a TMS can also create efficiencies and drive accurate savings through consolidations, backhaul utilization, and lane modeling, all of which can potentially reduce miles and emissions.
Plan Proactively.If you've ever shipping a package, you know that rushed shipping always costs more. The same is true when businesses ship oil and gas— hot shot and expedited shipments are expensive. However, you can alleviate these costs by planning your shipments well in advance. Use analytics to proactively identify trends, outliers, and external factors that will likely affect oil and gas supply and demand, and schedule your shipments to meet demand needs. This way, you can avoid the need to move products in a rush, saving money.
Final Thoughts
The downward cycle in the oil markets presents many opportunities for oil companies to review and recalibrate current supply chain practices. Developing effective cost management practices is essential to navigating and capitalizing on today's challenging market conditions. A proactive approach with the right knowledge, technology, and capabilities can position an organization for success.
Learn more about how having optimal oil and gas supply chains can result in significant cost savings.