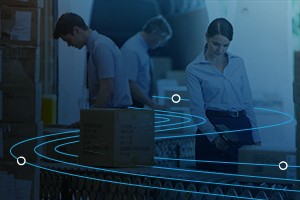 Retailers are keenly aware that failure to keep pace with industry change is not an option, as evidenced by continued store closings and retail bankruptcies. They also know that brilliant store designs and seamless mobile experiences count for nothing if they are unable to move the products their customers have ordered to their preferred destinations in excellent condition as quickly as possible.
Retailers' concession to consumer demands are having a ripple effect along the supply chain. Explosive growth of ecommerce means huge volumes of goods are moving from suppliers to distribution centers, stores, and residences, and, in the case of returns (it is estimated shoppers returned $385 billion worth of inventory in 2017), back again. Unable to pass shipping costs on to consumers accustomed to free shipping, retailers must be as efficient as possible within this vast and complicated network.
Increasingly, they're turning their sights to transportation and logistics—traditionally viewed as line item expenses, not core competencies—as a strategy to attract and keep customers in this new landscape. DC Velocity columnist Mitch Mac Donald recently noted, "some of the most amazing advances in logistics are coming from retailers that are scrambling to remain relevant (and, oh yeah, profitable) in a rapidly changing marketplace."
On time in full
As retailers figure out how to meet shifting consumer demands and expectations of "two-day or sooner" delivery, they, in turn, are demanding more from their suppliers. More stringent on time in full requirements mean suppliers must have enough inventory on hand to meet fluctuating demand and deliver the right quantity of correct products on time to retailers or face steep fines for non-compliance. If they miss on time in full benchmarks too many times, suppliers may be shutout from working with retailers altogether.
The majority of retail compliance programs have stringent compliance regulations suppliers must meet, that include on time in full requirements. A retail consolidation program can help mitigate the penalties associated with failing to meet these regulations. It can also help boost retail compliance scores by reliably delivering on time in full.
Retail consolidation programs differ from freight consolidation in the consistency it provides for suppliers, retailers, and carriers. Quality retail consolidation programs require clear alignment and collaboration across parties. Unlike traditional consolidation warehouses, retail distribution centers know how to plan for the specific—often more stringent—requirements of delivering to retailers and have processes in place to reliably deliver on retail compliance programs.
The most strategic retail consolidation providers can deliver high freight volumes and have the ability to scale with your business. For example, at C.H. Robinson we have a full suite of logistics and technology services that uses a mix of modes to manage a variety of retail compliance regulations and reliably deliver on time in full. Our scale also allows us to handle unplanned shipping needs at a moment's notice so you never miss a deadline.
The margin for error has become narrower than ever. Visibility across the supply chain is imperative not only to meet demand, but to reduce delivery anxiety for consumers who want to know where their shipments are in real time and dictate when and where they will be delivered.
Supply chain as a retail strategy
They may be in the businesses of merchandising and manufacturing, but retailers and suppliers understand that transportation and logistics is crucial to winning and keeping customers. Expect to see more shippers increase focus on supply chain as they work to make it easier and more efficient for consumers to order and return products.
There are a number of services and actions in addition to a retail consolidation program that shippers need to consider to help meet the needs of this ecommerce driven supply chain:
Inbound shipments – Help suppliers reduce inventory, increase visibility, improve cash-to-cash cycles, and save on transportation costs.
Omnichannel – Create efficient strategies whether goods are flowing through a storefront or directly to a consumer's front door.
Fulfillment and inventory control – Manage unplanned shipments at a moment's notice with clear focus on timing and real time visibility.
Consolidation – Meet retailer on time, in full requirements reliably.
Last mile – Develop effective first and last mile strategies that improve customer relationships and meet special delivery requirements.
Reverse logistics – Build a proper returns management strategy to maximize recovery of its value and determine a product's final destination.
Learn how a retail consolidation program can streamline your supply chain and help you delivery on time in full reliably to your retail customers. Our retail supply chain experts are here to make your job easier.