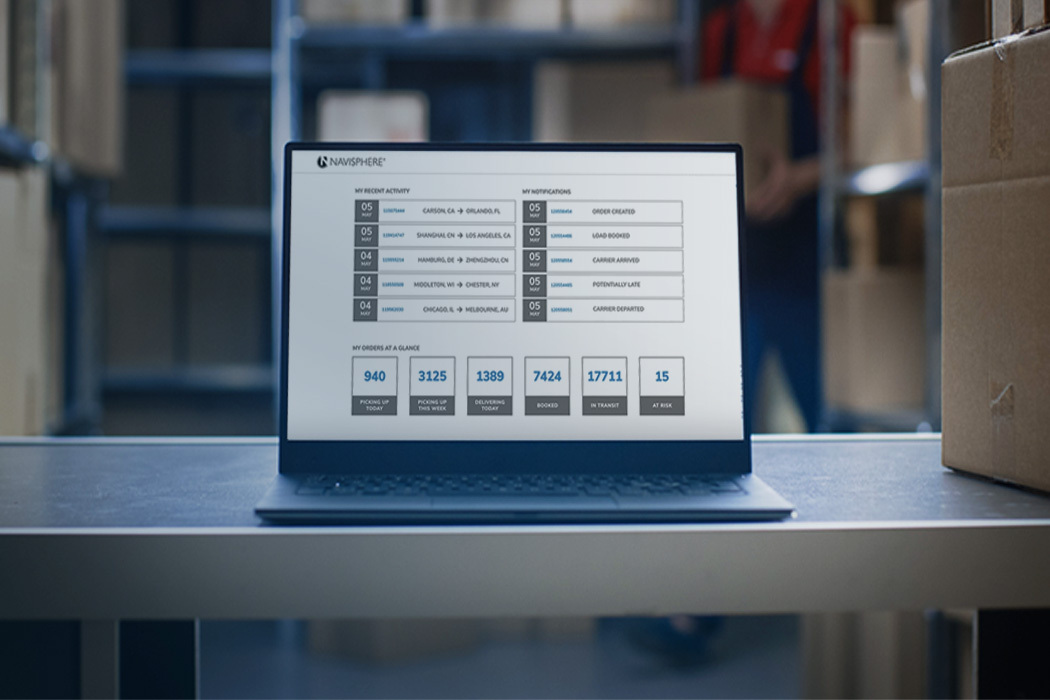 Combine 3PL Capabilities with Best-in-Class Technology for Maximized Productivity
Third party logistics providers (3PL) can help grow your business by providing the expertise and tools needed to efficiently manage and ship your inventory. But how do you get the most value out of your providers?
Choose a 3PL with technology that can live up to the demands of omnichannel fulfilment and fast-paced ecommerce. Navisphere® from C.H. Robinson, our end-to-end transportation management system (TMS), helps across the entire lifecycle of your shipments—to keep your business competitive, productive, and profitable.
Shipping for multiple channels with 3PL tech
Smart shipping starts with planning and optimization. Not only does your business need to choose, pack, and ship orders across multiple stores—it also needs to manage these orders across different sales channels and digital markets, ensuring that products aren't oversold or overstocked.
Multimodal planning tools set you up for success from the beginning, allowing you to sync data from a variety of sources through a single reliable channel for orders and inventory.
Navisphere can fully integrate with your processes, improving supplier workflows while placing fewer demands on your team. Using purchase order visibility and connectivity in real-time, you gain immediate alerts as problems arise so you can proactively address them.
At the same time, automated data transfers save you time and resources, allowing you to easily check the purchase order statuses for all your suppliers within a single platform.
Real-time visibility for modern ecommerce
The impact of the COVID-19 pandemic dramatically changed shipping expectations from consumers. The International Trade Administration cited an sales growth for global ecommerce with increased 19% in 2020.
The demand for more shipped goods with easy expedited options, however, has been increasing since Amazon first introduced the idea of two-day shipping as far back as 2005. Tech directly from 3PLs offers critical visibility into the performance of each of your suppliers, which means you get the fastest possible responses for pricing and delivery updates.
Fast and efficient communications become even more important when shipping globally. Technology infrastructure isn't the same everywhere, which means your 3PLs may be juggling several different languages, software programs, and time zones just to get a single update about a shipment's location. Navisphere gives you optimal transparency so you can monitor everything from locations and dates to inventory quantities, all from a single global transportation management system.
Better strategies for shipping procurement
Time is money, and outdated technology often wastes both when it comes to shipping freight. As shipping timelines become shorter and truckload flexibility grows in demand, getting better procurement success can be a serious challenge. That said, technology like Procure IQ® can help. It works by combining your shipping data with sophisticated data science algorithms to get optimal procurement strategies—at the lane level.
With the right technology, you can automate intensive procurement processes, get ahead of market fluctuations, identify the source of capacity issues, and overcome potential supply chain disruptions. Learn more about our best-in-class technology to start optimizing your shipping strategy.