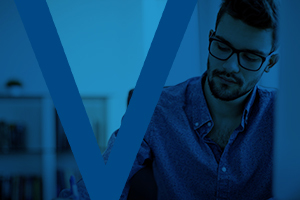 As governments and healthcare agencies around the world work to stop the spread of the coronavirus, importers and exporters across 164 countries are struggling to manage the pandemic's growing impact on their supply chains.
Despite past lessons from 2003's SARS outbreak and 2011's Fukushima tsunami about the hidden weaknesses in their supply chains, companies are challenged to manage logistics concerns stemming from sourcing strategies and risk management.
Developing a methodical supply chain response to the coronavirus pandemic will prove challenging, given the scale and rate of the pandemic's spread. That said, supply chain leaders must mitigate such disruption and plan for future incidents, or risk falling behind.
Here are three lessons that the logistics industry can take away from the ongoing pandemic:
Lesson one: Evaluate your supply chain design
Current supply chain designs have predominantly followed a one-size-fits-all philosophy, on the assumption that raw materials are readily available for sourcing and production globally. While this has enabled a lower 'cost-to-serve' model, recent trade tensions and now the coronavirus pandemic have thrown a curveball for the global logistics environment.
Organisations should aim to optimise production and distribution capacity of their supply chain with dynamic, rather than static, operational capabilities. For example, a technology company can consider diversifying production facilities with local sources of supply in each of its major markets, rather than relying on a single source. In some companies, supply chain managers recognise the risks of single sourcing, but do so to keep costs low. These decisions trickle down the supply chain, affecting customers who do not directly source materials from impacted countries but whose suppliers do.
To prevent such future situations, companies should research suppliers in different geographical locations in anticipation of rerouting shipments from affected countries or consider having a secondary source outside the primary region to mitigate the impact. This can help further diversify the value chain.
Lesson two: Apply risk management principles in advance
While many global firms recognise the value of a risk management plan, it is often placed at the bottom of the priority scale in the absence of a crisis situation. According to a paper published by the Global Supply Chain Institute at the University of Tennessee, only 25% of a typical company's end-to-end supply chain is being assessed in any way for risk.
Supply chains inevitably have multiple dependencies, but firms can proactively manage possible vulnerabilities at every stage through their risk management plans.
For example, having an accurate assessment of inventory is a given, but it is also critical to understand how restrictions on imports from China and affected countries will impact current inventory and regular shipping cadence. Interruption risk management strategies, including mapping and monitoring suppliers, should be applied when developing an informed inventory plan. Companies must also look ahead to forecast if the demand for goods may change in upcoming weeks – bearing in mind decreases in air capacity due to cancelled passenger flights and higher logistics demand due to current backlogs.
Lesson three: People first strategy
Above all, remember that people are the most affected throughout this pandemic. The health and safety of employees and customers must be prioritised amidst this evolving situation. Wherever possible, activate contingencies for remote-working arrangements, and implement a clear communications plan within the organisation. Doing so will go a long way in keeping employees informed while ensuring business operations are minimally disrupted.  For example, companies can develop an online information hub to address frequently-asked-questions and outline company policies that map out staffing plans.
Involve your suppliers within these plans as well – align on operational readiness including appropriate staffing numbers and facility planning for surges in volume.
Maintaining flexibility in customer support and services to customers in these difficult times is key – and how effectively a company responds to these issues will mean they remember you when things take an uphill turn again.
Plan ahead to navigate disruption
While global events such as the coronavirus pandemic are impossible to predict, it is possible to cushion their impacts by increasing supply chain preparedness. Companies must keep their contingencies in place before a crisis occurs. And when these crises do occur – these businesses will rise again.