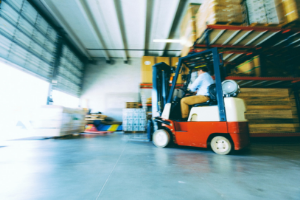 How do you handle your partial shipments? Do you use common LTL carriers? Or rely on a consolidation program to get the job done? Organizing successful strategies for partial shipments has always required a special kind of expertise. Sometimes juggling all the pieces of partial shipments can feel like an infinite puzzle. One made more difficult by the growing popularity of ecommerce.
Existing retailers, whether they want to compete with or complement the ecommerce world, must adapt. Several large retailers are trying new tactics to leverage their physical footprint in ways that online only retailers can't. And supply chains are just one area undergoing drastic transformations.
Better inventory control puts pressure on vendors
As retailers reengineer supply chains to succeed in our ecommerce world, they tend to start by tightening control over inventory. In order to accomplish that, they expect more from vendors than ever before. That's why transit times are shorter, delivery windows are smaller, and noncompliance fees are higher—especially for large, national retailers. And when not addressed properly, unprepared vendors may face long-term consequences.
Partial shipments are especially at risk
High volumes have always been key to successfully consolidating partial shipments. Because consolidation requires the combination of your freight with similar shipments from other suppliers, a consistent shipping and delivery schedule is critical.
You're essentially sacrificing that little bit of flexibility for cost savings (shared cost rather than paying for an entire truckload alone) and overarching service levels (a variety of shipments going to one retailer is more likely to be on time than if there are multiple appointments to worry about). If the service provider doesn't have high enough volumes, you'll start to lose the cost effectiveness of a consolidation program.
Consider your reputation with retailers
If you're shipping products to a big box retailer and miss your delivery window, it may be hard to think beyond the initial fine they charge you. But it's important to ask how badly your reputation suffers when you're non-compliant with that retailer's requirements.
Depending on your product, other vendors would likely jump at the chance to get their products on that retailer's shelves—and might get that chance if you are a low performer in your product category.
Overcome through alignment
"Get your ducks in a row" is a saying for a reason. Because it makes a difference. Align your production schedule with transit times and delivery windows. The more you can have these parts of your supply chain align, the easier those partial shipments will become. So start thinking about how to build a better order flow process for yourself.
Now things happen, raw materials deliver late, a plant shuts down, etc. Things will go awry. But the majority of the time, things should go according to plan. It will give you a defined cost to budget off, not to mention can help lower costs due to the predictableness of it all. Accordingly, service should go up and exceptions go down. And when things do get off track, make sure you have the expertise and resources to manage any exceptions and provide solutions.
Technology wraps it all together, but it starts with people
I already mentioned that partial shipments need high shipment volumes, which is why consolidation programs are the first choice for most. And of course, technology is important to manage all the puzzle pieces and provide visibility to the big picture.
But successfully delivering partial shipments also requires people to coordinate the programs. Use your provider's relationships with retailers to your advantage. Choosing a consolidation program that doesn't routinely ship to your primary customer might not pay off.
Instead, a provider who routinely ships to your retailer for several other customers will likely have the easiest (and most reliable) consolidation program available—one that already knows the ins and outs of that retailer's specific requirements.
C.H. Robinson is one of the few companies that can offer this. We have high enough shipment volumes to keep your supply chain on track, our Navisphere® technology keeps you in the loop from beginning to end, and our experts understand your business.
Do you have partial shipment challenges? Our experts can help. Reach out today and we'll start building a solution for your future.