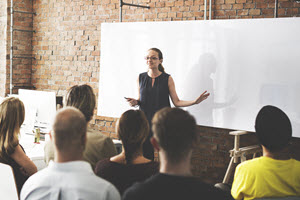 Optimizing Your Backhaul Freight Strategy | The Road
Changing regulations and increased focus on safety are making today's fresh product and temperature controlled truckload environment increasingly complex. The upcoming year is likely to be no exception to this trend.
These concerns mean retailers expect faster turns, rapid replenishment, and exceptional service levels. All of these expectations add pressure to the temperature controlled truckload community. A truly optimized network is the only way to meet requirements and offer a sustainable strategy for the future.
When starting on the path to continuous optimization, backhaul strategies are always top of mind. The term "backhaul" in the traditional sense of a return trip after delivering freight is quickly becoming outdated. Backhaul is shifting to mean something more—it's becoming part of an overall network strategy.
In an attempt to mitigate excessive deadhead costs and get drivers home more often, many companies must think through a number of scenarios such as a variety of origin/destinations, commodity mixes, as well as the ripple effects a scheduling change can have on hours of service. In this type of market, however, there is an opportunity for carriers to have more choice and control over their own businesses.
Traditional challenges of a backhaul program
Optimizing Your Backhaul Freight Strategy | The Road
The temperature controlled truckload marketplace can be volatile and is subject to more change than other types of trucking. However, some challenges are generally consistent—no matter what's happening within the industry:
Variability of business
All parties must understand that specific origins and destinations can change, and the service level requirements of one customer versus another might or might not come first.
Commodity variance can also drive extreme variability in service level requirements, as transporting general merchandise for stock is very different from shelving or light fixtures for a newly built store.
Seasonality is another important factor, as general merchandise follows a different seasonal pattern than produce or perishable goods. Holidays and timing of seasonal ads also create great opportunities for collaboration across the supply chain, and it is critical that all parties are communicating expectations.
Transportation and program costs
As the market changes, transactional pricing can fluctuate regularly. "Order by order" rates may have to take a backseat to ensure other costs are considered to maintain focus on the profitability of the greater program.
Choosing the right 3PL
It's important to determine which third party logistics provider (3PL) can help you grow your business. Asking specific questions about their business and yours can make the decision easier. Think about the following:
Can you achieve mutual prioritization and servicing within both companies' capabilities without overextending?
Do you need someone that understands the temperature controlled items you need to move?
Does your 3PL of choice have a robust carrier program with resources like carrier relations, regional capacity managers or a dedicated truckload team?
Are you able to build a consistent relationship with one office, or do you have touch points within multiple locations?
Opportunities to optimize your backhaul strategy
Opportunities to optimize your backhaul strategy | The Road
Building a quality 3PL relationship
The key to a sustainable relationship is being able to separate the type of relationship you have with a 3PL from the type of business you do with them. For example, you can have a strategic relationship and do dedicated and transactional business together, but it's extremely difficult to do dedicated or awarded business if you have a transactional relationship.
Focus on trust by being trustworthy
Trust is especially critical if you're working with a 3PL on both transactional and awarded business. The goal is to create sustainable wins for all parties to succeed together. It cannot be treated as a load by load relationship.
Leverage technology
The best 3PLs will have carrier-centric technology built by direct input and feedback from the carrier and driver community to help ensure you have the tools you need to run your businesses.
From a backhaul perspective, real time load boards can help you find the right load to get back to your origin as quickly as possible. Utilizing automation will also help drive efficiencies so you can spend more time on the road getting freight where it needs to go.
Keys to creating a successful backhaul model
Keys to creating a successful backhaul model | The Road
First, you must define the motivation. What's driving your particular business strategy? Be sure to outline all expectations and understand the implications of them. Solid communication and building trusting relationships with all stakeholders is key, especially as you build out the network model or design that best suits your needs.
The second critical piece of the puzzle is selecting the right 3PL. One that can help you optimize your backhaul strategy. There are many opportunities emerging from today's challenging temperature controlled marketplace—it's up to you to make the choices that are right for you and your company.