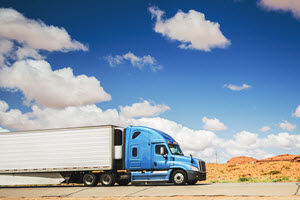 Out-of-Service ELD Enforcement: 3 Things to Know | The Road
On August 28, 2017, the Commercial Vehicle Safety Alliance (CVSA) announced that out-of-service orders regarding ELD compliance will not be enforced until April 2018. CVSA works with state-level law enforcement departments to enforce transportation policy.
In order to help ensure a smoother transition to mandatory electronic logging devices (ELDs), the CVSA has decided to wait until April 2018 to issue out-of-service orders for drivers who are not ELD compliant by the December 18, 2017 implementation date.
It is important to note that law enforcement will still write citations and warnings between December 2017 and April 2018 for carriers that are not ELD compliant.
So how does this fit into overall ELD implementation? There are three key points to understand:
This is effectively a soft enforcement delay that will allow both law enforcement and carriers to slowly ramp up into compliance without causing significant disruption to the industry. Essentially, CVSA is providing time for the transportation industry to adjust to the ELD mandate and work out technical details before enforcing out-of-service orders for non-compliance.
Please note that CVSA will continue to place drivers out-of-service for hours of service violations, with or without an ELD, just as they currently do with paper logbooks.
There may be potential additional technical delays to the ELD mandate implementation schedule. Congress has considered a provision that delays the mandate, but the House rejected this bill in early September.
In addition, technical complexities could delay the implementation further. However, the out-of-service delay announcement will allow more time to work out technical challenges.
C.H. Robinson will continue to closely monitor these potential impacts, and will keep you informed as we move toward the December 18, 2017 implementation date.
If you are currently exploring ELD options, check out this recent post to learn about C.H. Robinson's collaboration with ONE20, offering a cost-effective ELD solution . You can also find more helpful information about the ELD mandate in this post from earlier in the year.