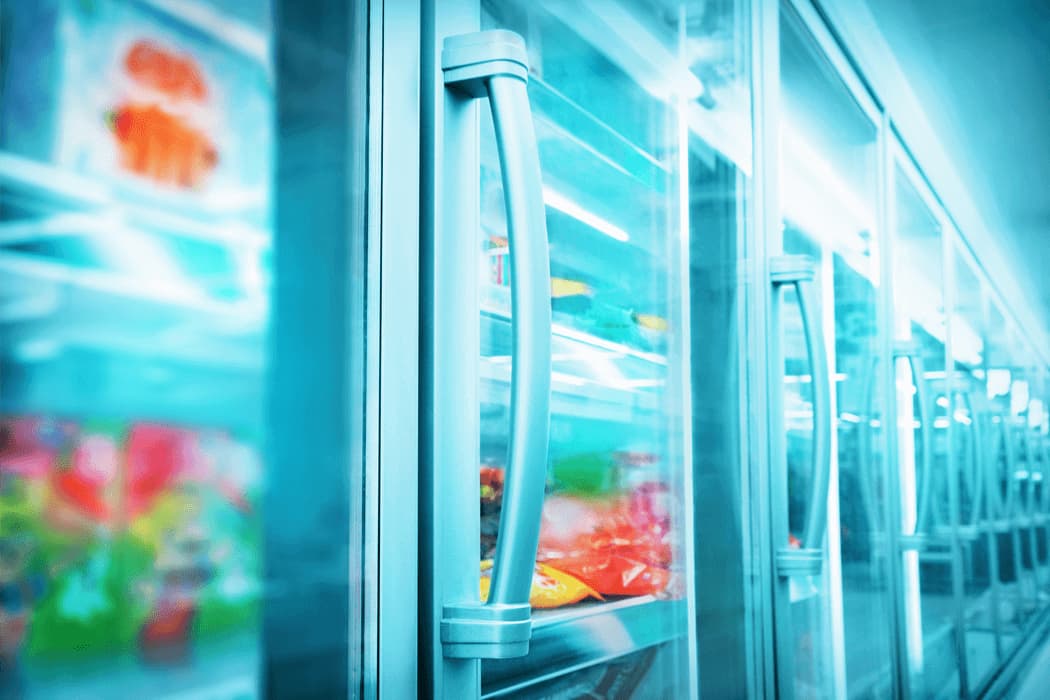 Is Temperature Controlled LTL Right for Your Business?.Transportfolio
Whenever a product requires temperature-controlled shipping, a layer of complexity is automatically added. Maintaining a cold chain from start to finish requires a combination of collaboration and best practices. Due to current marketplace disruptions and changing consumer demands, major retailers continue to adjust inventory requirements, adding even more complexity. A provider that offers a global suite of services—including temperature-controlled less than truckload (LTL) and consolidation solutions—can help ensure smarter cold chain solutions that drive better outcomes such as improved savings, reliability and visibility.
At times when essential goods are needed on shelves, it is vital to have the right refrigerated shipping strategies in place to ensure your products are where they need to be when they need to be there, especially in times of disruption. An experienced temperature-controlled LTL provider can help you optimize cold chain orders based on your weekly mix of freight, finding the right options for your needs at a consistent known price. It is critical to find the right mix of capacity and expertise in this market.
A temp-controlled LTL provider that excels at these five things is essential:
Increases efficiency to distributors

Strong relationships with retailers is key–providers that have regular shipments going through large, global retailers will have the most to offer. In addition, working with a provider that understands retail distribution and all retailer requirements, with the ability to deliver on time and in full consistently now and into the future, will allow increased efficiency.
Offers a suite of temperature-controlled services

Cold chains need to be nimble and flexible, and a provider that has multiple temperature-controlled services can adjust to your needs. Orders should be optimized based on your weekly freight mix, whether it's frozen or refrigerated food, perishables, or confectionery shipments. In addition, a provider with multiple transportation modes available can find the right option for your cold chain needs whether it is facility-based consolidation, rolling consolidation, traditional less-than-truckload options or forward distribution.
Operates consistent reefer van sailing schedules

Trying to tender every day of the week and relying on last minute trucks can be a challenge. This can increase the likelihood of receiving expensive fines for missing delivery windows. Create predictability. Even the largest retailers will let you choose what day to deliver on, but they then expect you to consistently deliver on that day, and in a predefined window. Regular sailing schedules create a standard plan that makes consistency easy—tender on this day, ship within this window, and deliver on this day as planned. However, shifting schedules in this unpredictable market can have impacts, and working with a temp-LTL provider can help bring more consistency.
Provides visibility to orders and key performance indicators (KPIs)

Visibility is self-explanatory, yet it's still a challenge for some providers to deliver on. You should know exactly where each of your temperature-controlled LTL orders are in transit—whether they're waiting pickup, in transit, or meeting a delivery window. Just as important is having visibility to KPIs and order level reporting. It's the only way to create an accurate budget and benchmark for the future.
Ensures a fair and consistent rate

This point ties back to the relationships your provider has and the consistency they can deliver. A cheap rate that delivers late and results in fees is no longer a fair rate. Your provider should offer a fair rate paired with quality service. In this current marketplace, your provider continues to be focused on getting your product where it needs to be when it needs to be there.
If you want to continue to win with the largest retailers in the world — in today's uncertain marketplace and into the future — working with a refrigerated grocery LTL provider that has relationships with these retailers is critical. C.H. Robinson has to the scale and expertise to help solve your greatest cold chain logistics challenges. We offer years of specialized experience in refrigerated food and beverage transport and can provide customized, innovative solutions for your temperature-controlled shipments.
Our vast transportation network ensures fast, reliable and safe refrigerated and frozen freight distribution solutions. We have North America's largest footprint of consolidation services, creating opportunities to improve supply chain efficiency and simplify your transportation process. Rely on our vetted carrier base to maintain the quality of your perishable product to reliably deliver on time and in full. Additionally, C.H. Robinson has the largest network of contract carriers in North America, as well as nationwide consolidation services, to help you meet consumer demand and plan for unexpected shifts in the future.
Reach out to one of our cold chain experts to learn how our established relationships with well-known, large retailers can improve your supply chain efficiency during this time of disruption.