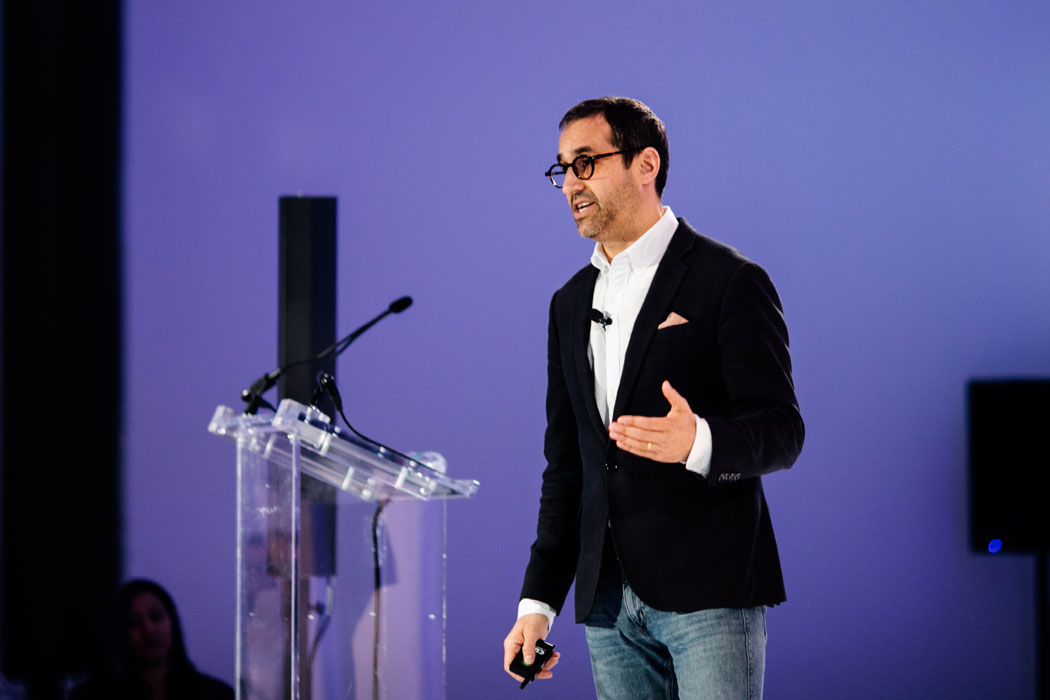 Globalization is rapidly adding complexity to the supply chain, changing needs of shippers around the world. Supply chain professionals are under pressure to produce more results with less resources. And, the few resources shippers DO have need to be focused on value added tasks like cost savings or performance improvement. These are a few key reasons why shippers need a partner who can provide additional expertise, experience and scale to help efficiently solve their challenges.
TMC, a division of C.H. Robinson was founded with a simple formula – listen to shippers, understand their challenges, and leverage our expertise to develop smarter solutions. One of the many ways we do this is by hosting a two-day Customer Forum, where our customers and experts from around the globe come together to facilitate discussions on challenges, trends, and opportunities facing supply chains. Our 2019 Customer Forum provided an opportunity for members of the global logistics community to share how they are leveraging a mix of best practices, expertise, and our suite of global technology and services to drive performance and achieve better outcomes.
Insights on Shipper Needs
We also continue to embrace that formula by asking specific questions about shippers' needs, priorities, and outlook on the future. Recently, in collaboration with the broader C.H. Robinson enterprise, we spent time gathering valuable insights from more than 3,000 shippers.
Here are some key findings that were shared at the Customer Forum:
98% of supply chain technology decision-makers are looking for improvements in their logistics technology stack.
Over 60% of technology decision makers desire improvements in visibility.
Furthermore, 65% say they either have or are planning to implement real time visibility and insight tools in the next 2 years.
More than 89% would like their technology to drive more automation.
I think these stats add up to the following observation; as our world gets smaller through globalization, our supply chains seem to be getting larger. There is more data today than ever before – but there's a gap between having some data and being able to turn the data into an information advantage to drive better outcomes. Shippers are under real pressure to continually increase efficiency and customer satisfaction, and they are looking at technology to achieve this.
Supply Chain Technology that Delivers Tailored Solutions and Competitive Advantages
Shippers need to ensure that not only does more information lead to improvements in cost, time and reliability, but that data can increasingly help predict problems before they arise.
For example, our real-time visibility tool, Navisphere® Vision, was built to provide visibility to all inventory in the supply chain whether it is sitting or in transit – in all modes and regions. But because shippers need more than just visibility, the technology is also predictive, proactive, and able to flag disruption before it occurs. It accomplishes this by bringing in outside sources of information like whether and traffic, and then pairing that with machine learning and predictive analytics. 
Navisphere is already the most connected platform in the supply chain industry. To take this one step further, we recently deployed Navisphere Vision into the cloud via Microsoft Azure. We're excited about this for many reasons; most importantly it connects us to a whole new ecosystem of partners, allowing us to deliver new capabilities faster, with unlimited scalability in a secure environment. 
The internet of things (IoT) space is another exciting opportunity for supply chains. According to a Business Insider report, there are 7 to 10 billion connected IoT devices today, and by 2025 there will be 64 billion connected devices. 
This presents an exciting opportunity on multiple fronts, and our industry is ripe for these technologies as IoT devices continue to become smaller, cheaper, and longer lasting. We're working to capitalize on these opportunities by integrating with Microsoft Azure IoT Central, allowing us to add another source of connectivity and visibility for customers. As a part of this, we are onboarding IoT devices from Intel that measure six factors including shock, tilt, humidity, light, temperature, and pressure. In coming weeks, we will be sharing more information about this new addition to our global suite of services. 
In the meantime, here's a high-level overview of this collaboration. 
Focusing on the Future
We are all fortunate to be in a very dynamic and fast-moving industry. While the pace of technological change can be unsettling, it is incredibly exciting. I have been in this business for 25 years. The changes I've seen in the last five years of my career have been more dramatic than in the first 20. The potential for supply chain transformation is unlimited—but only for those who embrace the digital transformation re-making our industry. 
That's why C.H. Robinson has committed to investing $1 billion in technology over the next five years, doubling our previous $1 billion investment in technology over the last 10 years. Today, our technology, built by and for supply chain experts, enables us to tailor market-leading solutions that drive better supply chain outcomes. And, while the technology is important, so is expertise. Shippers need technology plus global expertise, technology plus local knowledge, and technology plus industry-leading service and innovation. People will always be a part of supply chains. We are proud of our people, experts you can rely on – acting as an extension of our customers' teams, proactively uncovering insights and focused on their success. 
 By leveraging technology and embracing innovation, our industry is moving the world in ways and at scale that we couldn't have imagined when we started TMC in 1999. We've come a very long way in just 20 years. The next five years are going to be incredibly transformational, and I'm excited to go on this journey with our customers and talented team.