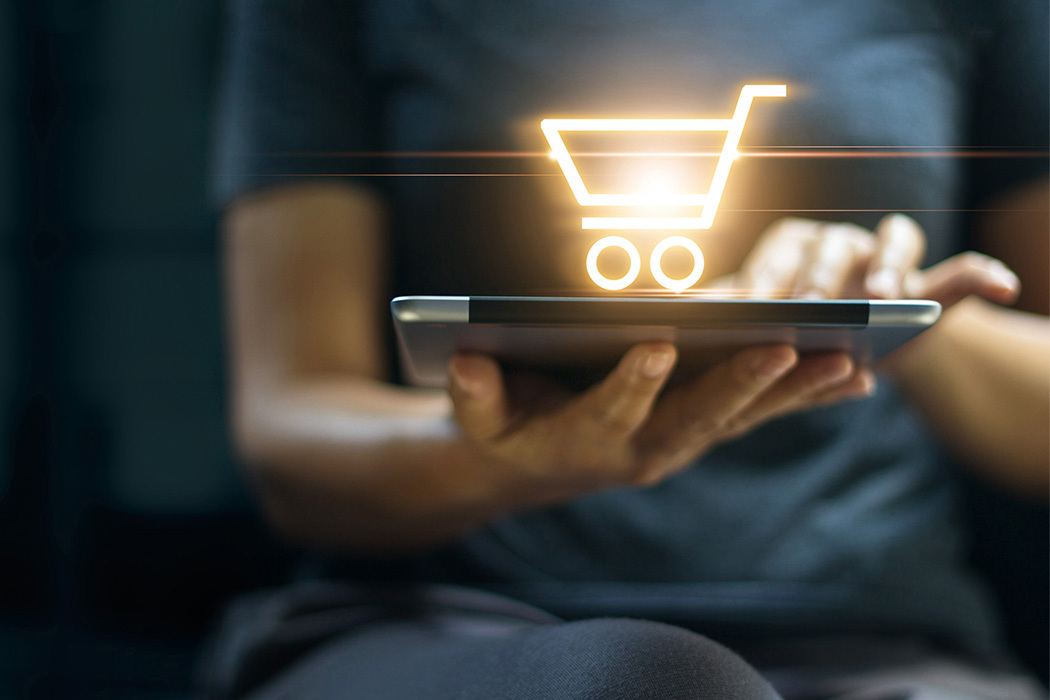 The boom in ecommerce poses novel challenges to the logistics industry. Online shoppers expect convenience, flexibility, and a high-quality shopping experience. In Asia, government-mandated lockdowns and closed shopping malls during the ongoing pandemic drove individuals to purchase everything from groceries, to gym equipment and digital accessories online. Even with lockdowns slowly lifting across most countries, the surge in digital adoption and new consumer behavior during this period is set to continue.
Here are some facts:
Shipping congestions and delays are expected during major shopping promotions such as Black Friday, Thanksgiving, Cyber Monday, Alibaba's 11.11 Singles' Day and 12.12 Sale.
Logistics is a critical part of ecommerce operations – Many e-tailers want a certain degree of control over logistics as it is a vital part of their business.
The increasing blurring of distinctions between business-to-consumer (B2C) and business-to-business (B2B) ecommerce suggests that we need to reconceptualize our logistics solutions for this industry.
Keeping up with the rapidly changing requirements of the ecommerce industry can be tough for logistics companies, given fixed investments in warehousing – including warehouse management systems – and tailor-made programming and software. Over the past 20 years, ecommerce sellers, platforms, and third-party service providers have experimented with different ways to create a better customer experience during promotion peaks. For example, they have introduced convenience stores or mini FDCs (Front Distribution Center) to store inventory, algorithms to better understand customer buying behaviors, and longer promotion periods for high-volume shopping days like 11.11 or Black Friday.
Research shows that global retail e-commerce sales are projected to reach 3.9 trillion U.S. dollars with Asia Pacific generating approximately 2.45 trillion U.S. dollars in online retail sales. Asia Pacific's dominance in e-retail is due to China's impact in the overall segment– further surging during the COVID-19 pandemic. This year, Alibaba's Single Days sales set record 74.1 billion U.S. dollars, an increase of 26% compared to the same timeframe in 2019. Rapid growth in ecommerce since the '90s has presented various challenges to the logistics industry in Asia and around the globe – including proper infrastructure and connectivity. There is an urgent need to innovate and expand capabilities to continue to meet high customer expectations of affordability, flexibility and convenience, as well as a soaring demand for speedy delivery in urban areas.
From its earliest consumer-to-consumer (C2C) business model (e.g. eBay) to newer iterations such as B2C, C2B, C2M, and so on, ecommerce businesses have been involved in managing every aspect of the supply chain, including commerce (customer orders), data and logistics. Their platforms typically manage all the supply chains, delivering instructions and information on transaction activities across the entire range of users from buyers and sellers, to banks, customs and logistics service providers. It is fair to say that the ecommerce industry is well-equipped for B2C markets.
However, where B2C ecommerce is concerned, it is easy to overlook the significance of B2B operations. Over the years, we have seen a blurring of the lines between B2C and B2B ecommerce, primarily because buyers are often not the end consumers. In many cases, the supply chain does not simply end after the transport of goods from one party to the next – but rather, these buyers have their own downstream customers, and carry out B2B shipments for the next phase of B2C transactions.
Revisiting the way we think about ecommerce
I was once asked by a colleague, "So, airfreight is the only way for ecommerce, isn't it? Customers need their shipments to arrive as early as possible." This logic makes sense, but it also reveals a blind spot. To the customer, shipping times are calculated from the moment the order is placed to the moment they receive the shipment receipt, rather than the end-to-end transportation lead time upon departure from the origin country in Asia to arrival at the final destination in the U.S. Therefore, shipping times will be far shorter for goods that have already arrived in the U.S. and are being delivered to customers via domestic couriers, than for airfreight parcels coming all the way from an Asian origin country. It is all about the customer experience, and this means we need to rethink our approaches to ecommerce logistics.
In the traditional logistics industry, companies are familiar with dealing with "professional sellers and buyers". These big customers typically know the rules of the game, have large enough business volumes to command lower costs, and are able to provide specific requirements for any tailor-made support requests. However, increasing digitalization has empowered and exponentially increased business opportunities for micro-to-small entrepreneurs everywhere, who also require efficient and reliable logistics services to meet surging consumer demand. Consumers are no longer interested only in large inventories of ready stock and other features of the customer experience that are unique to big businesses. Instead, there has been a spike in online demand for products with an innovative or personal touch, such as handcrafted or artisanal items, and custom orders that meet each consumer's unique specifications. The question is, how can the traditional logistics industry continue to evolve and support these micro and small businesses?
While ecommerce platforms can help start-up sellers to reach wider consumer markets by facilitating cross-language and cross-border transactions, support for the documentation, delivery and fulfilment sectors is still lacking. Almost every medium to large-sized logistics provider already has all the required modules in their own company but are simply unsure about how to adapt these modules for micro-to-small business customers. In some cases, logistics companies are resisting current trends and are not keen in leveraging such new opportunities.
Shaping the future of logistics
Over at C.H. Robinson Asia, we have been building up our ecommerce team since 2017. Over the past few years, we have expanded our presence in the B2B ecommerce logistics market, and are excited to keep growing in this fast-evolving space so that improvements in customer experience can continue to accelerate.
Our goal is to promote an 'open ecosystem' to ensure that customer needs are met with efficient and transparent services at reasonable costs. Ultimately, we hope to move towards a system of customer self-service and sales and operation automation, which would greatly benefit both micro-to-small B2B businesses across the supply chain.
In the near future, we are likely to see the connection between B2B and B2C logistics become more seamless and better integrated. With the advent of Industry 4.0, a healthy ecommerce market will be characterized by a growing pool of satisfied buyers and interested sellers. Indeed, we look forward to seeing what the future of ecommerce holds for the logistics industry.